Crypto.com is a centralized cryptocurrency exchange that has recently reached a 70 million user count. Apart from providing a crypto exchange and wallet service, Crypto.com earns most of its revenue from its retail business (selling cryptos to customers).
Despite the advantages, the Crypto.com wallet is a risky digital place to store crypto profits. Recently, the centralized exchange has confirmed that it lost $30 million in a hack as a malicious attack stole from 483 digital wallets.
So, if you want to shift your Binance (BNB) coins to a more secure wallet, Trust Wallet should be at the top of the list of choices. The decentralized exchange offers secure non-custodial wallets that put you in charge of your digital assets and private keys. You can transfer BNB from Crypto Com to Trust Wallet with the help of this guide.
How to Transfer BNB from Crypto Com to Trust Wallet?
BNB cryptocurrency, established on the Binance chain (blockchain), is used for crypto trading. You can buy the coins from Binance and transfer them to your preferred crypto wallet. However, if you already have some BNB stored in your Crypto.com wallet and wish to transfer them into Trust Wallet, take guidance from the steps mentioned below:
Step 1: Make an Account on Trust Wallet
Now you can use Trust Wallet on your desktop:
You can download the Trust Wallet extension on Google Chrome to open your account.
Open Trust Wallet and add your information to create an account.
Download the app on your phone by:
Click on "Create a new wallet"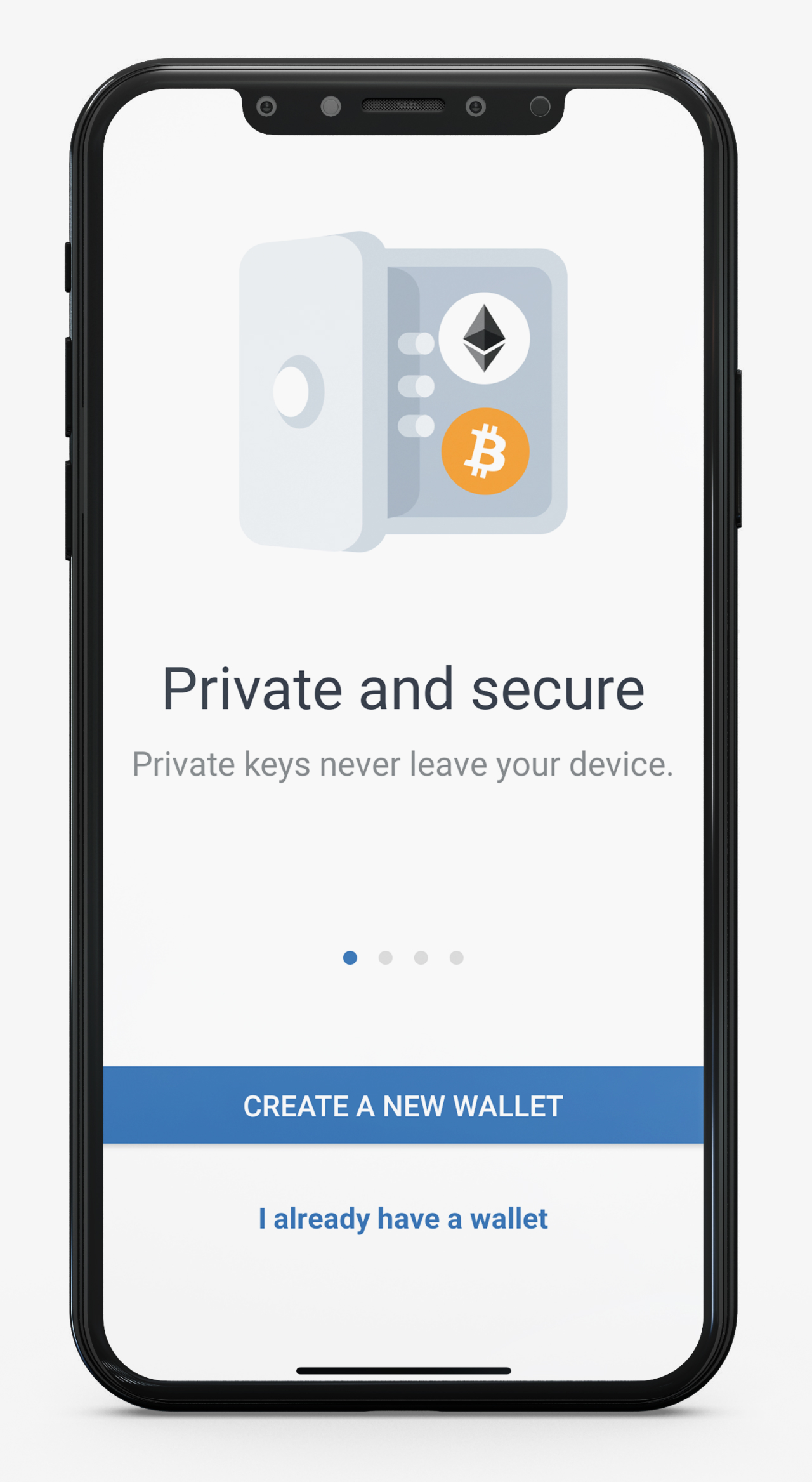 2. Enter your credentials to create a new wallet
Step 2: Prepare Your Account for the Transfer
After logging in, follow these instructions to prepare your Trust Wallet account for the transaction:
Locate and click on the "Smart Chain" option to find different tokens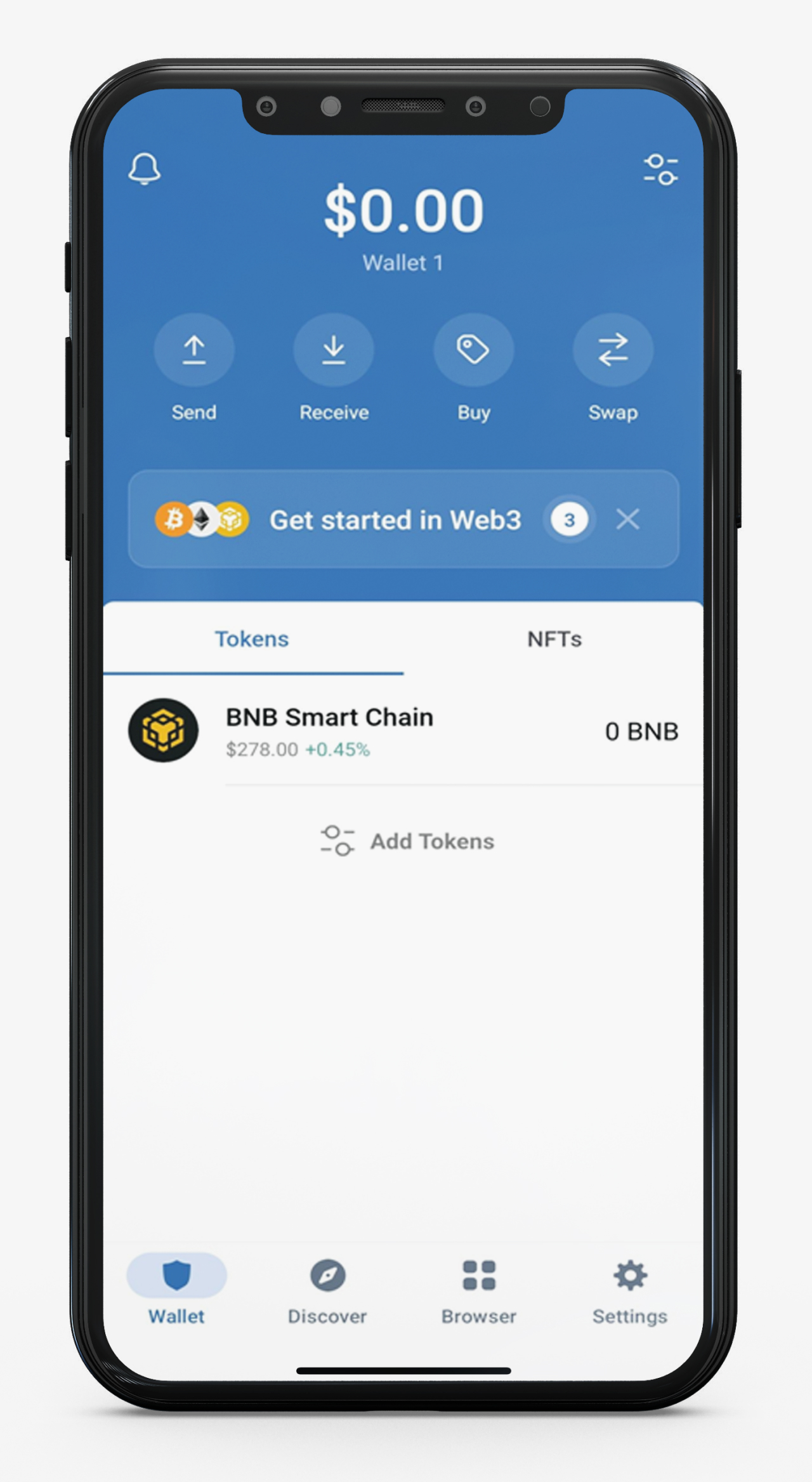 2. Select BNB from the list of tokens
3. Click on the "Receive" button to reveal the receiving address of your BNB Trust Wallet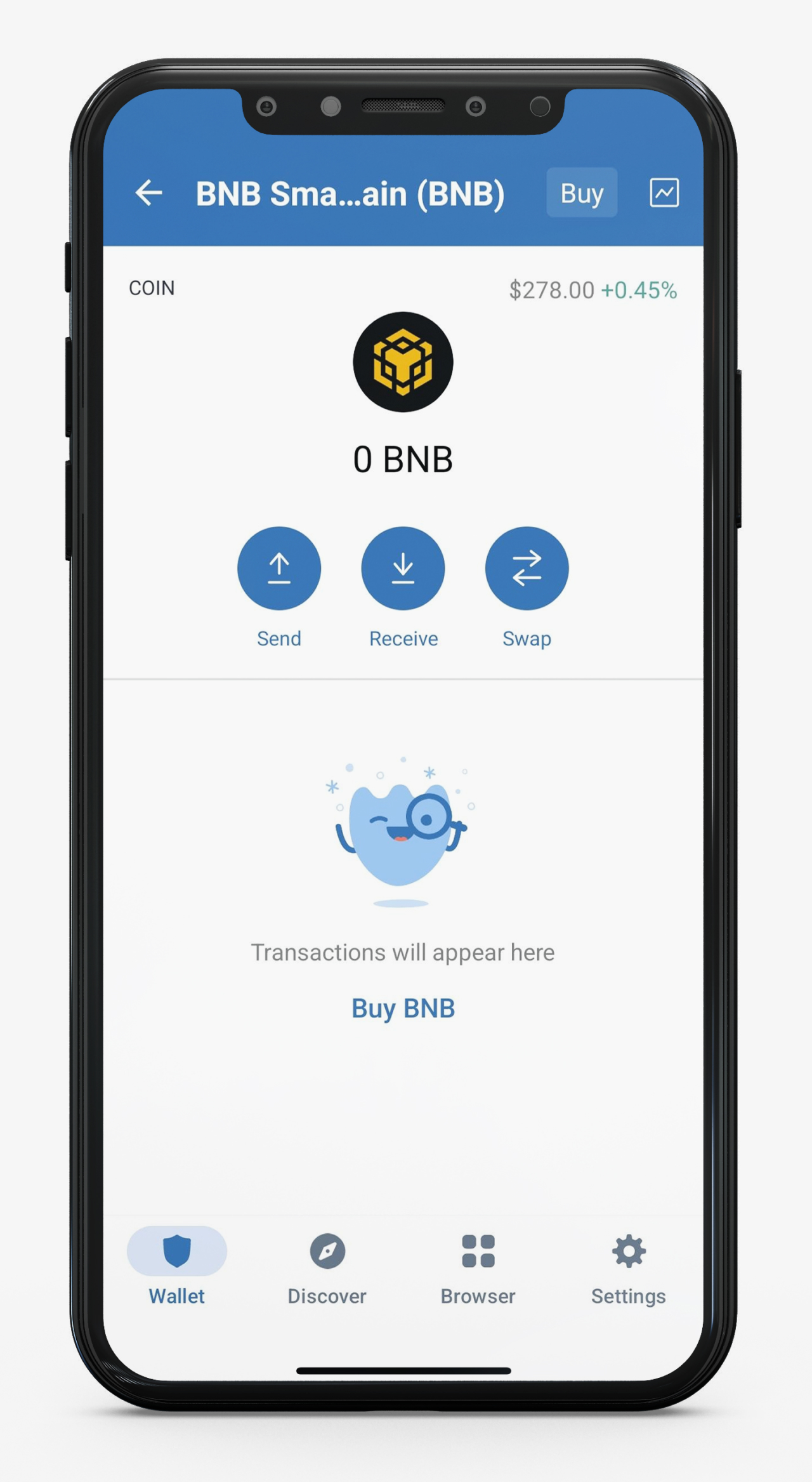 You will see QR-code and your address: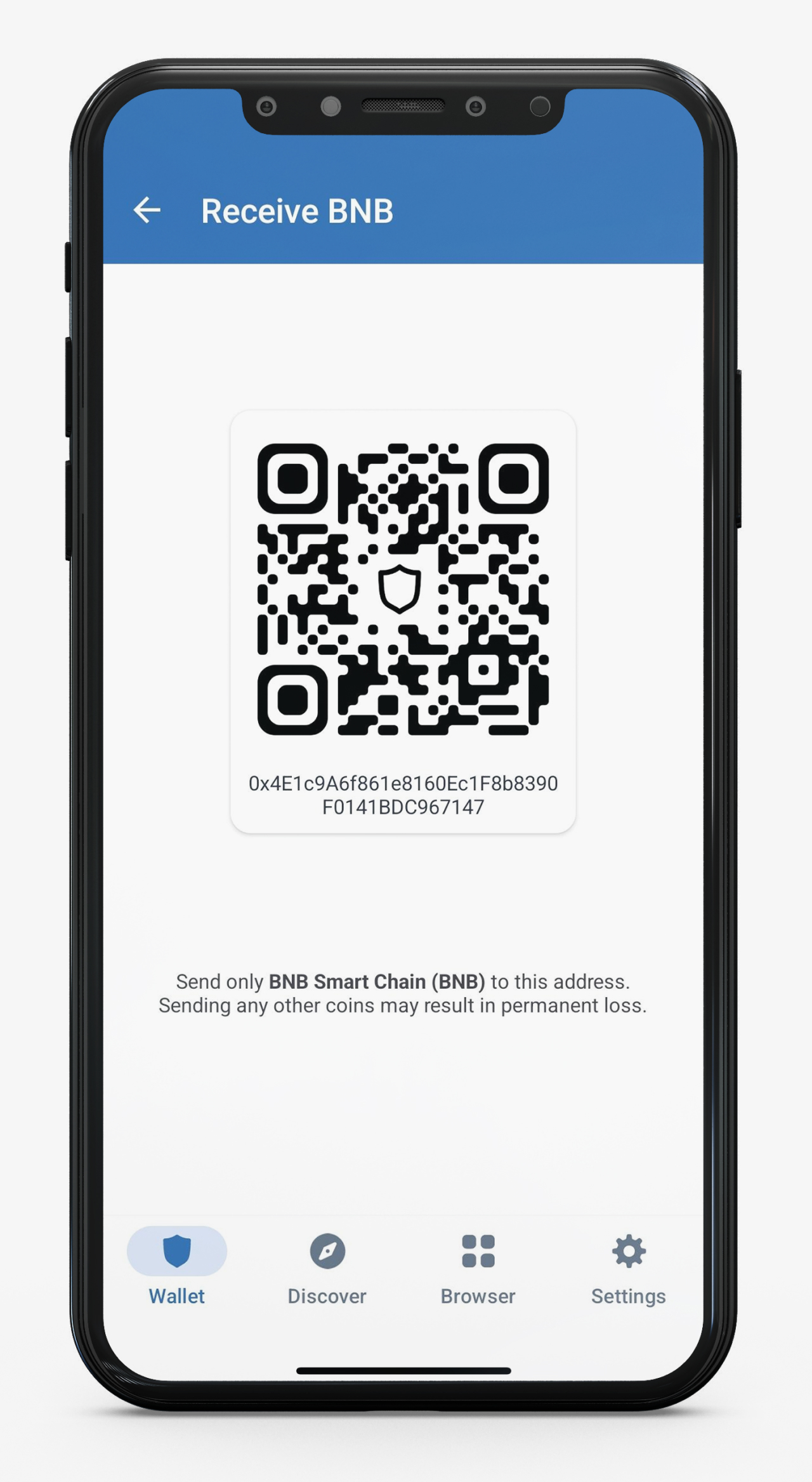 4. Copy the address to the clipboard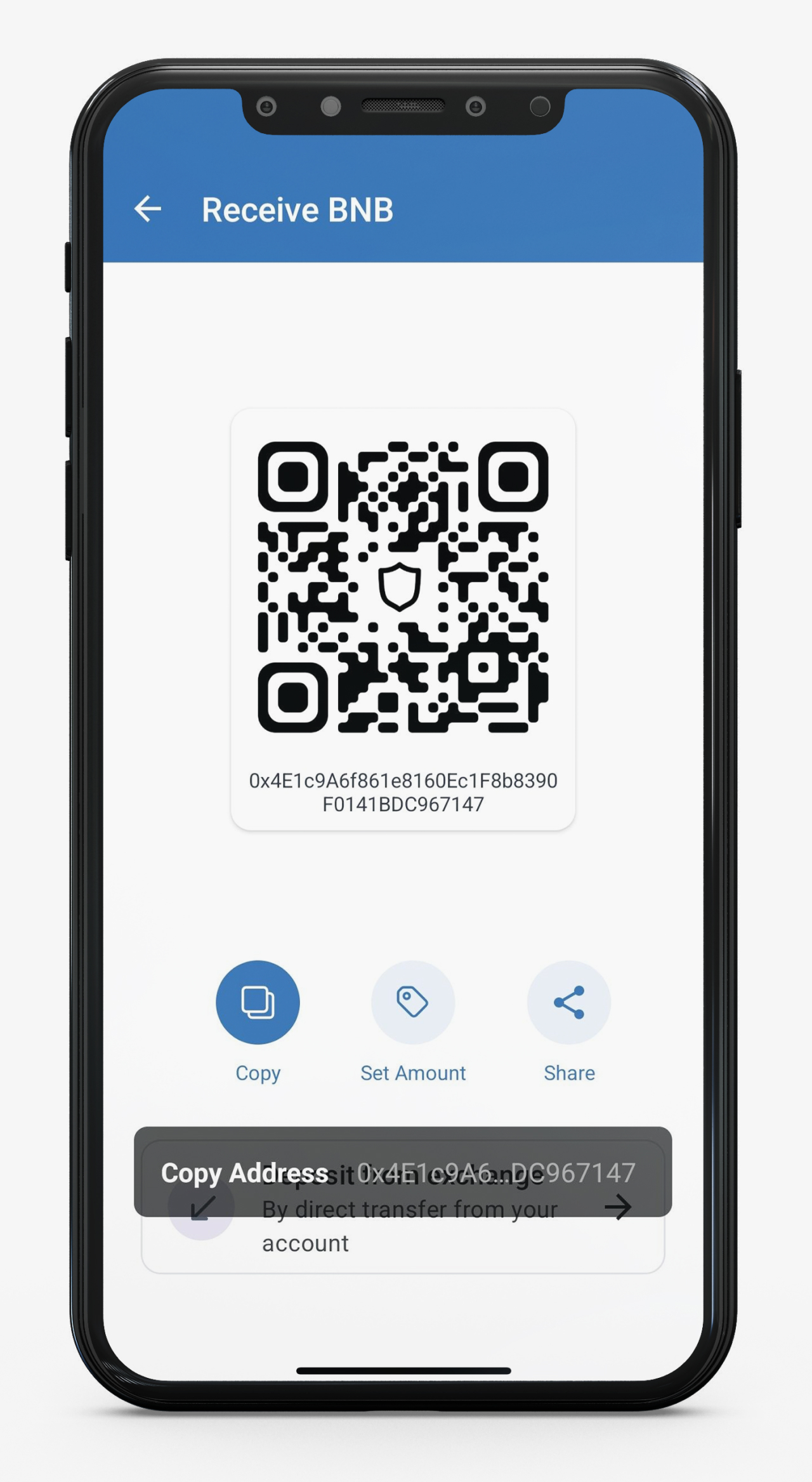 Step 3: Fill in Transaction Details
Here's what you need to do to complete BNB transfer from Crypto Com to Trust Wallet:
Open Crypto.com ID
Login through desktop or mobile app on iOS and Android
Enter your credentials
Click on the "Transfer" options. You'll find this next to the "Trade" section.
Click on "Withdraw" from the selection list and select "crypto" as the type of funds you wish to transfer
Add the transfer destination
Select the "External Wallet" option since Trust Wallet is not part of Crypto.com exchange
The app will request the wallet address. Copy the address from the Trust Wallet account and paste it in the content box. If the Two-factor authentication is enabled, you will have to add the verification code to add a new wallet address.
Once the verification is completed, you will be directed to the list of withdrawal options that will include a list of various tokens that you can send from the app. From that list, search and select as your withdrawal option and choose BSC in the "Select Network" section. To learn how to choose the right network read our article with simple rule for network selecting that will help you.
Step 4: Complete the Transaction
Now go through these steps to conclude the transaction:
Click on the "Withdraw" icon (located beside the wallet address)
Insert the amount of BNB you wish to send (make sure to select USD in the currency type)
Tap on the "Withdraw" button
Complete the 2-FA verification process
With these steps, you can successfully withdraw BNB from Crypto.com! The transaction will reflect in your Trust Wallet in maximum 15 minutes. Trust Wallet will notify you by sending a notification to your mobile app, email, or device network.
However, if you can't transfer BNB from Crypto Com, retry the transaction by paying a higher gas fee. You can also cancel the transaction and start a new one as a replacement.
BNB Transfer from Crypto Com to Trust Wallet – Fee and Transfer Limit
Crypto.com charges 0.005 BNB on each withdrawal. You can transfer up to $50,000 per day and $500,000 per month.
How to Withdraw BNB from Crypto.com?
You can send BNB to different wallets and crypto exchanges through Crypto.com. The process involves:
Step 1: BNB wallet address, extracted from the specific exchange account
Step 2: The wallet address will be BEP-2 or BEP-20, based on the network you are transferring the amount to
Step 3: After retrieving the address, log in to Crypto.com
Step 4: Add the wallet to the extraction wallet whitelist
Step 5: Select the tokens you wish to send and write in the specific amount
Step 6: Click on the "Withdraw" button
Step 7: Your transaction will be complete after verification
Difference between Crypto.Com and Trust Wallet – Which Is Better?
Wondering why send BNB to Trust Wallet when you already have a well-functioning crypto wallet? Check out the features of Crypto.com and Trust Wallet to decide which is better to buy, store, and trade BNB.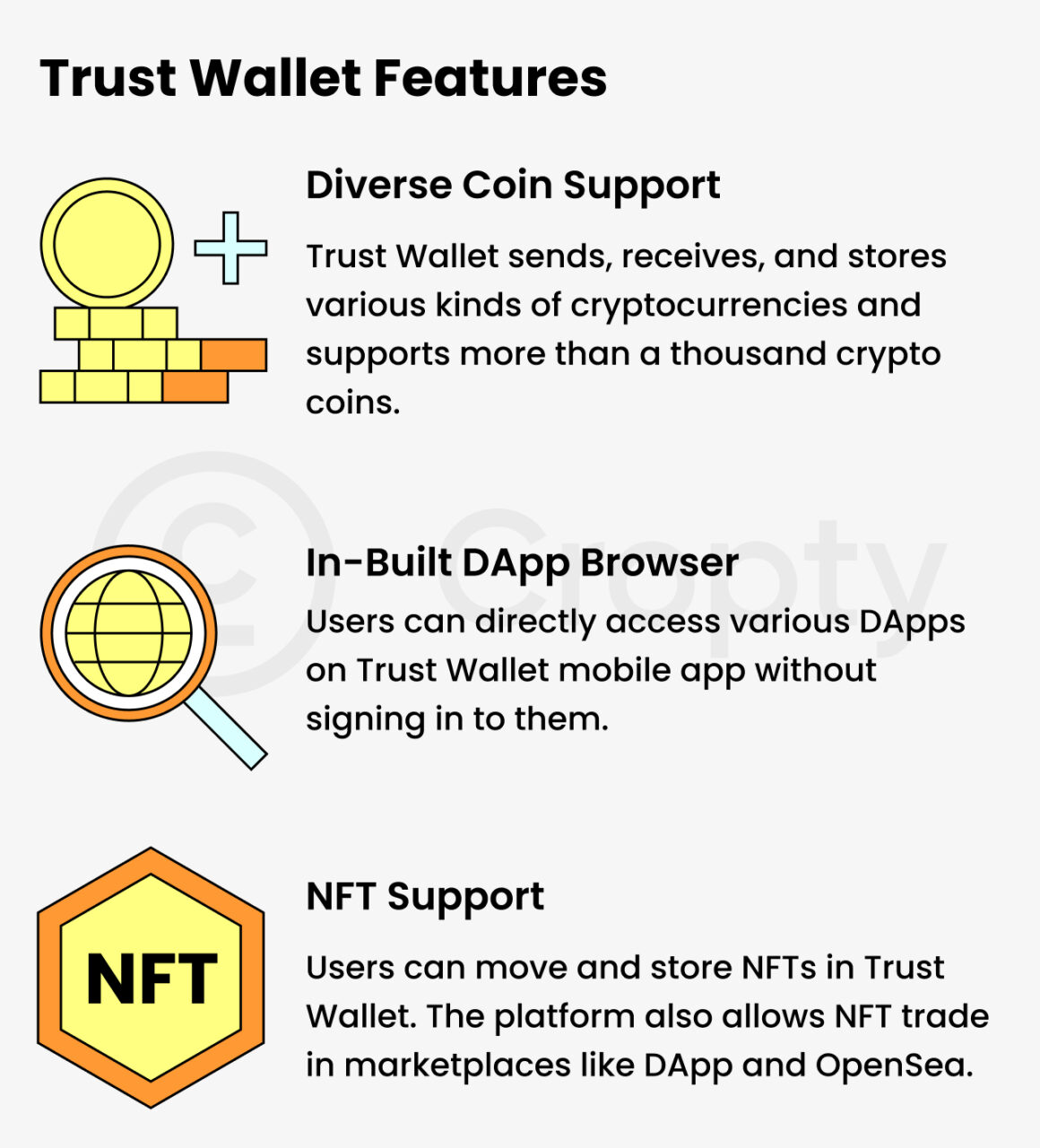 | Trust Wallet | Crypto.com |
| --- | --- |
| It supports multiple blockchains found within the Ethereum ecosystem. | The cryptocurrency exchange is built on the Web3 blockchain. |
| It allows you to buy, store, and exchange more than 1 million cryptocurrencies. | You can buy, trade, and stake more than 250 cryptocurrencies. |
| It is available on Android, desktop, and iOS. | It is available on Android, desktop, and iOS. |
| The crypto wallet is based on non-custodial software, which means you are your wallet's sole owner (no third parties involved). | Crypto.com wallet is a centralized wallet, which means third parties maintain your wallet transactions. |
| It offers crypto reflections and staking rewards every week. | It offers weekly CRO staking rewards. |
| It allows users to earn up to 11% interest on staking cryptos. | The interest rate on crypto staking ranges from 8.5% to 14%. |
| You can earn 10 BUSD cashback on your first crypto purchase made through Binance. | It offers 8% cash back on purchases and top-ups made through credit/debit cards. |
| It provides access to the latest DApps and DeFi platforms. | The Crypto.com Visa Card gives you unlimited access to over 1000 airport lounges from all over the world. |
Fee Structure
Trust Wallet uses this fee structure:
No download and usage fee
You have to pay a gas fee to send money to external wallets
An additional fee is applied when you buy cryptocurrencies through the mobile app, but you can waive it by holding a TWT token in the wallet
The fee structure of Crypto.com is as follows:
No download fee
Users with low monthly trading volume (less than $25,000) and without CRO staking must pay 0.4% on every trade
High-volume traders (without CRO staking) pay a 0.04% fee as a maker and 0.1% s as a taker
You can avail discounts on trading fees by holding a minimum of 5,000 CRO in the wallet
Larger stakes decrease rates
No trading fees

Security
Trust Wallet uses a 12-word code phrase to secure a wallet accessible on smartphones and iOS M1-powered computers. You can use a PIN code or biometric (face scan or fingerprint) to access the code phrase. This is the only verification process in Trust Wallet. You don't need to verify when adding a wallet address or processing a transaction.
Crypto.com uses multi-factor authentication (MFA) and whitelisting for wallet security. It also stores customer deposits in offline cold storage to minimize the threat of hacks.
Privacy
As a Trust Wallet user, you don't have to share personally identifiable information to create an account. You only have to provide your name, address, and government-issued ID to complete the cryptocurrency purchase. You can use pseudonyms during trading to hide your identity from other people on the blockchain.
Since Crypto.com is a centralized exchange, you cannot deposit, trade, and withdraw cryptos anonymously.
Wrapping Up
Crypto.com and Trust Wallet are one of the top cryptocurrency exchanges in the world. However, Trust Wallet is decentralized and allows you to buy, sell, and trade cryptos anonymously. It is also more secure than Crypto.com.
So, if you want to know how to send BNB to Trust Wallet, make sure to read this guide. It will help you understand the various advantages of both exchanges while explaining the BNB transfer process, its reflection time in the wallet, and fee charges.
---
FAQs
How Long for BNB to Show Up in Trust Wallet?
BNB transactions can take 15 minutes to 24 hours to show up in your Trust Wallet. If the transfer stays pending for too long, you can fast-track it by increasing the gas fee, or cancel it to start a new transaction.
Can You Buy BNB On Crypto.com?
BNB crypto coin is available on Crypto.com. You can create an account on Crypto.com, verify your identity, deposit money, and buy BNB.
Can I Transfer BNB from Crypto.com to Other Wallets?
You can transfer BNB from Crypto.com to other wallets using the Binance Chain (BNB) and the Binance Smart Chain (BSC). Make sure to select the right withdraw option, depending on your wallet provider.
Which Cryptocurrencies Can I Transfer from Crypto.com?
You can transfer Safemoon, Bitcoin, Binance Coin, Ethereum, Cardano, Dogecoin, Plakadot, and 250+ cryptocurrencies from Crypto.com.
How to Send BNB from Crypto.com to Metamask Wallet?
Copy BNB receive address from Metamask. Search "Metamask" in the wallet list. Go to "Withdraw BNB" option and paste the copied address. Enter the withdrawal amount. Click on "Confirm" to complete the transaction.
How to Resolve Crypto.com BNB Transfer Pending Error
Step 1: Go to Crypto.com
Step 2: Click on "Pending Transaction Details"
Step 3: Tap "Cancel Request"
Step 4: Automatically retry the transaction with a higher gas fee and cancel the current transaction or try again manually.