8 Safest Crypto Wallets of November 2023
In the rapidly evolving world of cryptocurrencies, safeguarding your digital assets is of paramount importance. With the increasing prevalence of cyber threats, choosing a secure and reliable crypto wallet has become essential for any cryptocurrency investor or enthusiast. In this article, we will explore eight of the safest crypto wallets available, each offering robust security features and user-friendly interfaces. Whether you are a seasoned trader or a newcomer to the world of cryptocurrencies, finding the right wallet to protect and manage your digital wealth is crucial. Let's dive into the top choices that prioritize the safety and protection of your valuable crypto assets.
Table of contents:
What is a crypto wallet
Cryptocurrency wallets come in various forms, such as hardware devices, software on your computer, apps on your phone, or cloud-based services. They function as storage units for cryptocurrencies like Bitcoin, enabling users to trade, sell, and securely keep their digital currencies.
When dealing with crypto, it's essential to distinguish between wallets and crypto exchanges. While wallets store your crypto, exchanges are platforms that facilitate cryptocurrency trades. For those starting in the crypto world or making short-term investments, using an exchange integrated with a wallet can be beneficial.
As you delve deeper into the world of crypto trading, this article will provide you with all the necessary information about crypto wallets and what you can expect as you gain more experience using them. Understanding cryptocurrency wallets is crucial because they differ significantly from traditional wallets, making it important to clarify their purpose to those who may have heard about crypto but are unfamiliar with the concept of wallets.
What makes a crypto wallet safe
Ensuring the security of a crypto wallet involves implementing several key features that safeguard the user's digital assets. Here are the factors that contribute to making a crypto wallet safe:
2-Factor Authentication: Employing 2-factor authentication adds an extra layer of protection to the wallet. This method requires users to provide two forms of identification before accessing their accounts, typically combining something they know (like a password) with something they possess (like a unique code sent to their mobile device). This makes it significantly more challenging for unauthorized individuals to gain access to the wallet.
Creating Multiple Accounts: Some crypto wallets allow users to create multiple accounts or sub-wallets within the main wallet. By doing so, users can separate their assets and transactions, reducing the risk of losing all funds in case of a security breach or compromised account.
Complete User Anonymity: Maintaining user anonymity is essential for privacy and security in the crypto world. A secure crypto wallet ensures that the user's personal information is well-protected and not linked directly to their wallet address or transactions, making it harder for malicious actors to track or target individuals.
Cold Storage: Cold storage involves keeping the majority of the crypto assets offline, away from internet connectivity. This method significantly reduces the risk of online attacks, such as hacking or phishing attempts, as the private keys controlling the funds are stored on hardware devices or paper wallets, disconnected from the internet.
Full Encryption: A safe crypto wallet employs robust encryption protocols to protect sensitive data, including private keys and transaction details. Encryption ensures that even if unauthorized parties manage to access the wallet's data, the information remains indecipherable and useless to them.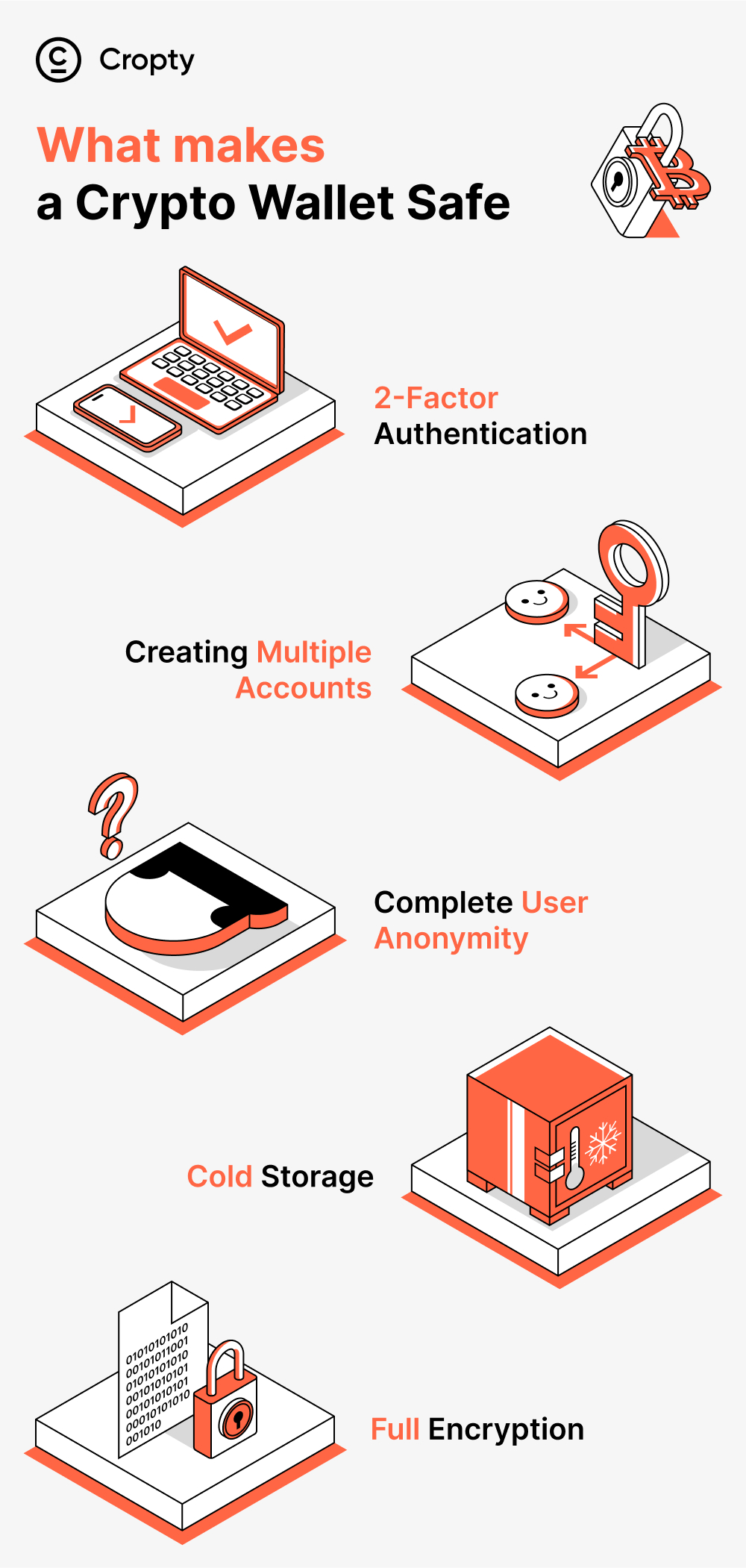 By combining these features, a crypto wallet can provide a secure environment for users to manage and store their digital assets, mitigating potential risks associated with cryptocurrency ownership. It is essential for crypto users to choose reputable wallet providers that prioritize safety and employ these protective measures.
How does a crypto wallet work
Crypto wallets operate by safeguarding your cryptocurrency through the storage of your crypto keys, providing you with access to your coins whenever needed. These wallets consist of a pair of keys – a public key that appears on the blockchain, displaying the amount gained or lost in a transaction, and a private key that enables the owner of the wallet to claim the associated amount.
It's important to note that cryptocurrencies are not physically present in the wallet itself; instead, the wallet contains an identifying number linked to an amount recorded on the blockchain. All cryptocurrency exists as blockchain records and crypto wallets securely share and track these records to prevent any tampering or fraudulent activities with crypto accounts.
Essentially, each key in a crypto wallet is represented as a long string of text, containing blockchain information that is universally shared. Across the globe, billions of dollars worth of Bitcoin and other cryptocurrencies are associated with individual keys, emphasizing the critical role of these keys in managing and accessing digital assets securely.
8 safest crypto wallets
| | | | | |
| --- | --- | --- | --- | --- |
| Wallet | Software Safety | Hardware Safety | Additional features | Unique safety feature |
| Cropty | Implements two-factor authentication, requiring users to provide an additional verification code or biometric data. | Utilizes cold storage technology to safeguard a significant portion of users' funds. | Robust incident response and monitoring system to detect and address any potential security breaches promptly | Full encryption for sensitive user data and transactions, ensuring that information is secure. |
| Ledger | PIN code and passphrase for added security. | Secure Element (SE) chip to protect private keys. | Bluetooth connectivity with optional disabling for enhanced safety. | Blockchain Open Ledger Operating System) is the OS used on Ledger's wallet devices |
| Coinbase | Biometric login options on mobile devices for added security. | FDIC-insured USD wallets, safeguarding fiat balances up to $250,000 | Support for various cryptocurrencies, providing diverse investment options. | Multi-signature vaults for joint control and security. |
| Metamask | Enhanced privacy options through integration with Tor network. | 12-word seed phrase for wallet recovery and backup. | User-defined network settings for customizing connections. | Built-in Web3 browser for secure access to dApps and DeFi platforms. |
| Trust | Biometric authentication for secure login on mobile devices. | Backup and restore options through recovery phrases. | Compatibility with multiple blockchains and tokens, offering versatility. | Integration with decentralized exchanges (DEXs) for secure trading. |
| Exodus | Regular updates and improvements to maintain security standards. | Integration with Trezor One and Trezor T for hardware wallet support. | Support for various cryptocurrencies and NFTs for diverse asset management. | Ability to buy Bitcoin with Apple Pay for convenient transactions. |
| Trezor | No Bluetooth support, reducing potential attack vectors. | MicroSD card slot for encrypted storage on the hardware wallet. | Open-source software, allowing for code scrutiny and transparency. | Protected against unauthorized access by a user-defined PIN up to 50 digits long |
| BlueWallet | Support for both on-chain and lightning transactions for versatility. | Integration with the Lightning Network for faster peer-to-peer payments. | Multi-wallet creation and import for streamlined cryptocurrency management. | Multi-signature vaults for added security and control. |
Cropty wallet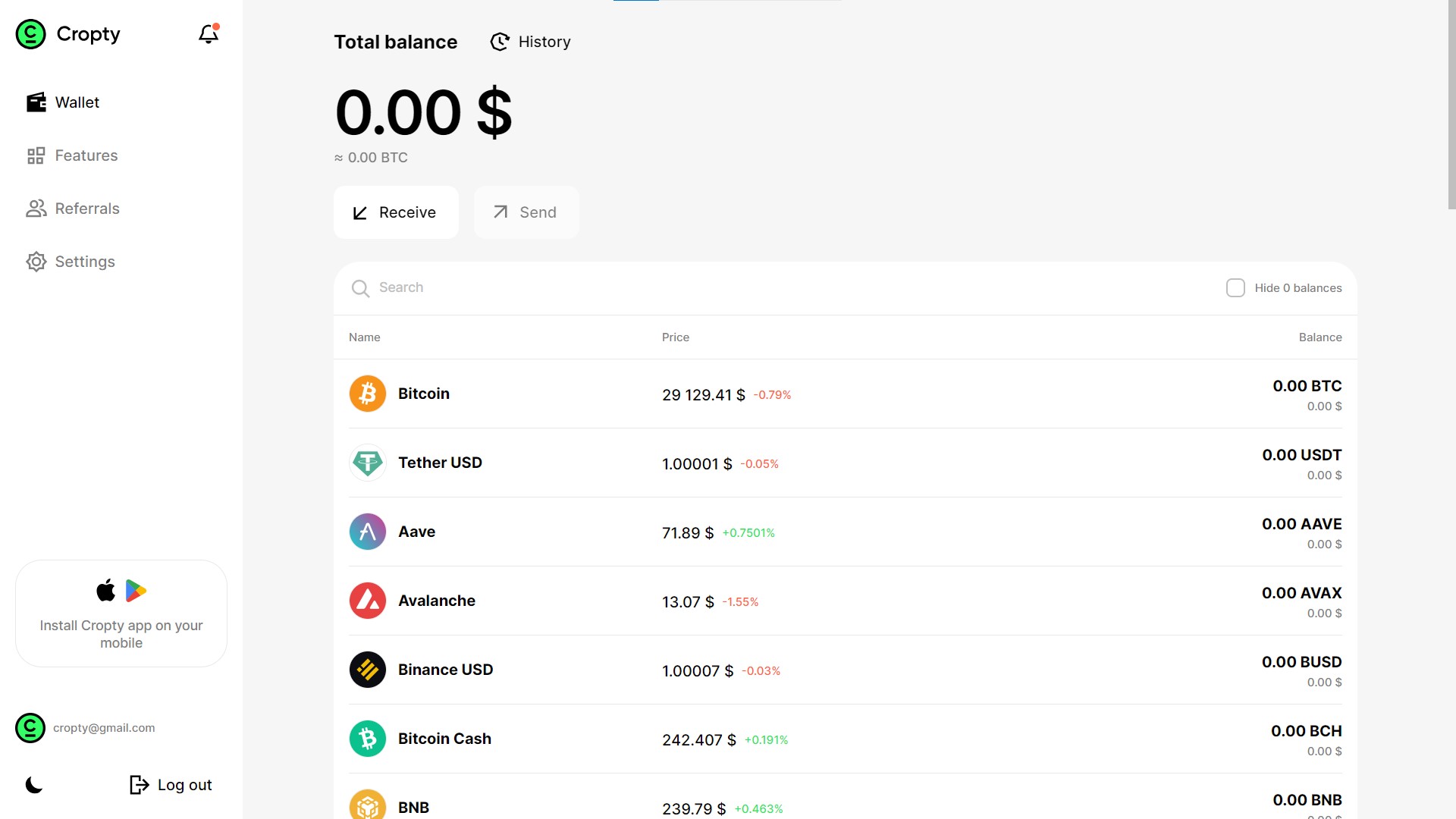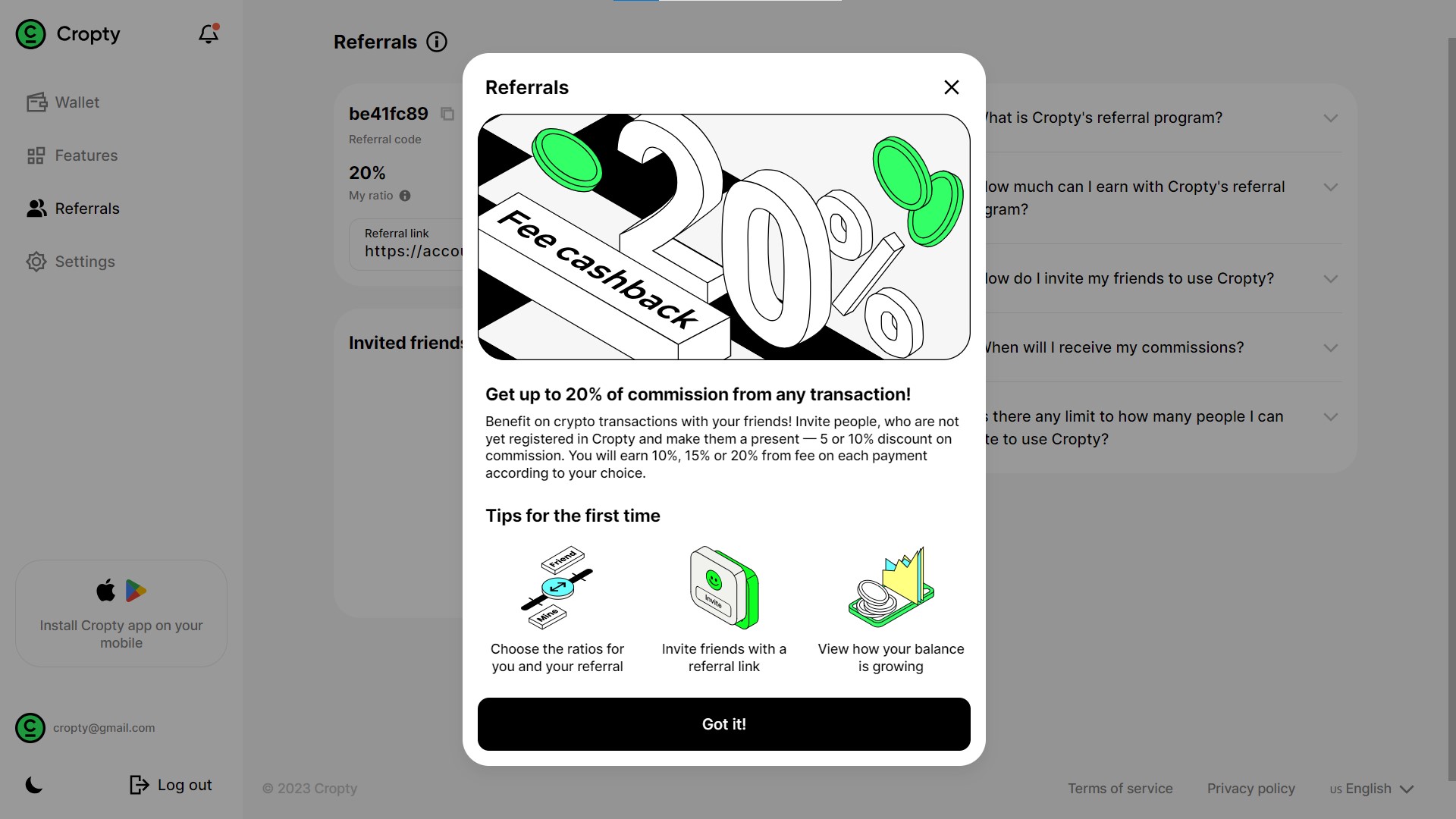 The Cropty platform offers more than just a crypto wallet; it provides a comprehensive solution for effectively managing digital assets. Users of the Cropty wallet gain access to various features, including storing, buying, selling, and exchanging multiple cryptocurrencies, such as Bitcoin (BTC), Ethereum (ETH), Tether (USDT), BNB, and others. The wallet's support for multiple currencies allows for easy portfolio diversification and centralized management of all holdings.
One of the wallet's standout features is its extensive support for a wide range of tokens, encompassing those operating on ERC20, BEP20, and TRC20 networks. This enables users to conveniently manage assets on Ethereum, Binance Smart Chain, and Tron directly through the app. Beyond serving as a storage solution for crypto assets, the Cropty wallet offers unique opportunities to maximize profits. Users can explore crypto loans and deposits, providing them with the chance to earn interest on their cryptocurrencies, surpassing traditional bank rates significantly.
Pros of Cropty Wallet:
Ultimate Crypto Hub: Cropty offers a single, user-friendly wallet that supports hundreds of tokens, making it convenient to manage all digital assets in one place.
Unrivaled Privacy: Cropty prioritizes user privacy by providing enhanced privacy and anonymity options, ensuring that sensitive data remains secure.
Fort Knox Security: The wallet employs industry-leading security measures, including cold storage and full encryption, to protect digital assets, instilling confidence in users about the safety of their investments.
Stay Informed & Connected: Users can stay updated on coin prices within the multi-wallet and receive notifications about market changes. The ability to log in with email and social media and recover wallets via email or phone number adds to the convenience.
Lightning-Fast Transactions: Cropty's Instant On and Zero Downtimes features to ensure seamless and instant transactions, eliminating the need to wait for block confirmations and providing hassle-free experiences.
Exceptional Customer Support: Users benefit from 24/7/365 live customer support available in multiple languages, allowing them to seek assistance promptly for any questions or concerns related to the platform.
Cons of Cropty Wallet:
Custodial Wallet: As Cropty is a custodial wallet, users must trust the platform to safeguard their private keys and funds.
Limited Control over Private Keys: With a custodial wallet, users do not have direct control over their private keys, which may not align with the principles of self-custody and decentralization.
Internet Connectivity Requirement: As a digital wallet, Cropty requires an internet connection for transactions and access, posing potential limitations in situations with poor or no connectivity.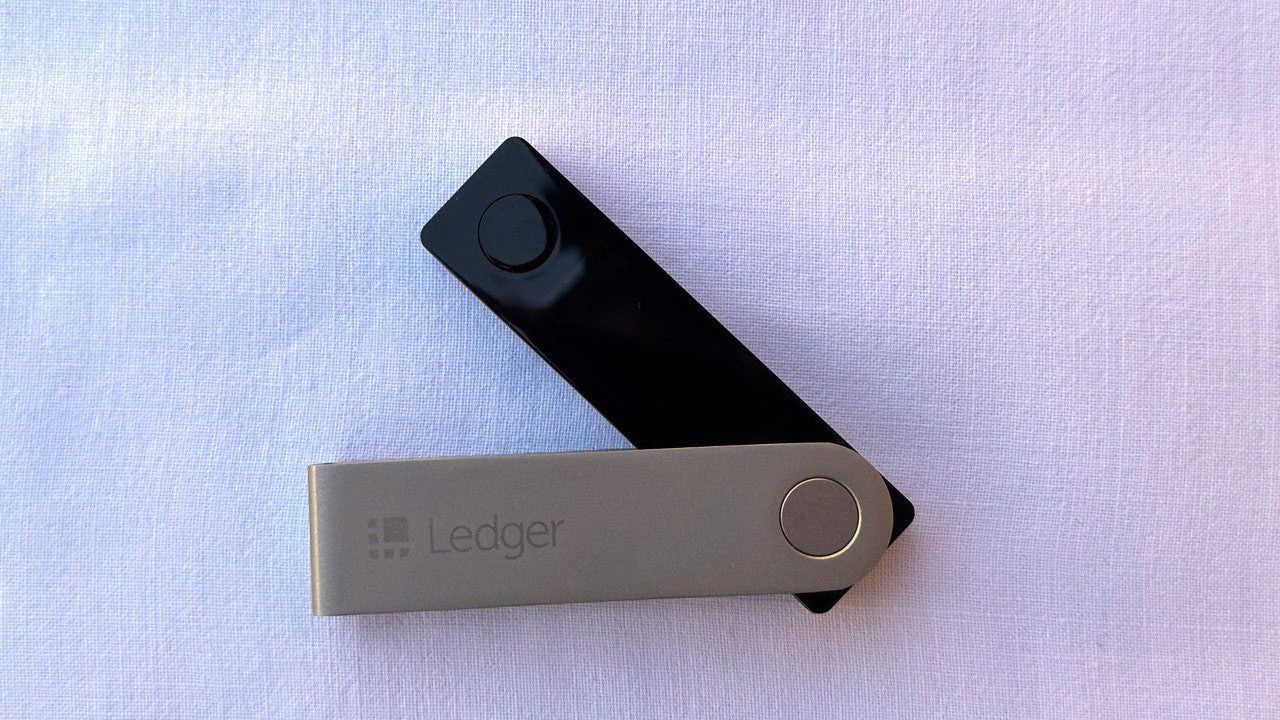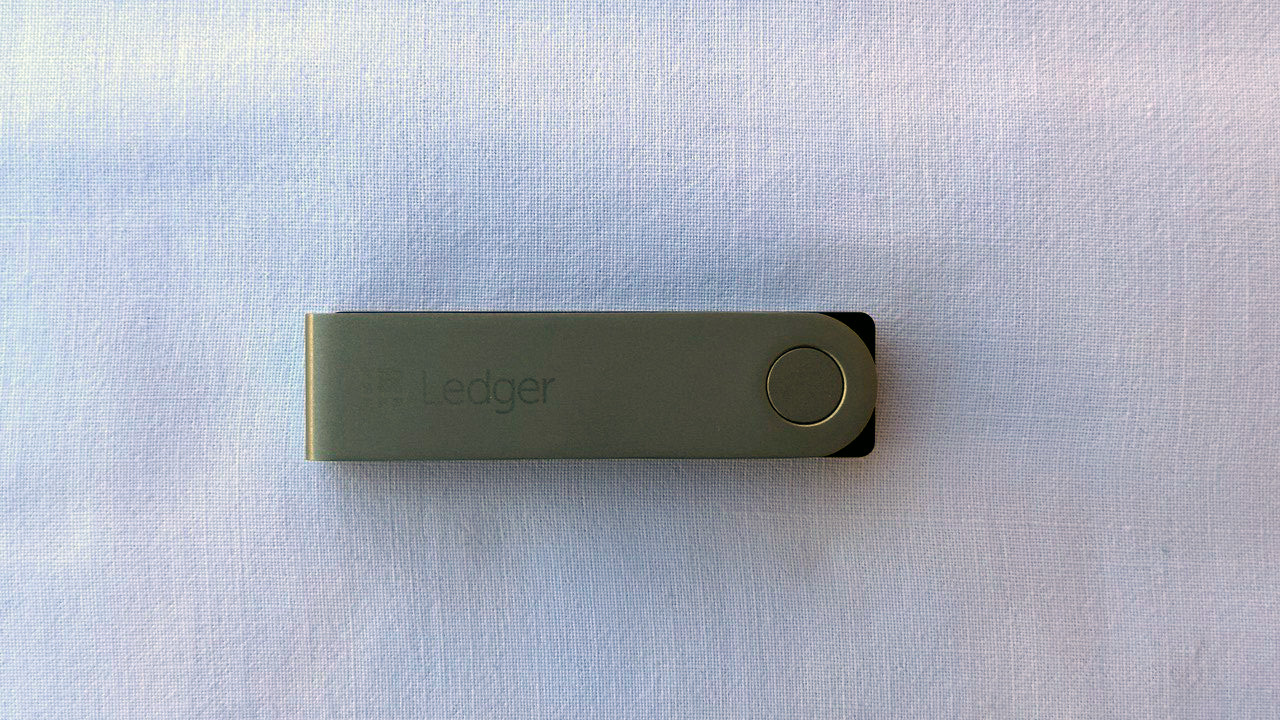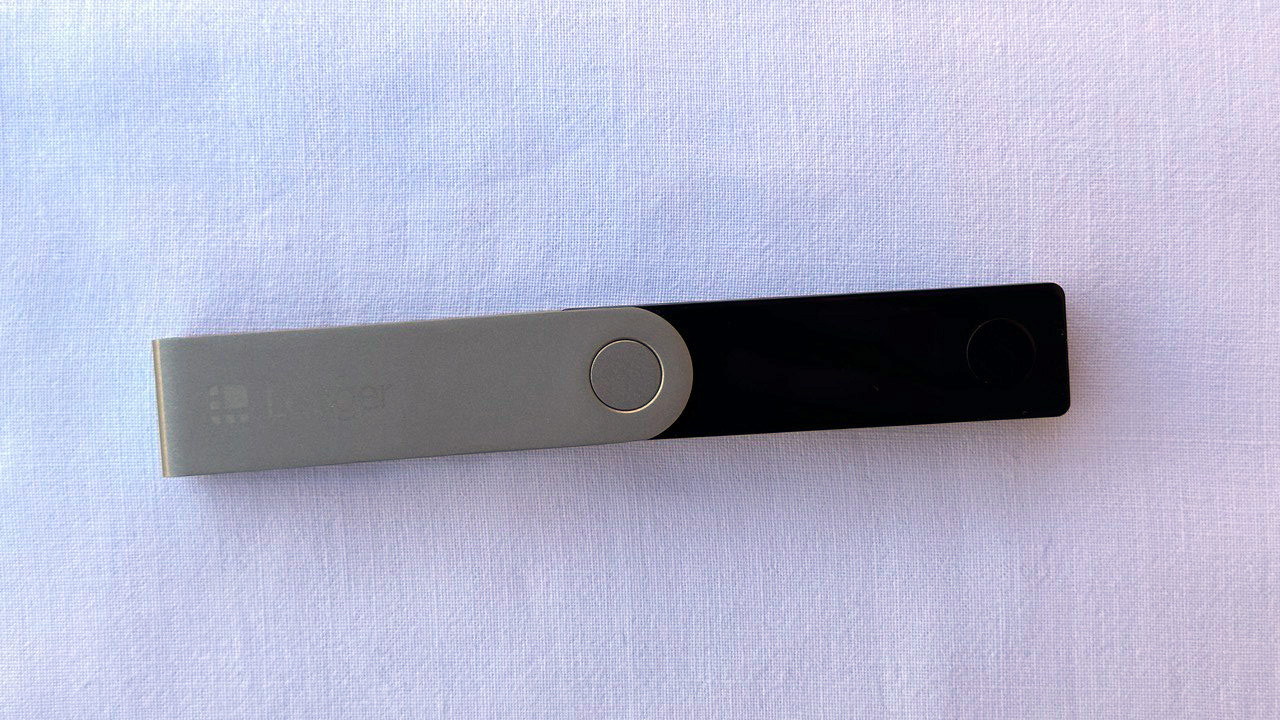 Ledger is a popular hardware wallet brand that offers compatibility with both iOS and Android devices through its mobile app and provides a very high level of safety. In comparison, Trezor, another competitor, is only compatible with Android.
One of the key advantages of Ledger is its support for several cryptocurrencies that other wallets may not offer. Both Ledger models can store Ripple (XRP), Monero (XMR), and Cardano (ADA), whereas Trezor supports these cryptocurrencies only on its advanced model.
Ledger Live software, the platform's management software, provides built-in features for NFT management and DeFi access. Moreover, Ledger ensures seamless connectivity to exchanges and decentralized applications (dapps) without compromising on cold storage security.
The Nano X model of Ledger offers a Bluetooth connection option, allowing users to connect with the Ledger Live mobile app wirelessly.
However, it's essential to consider some areas where Ledger falls short. Unlike Trezor, Ledger isn't fully open-source. While most of its software, including desktop and mobile applications, is open-source and available for third-party testing, the firmware on its physical devices remains closed-source.
Pros of Ledger Wallet:
Supported Cryptocurrencies: The Ledger Nano S boasts extensive cryptocurrency support, accommodating more than 100 cryptocurrencies and over 1,000 tokens, including popular stable coins like Tether (USDT).
Security: Ledger prioritizes security with its Secure Element (SE) chip protecting private keys and its Blockchain Open Ledger Operating System (BOLOS). The device undergoes audits to ensure safety, and purchase authorization requires physical hardware confirmation, safeguarding against hacking attempts.
Affordability: Compared to other cold wallets, the Ledger Nano S is competitively priced at $59, offering robust security features that make it a worthwhile investment.
Cons of Ledger Wallet:
Limited Storage: A drawback of the Ledger Nano S is its limited storage capacity for cryptocurrency applications. It supports only up to six crypto apps, which may be a constraint for users with diverse crypto holdings.
Display: The small screen and the two physical buttons on the Ledger Nano S can make navigation somewhat challenging, impacting the user experience.
Limited Mobile Compatibility: While the Ledger Nano S can be connected to a computer, its support is limited to Android devices, making it less mobile-friendly for iOS users who may prefer to trade cryptocurrencies on their mobile phones.
Coinbase wallet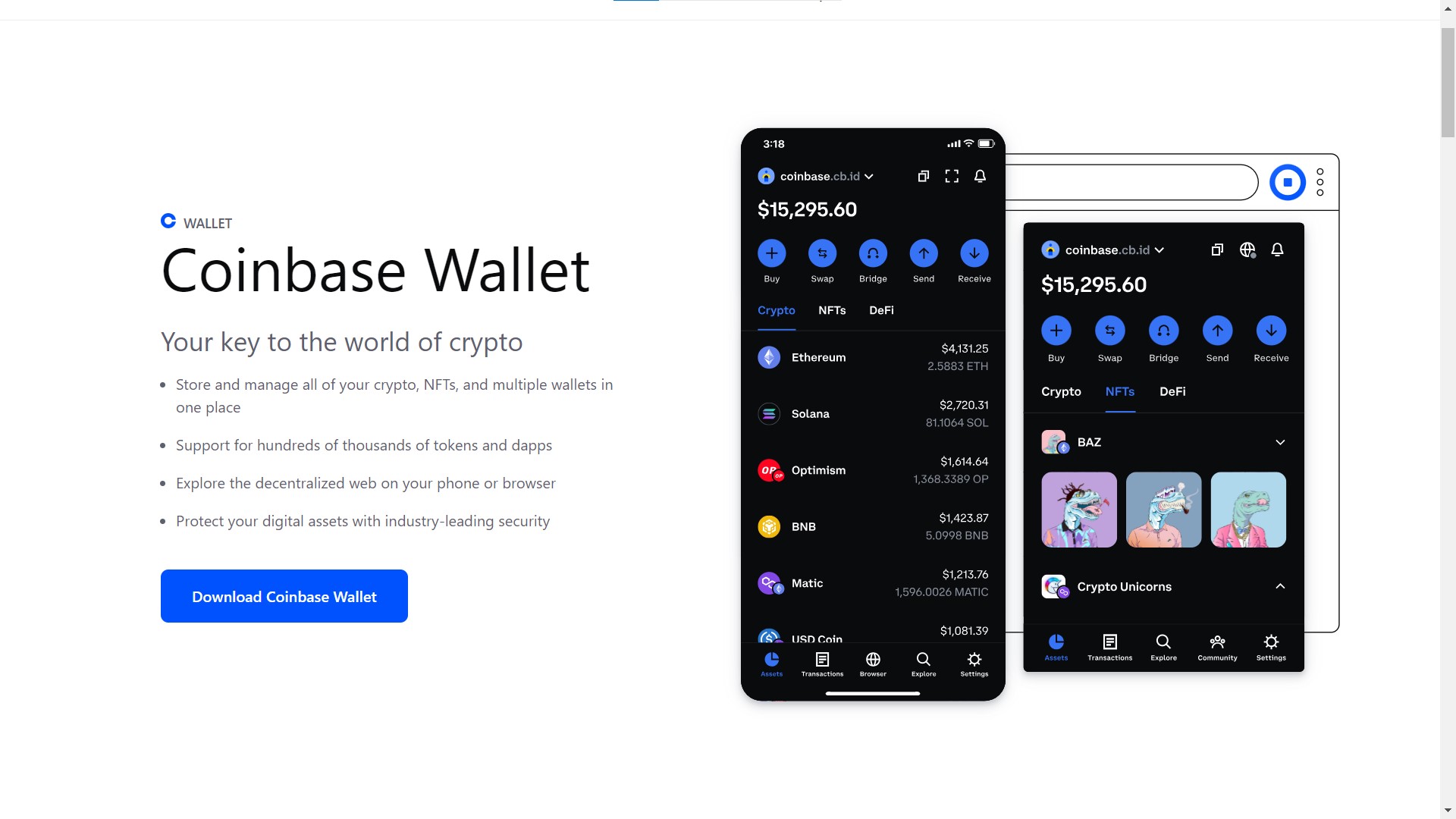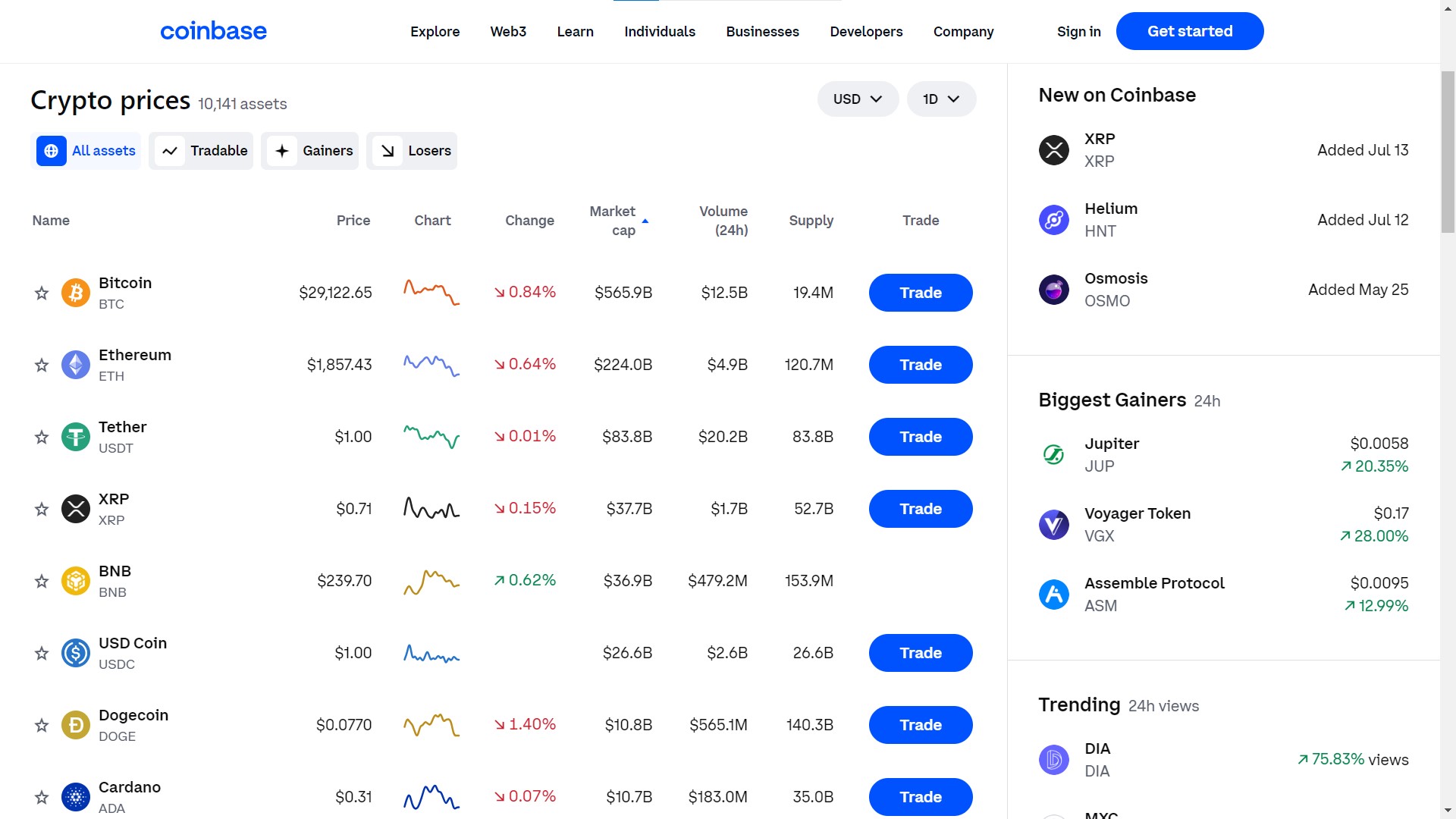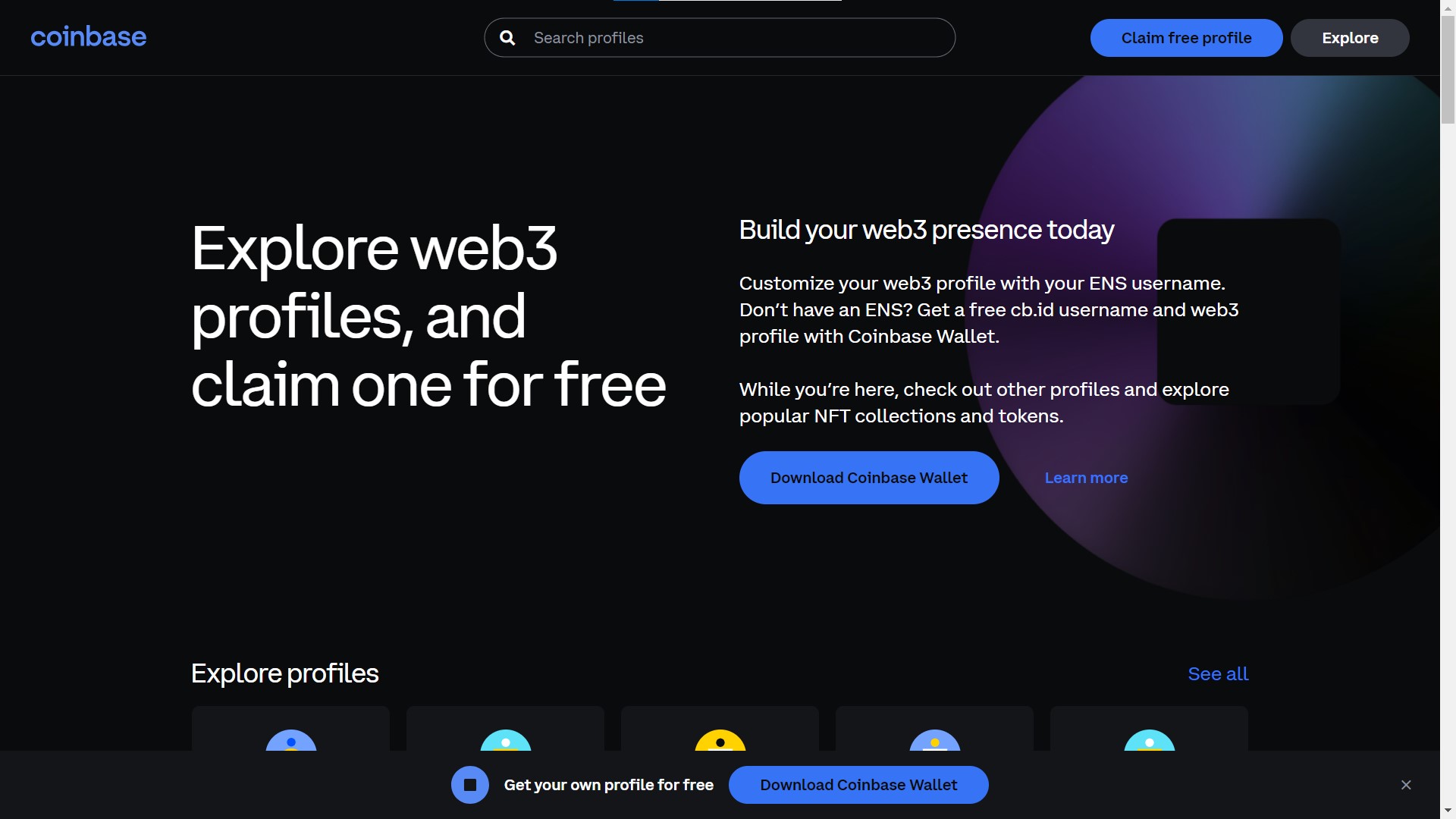 The Coinbase wallet is a widely recognized secure cryptocurrency storage solution that has gained popularity alongside the growth of the crypto industry. This decentralized wallet is especially renowned due to its affiliation with Coinbase Consumer, a decentralized cryptocurrency exchange that has become a favorite among investors and traders worldwide.
Coinbase has achieved a prominent position as one of the largest cryptocurrency exchanges globally, particularly attracting a significant number of Bitcoin investors through its Coinbase Consumer platform. This user-friendly online exchange has gained immense popularity, making it the go-to choice for many in the crypto community.
Coinbase Wallet offers a user-friendly experience and supports a wide range of cryptocurrencies and tokens, making it a preferred choice for crypto enthusiasts across the globe. Users can access their funds conveniently through the mobile app or web interface, and the platform offers cloud storage for added convenience. However, it's essential to be aware of the associated fees, including network fees and variable charges, which may vary depending on the transaction.
Overall, the Coinbase wallet provides a robust solution for securely managing cryptocurrencies, with customer support available through various channels, ensuring users can seek assistance whenever required. However, it's important to note that the wallet does not offer cold storage options for additional security measures.
Pros of Coinbase wallet:
The wallet is fully supported and backed by Coinbase, a reputable and well-established exchange in the cryptocurrency world. This association instills confidence in users regarding the reliability and security of the wallet.
Coinbase Wallet offers advanced features, including multi-signature access, ensuring enhanced security and control over digital assets. With multi-signature functionality, multiple parties can authorize transactions, adding an extra layer of protection against unauthorized access.
Users benefit from two-factor authentication, adding an extra layer of protection to their accounts. This additional security measure enhances the overall safety of users' digital assets, reducing the risk of unauthorized access.
The company's strong financial backing provides reassurance that lost or stolen digital assets may be recovered. With a well-funded and reputable company like Coinbase supporting the wallet, users have a level of assurance that their assets can be recovered in case of any unforeseen events.
Cons of Coinbase wallet:
Coinbase Wallet may act as a hosted wallet, meaning the private keys are stored elsewhere, potentially reducing the level of control users have over their assets. This hosted approach may not align with the principles of self-custody and decentralization, which some users prioritize in the crypto space.
Currently, the wallet does not support Bitcoin storage, limiting the range of supported cryptocurrencies for users. As Bitcoin remains the most popular and widely adopted cryptocurrency, its absence in the supported assets may be a significant drawback for some users seeking a comprehensive wallet solution.
Metamask Wallet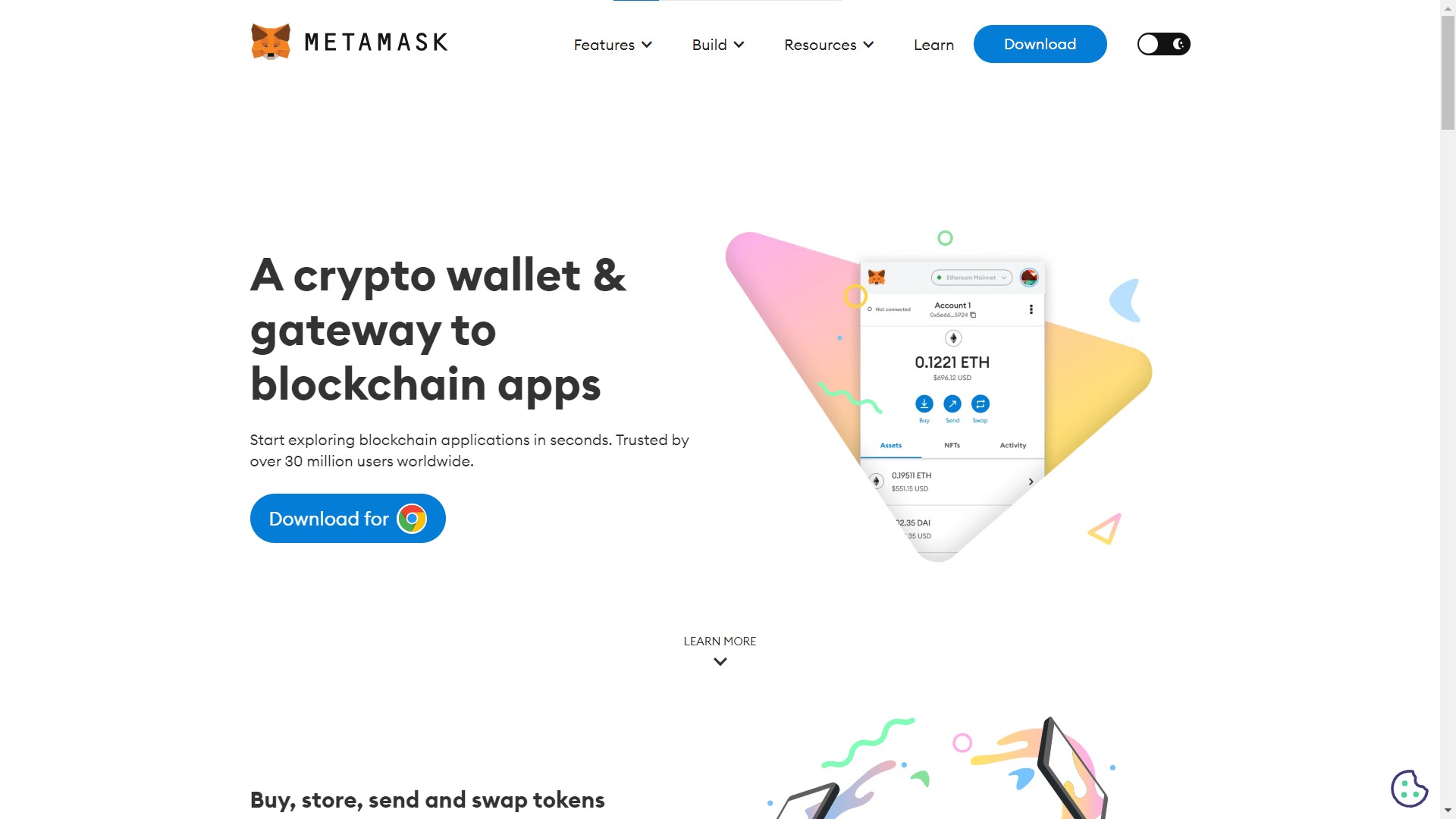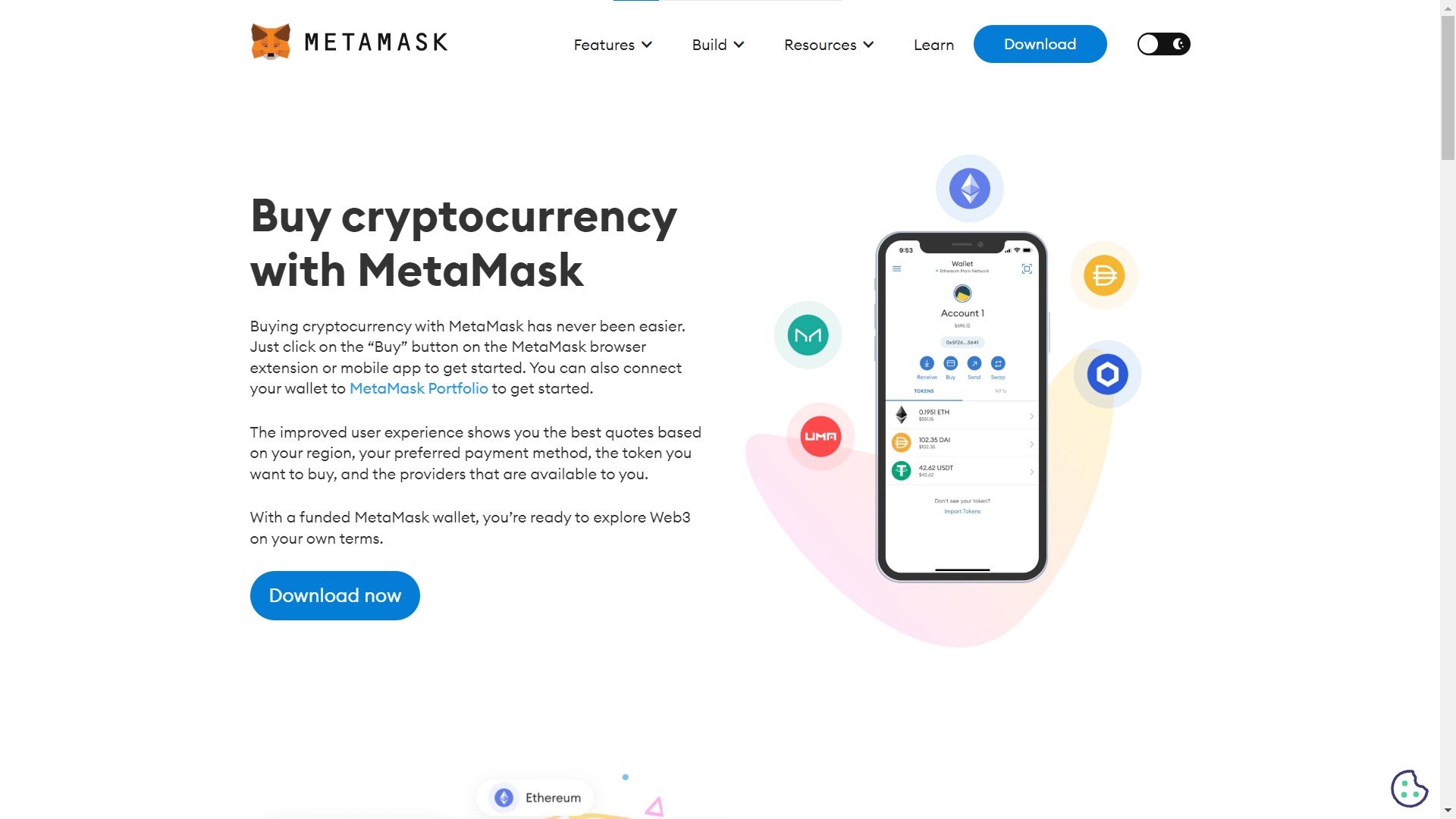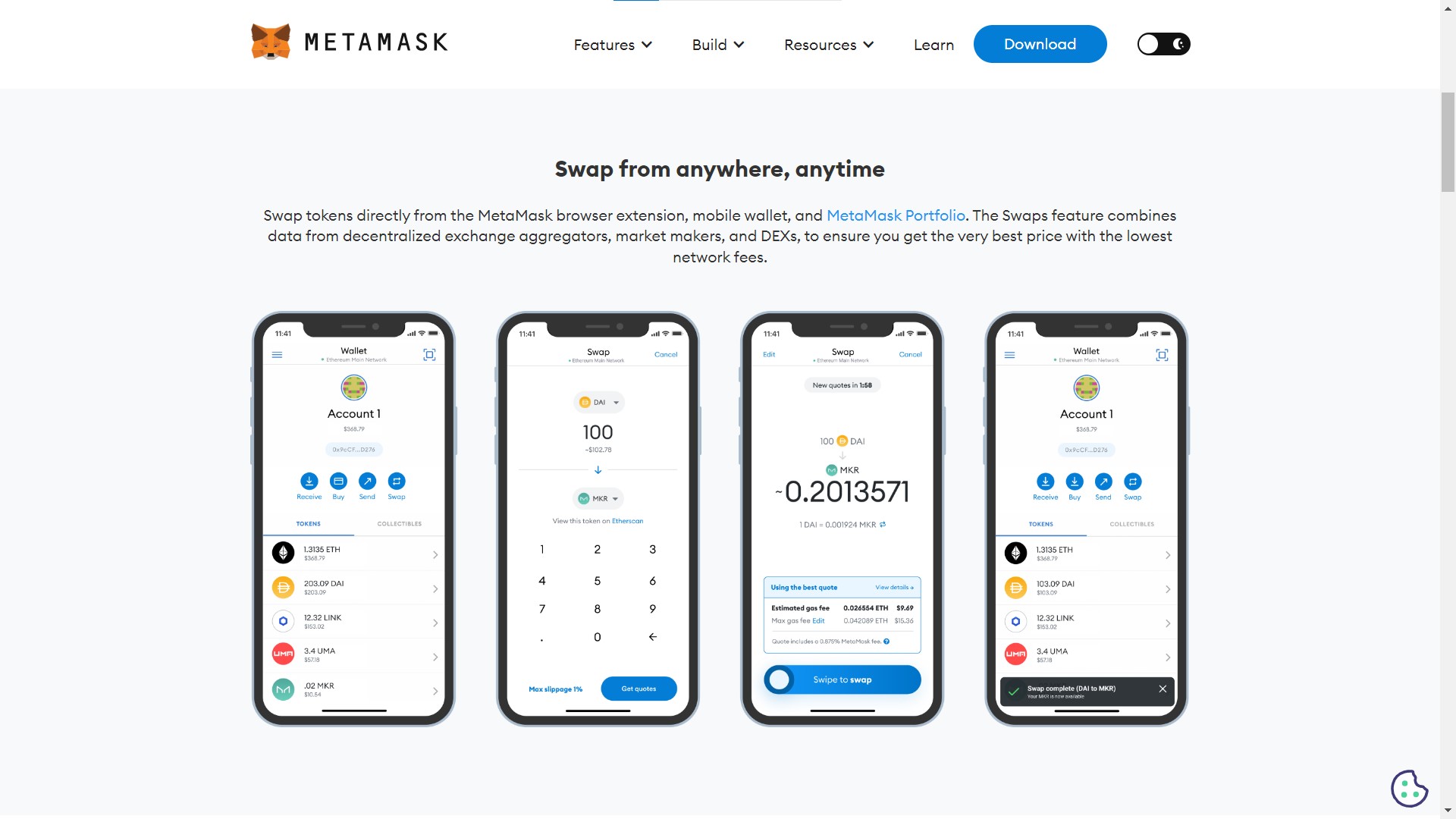 MetaMask stands as one of the most widely utilized Ethereum wallets, boasting an impressive user base of over 30 million monthly active users. Its popularity can be attributed to its user-friendly interface and accessibility, making it an attractive option for beginner investors seeking to store, send, and interact with Ethereum-compatible cryptocurrencies and decentralized apps (dApps).
Notably, MetaMask showcases its versatility by supporting various blockchain solutions. Users have the flexibility to add nearly any blockchain network to the app, empowering them to engage with multiple Web3 networks, such as Polygon, Binance Smart Chain, and Avalanche. Additionally, the wallet seamlessly integrates with popular NFT marketplaces like OpenSea, allowing users to effortlessly swap a diverse array of collectibles, all connected directly to their blockchain wallet.
MetaMask offers convenience in its installation as well. Users can download the wallet as a browser extension on Google Chrome, Microsoft Edge, Mozilla Firefox, or Brave browsers. Furthermore, the MetaMask app is readily available for download on both Android and Apple devices, providing mobility and access to the wallet's functionalities on the go.
Pros of MetaMask Wallet:
Coinbase Wallet boasts an intuitive interface design, both on its browser extension and mobile app. This user-friendly design ensures a seamless experience for users, making it easy to navigate and manage their digital assets.
Users can conveniently link their Coinbase Wallet to NFT (Non-Fungible Token) marketplaces. This integration enables easy access to NFT trading and management, allowing users to explore the exciting world of digital collectibles.
With support for thousands of dApps (decentralized applications), Coinbase Wallet offers extensive compatibility with the growing ecosystem of decentralized platforms. Users can engage with a wide range of dApps directly through their wallet.
Cons of MetaMask Wallet:
One drawback of Coinbase Wallet is the potential for high fees when purchasing Ether (ETH), the native cryptocurrency of the Ethereum network. Users should be aware of the associated fees, which may vary depending on the transaction and market conditions.
While Coinbase Wallet provides robust support for various cryptocurrencies and tokens, it currently does not offer direct storage for Bitcoin (BTC), one of the most popular and widely recognized cryptocurrencies. Users seeking to manage Bitcoin holdings may need to consider alternative wallet solutions.
Trust Wallet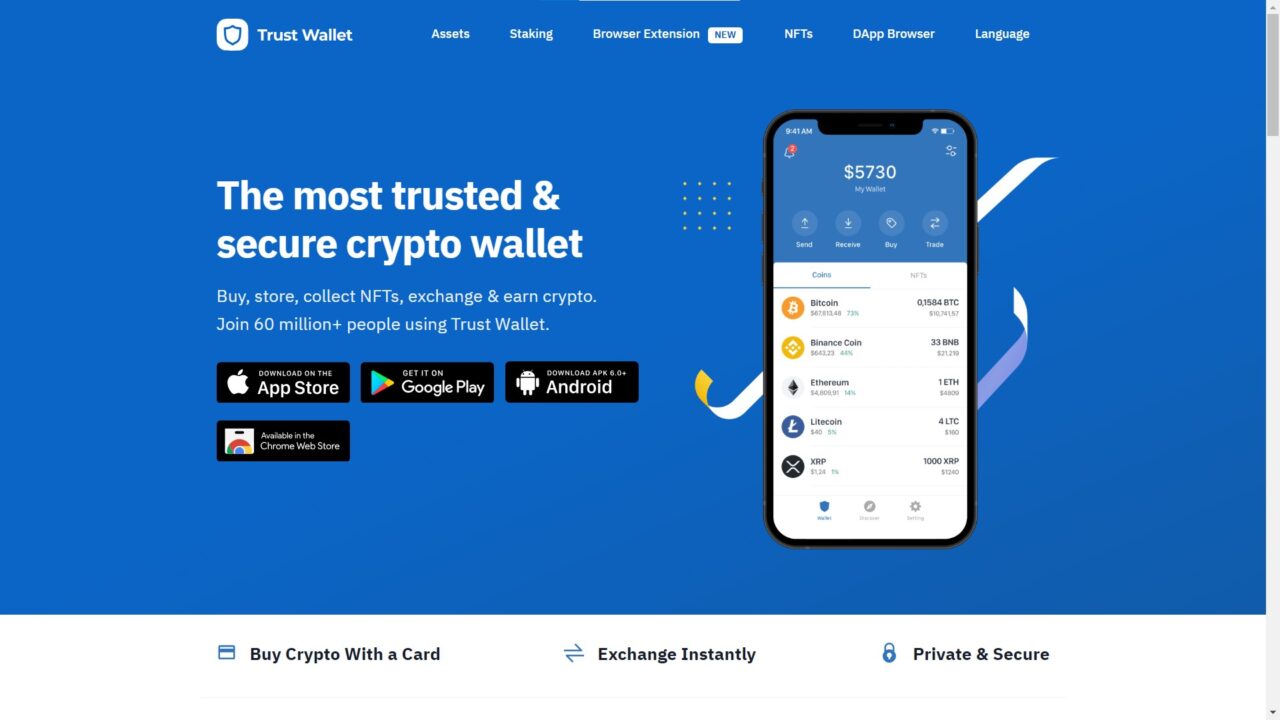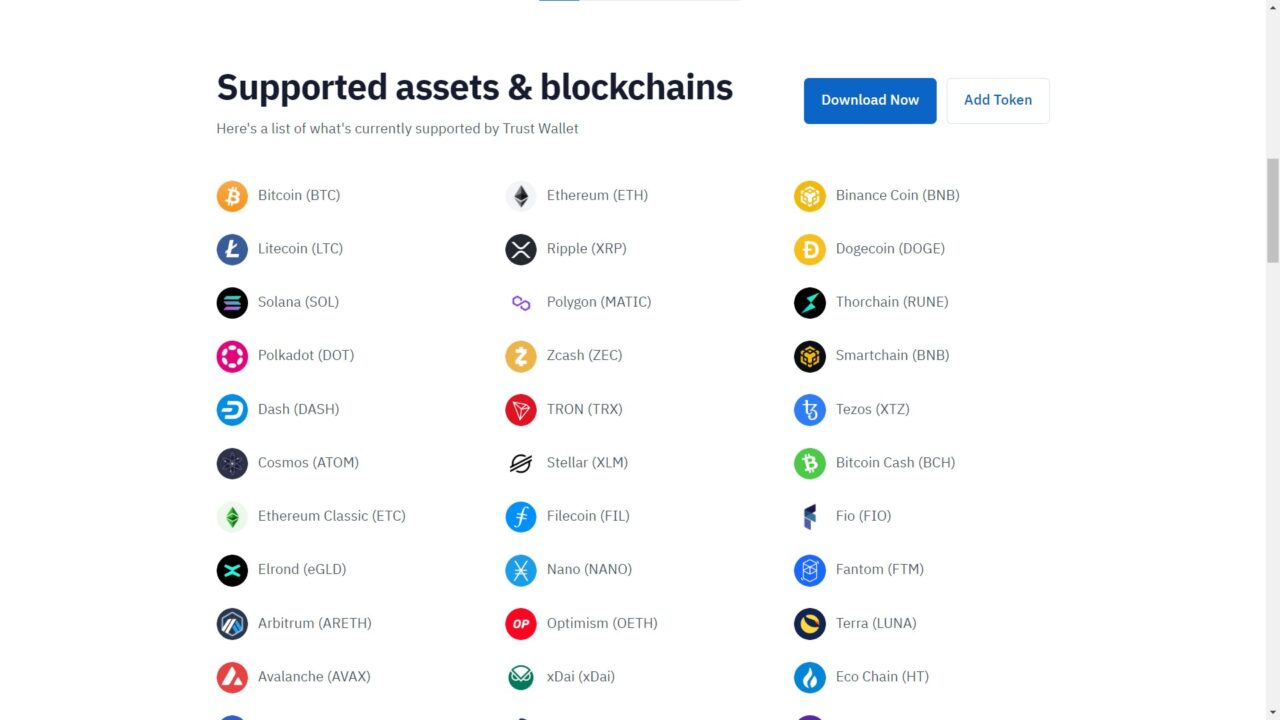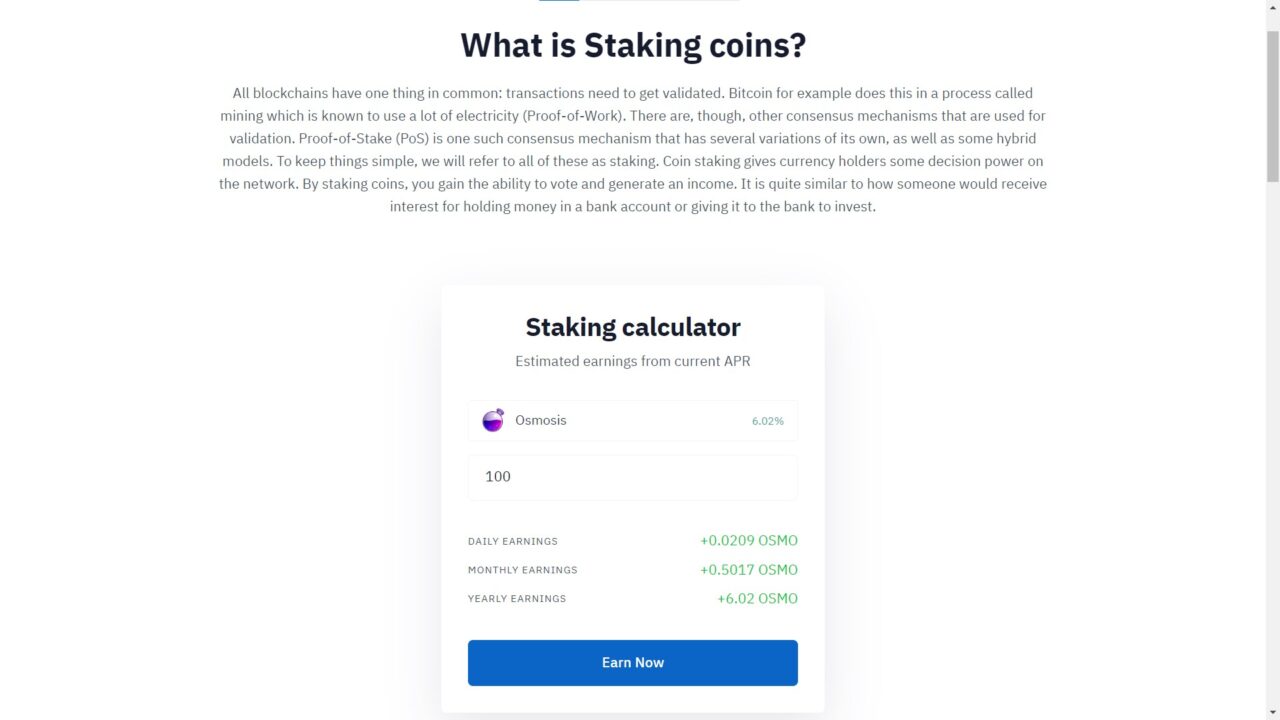 Trust Wallet serves as one of the safest mobile crypto wallets and serves as the official mobile app of Binance, a prominent global cryptocurrency exchange. Despite its association with Binance, the wallet operates as a non-custodial platform, ensuring that users retain control over their private keys and are responsible for their security. Its support for over 65 blockchains allows Trust Wallet to accommodate an extensive range of digital assets, making it one of the most diverse wallets, boasting over 4.5 million coins and tokens, the largest number on our list.
For enthusiasts of NFTs and decentralized apps, Trust Wallet offers a remarkable mobile solution. The wallet incorporates a built-in Web3 browser, enabling direct access to dApps and blockchain games right within the app. This convenience extends to purchasing NFTs, as users can seamlessly explore, acquire, and store tokens using the integrated decentralized exchange, all without the need to leave the app. Trust Wallet thus presents an all-encompassing mobile option for crypto users, catering to various needs and interests within the crypto space.
Pros ofTrust Wallet:
The wallet offers support for an extensive variety of coins and tokens, providing users with the flexibility to manage multiple digital assets within a single platform.
Users have the opportunity to earn interest on 12 different cryptocurrencies, presenting a potential avenue for passive income generation.
Coinbase Wallet features a simple and user-friendly interface, making it easy for both beginners and experienced users to navigate and interact with their digital assets.
The inclusion of a built-in Web3 browser allows users to seamlessly access decentralized applications (dApps) and explore the world of blockchain-based services directly within the wallet.
Cons of Trust Wallet:
The ownership of Coinbase Wallet by Binance, a cryptocurrency exchange that has faced regulatory challenges in the U.S., may raise concerns for some users about potential risks and compliance issues.
While Coinbase Wallet supports numerous coins and tokens, educational resources on these digital assets are limited, which could hinder users seeking in-depth information and guidance on specific cryptocurrencies.
Exodus Wallet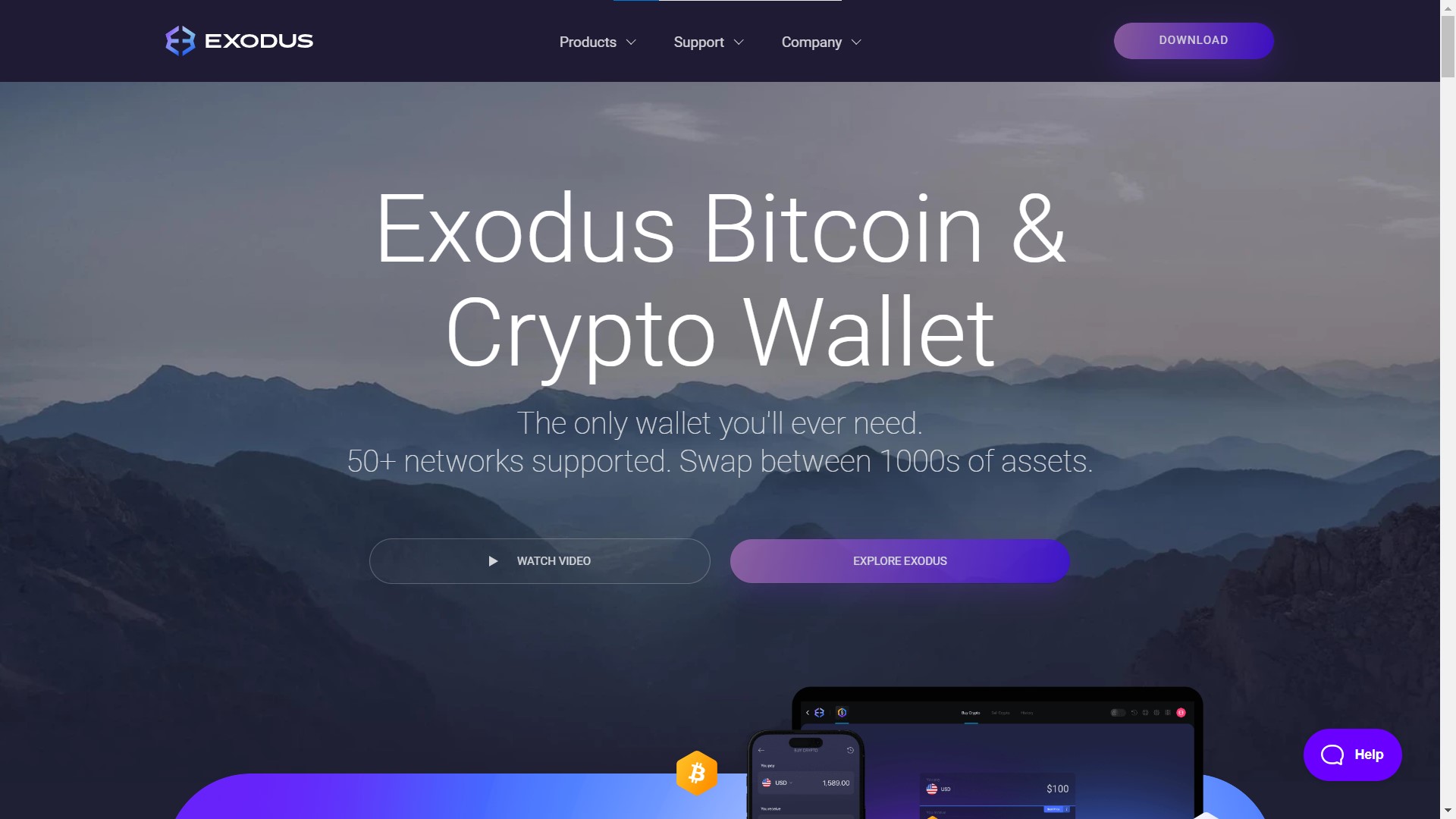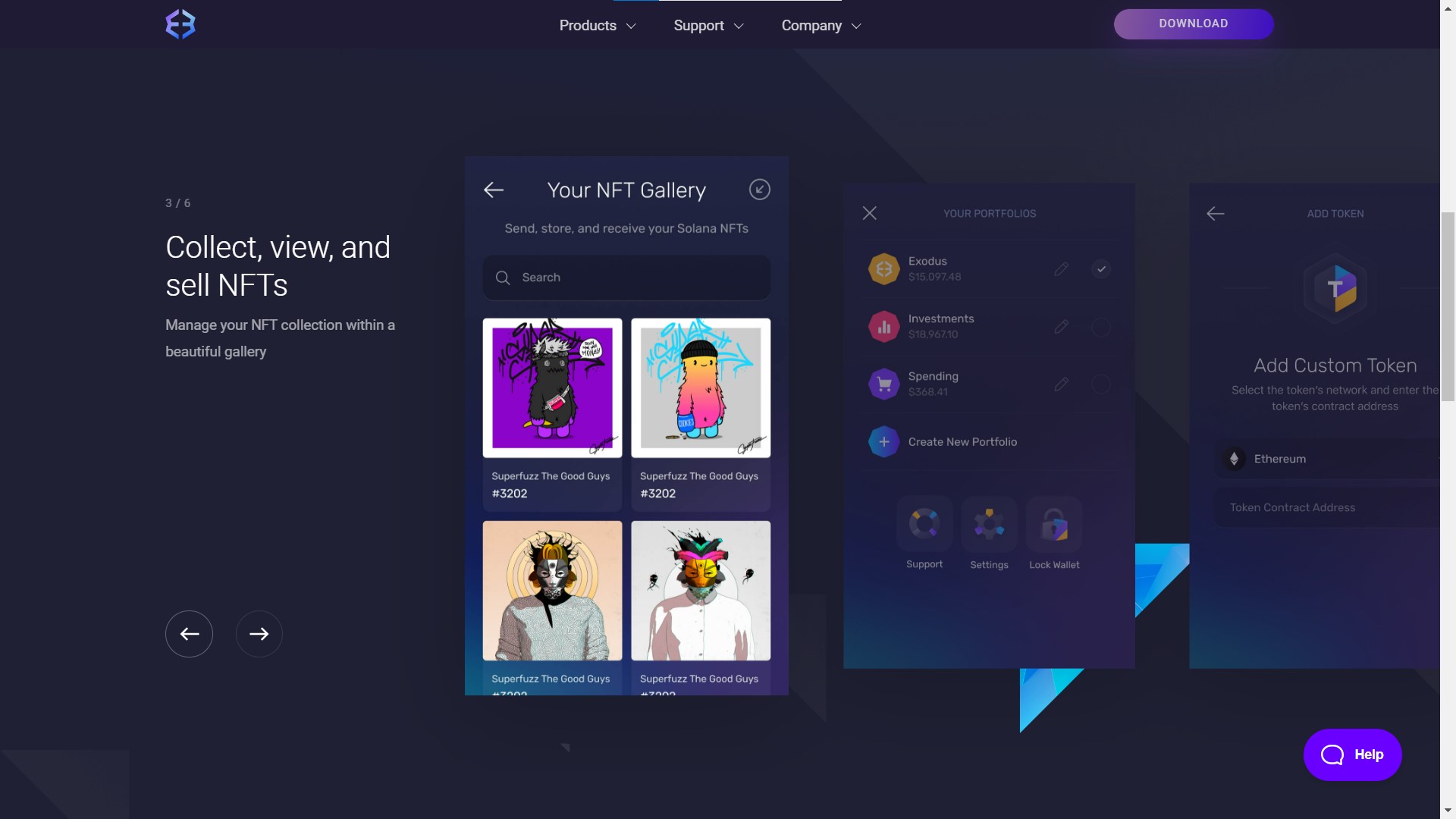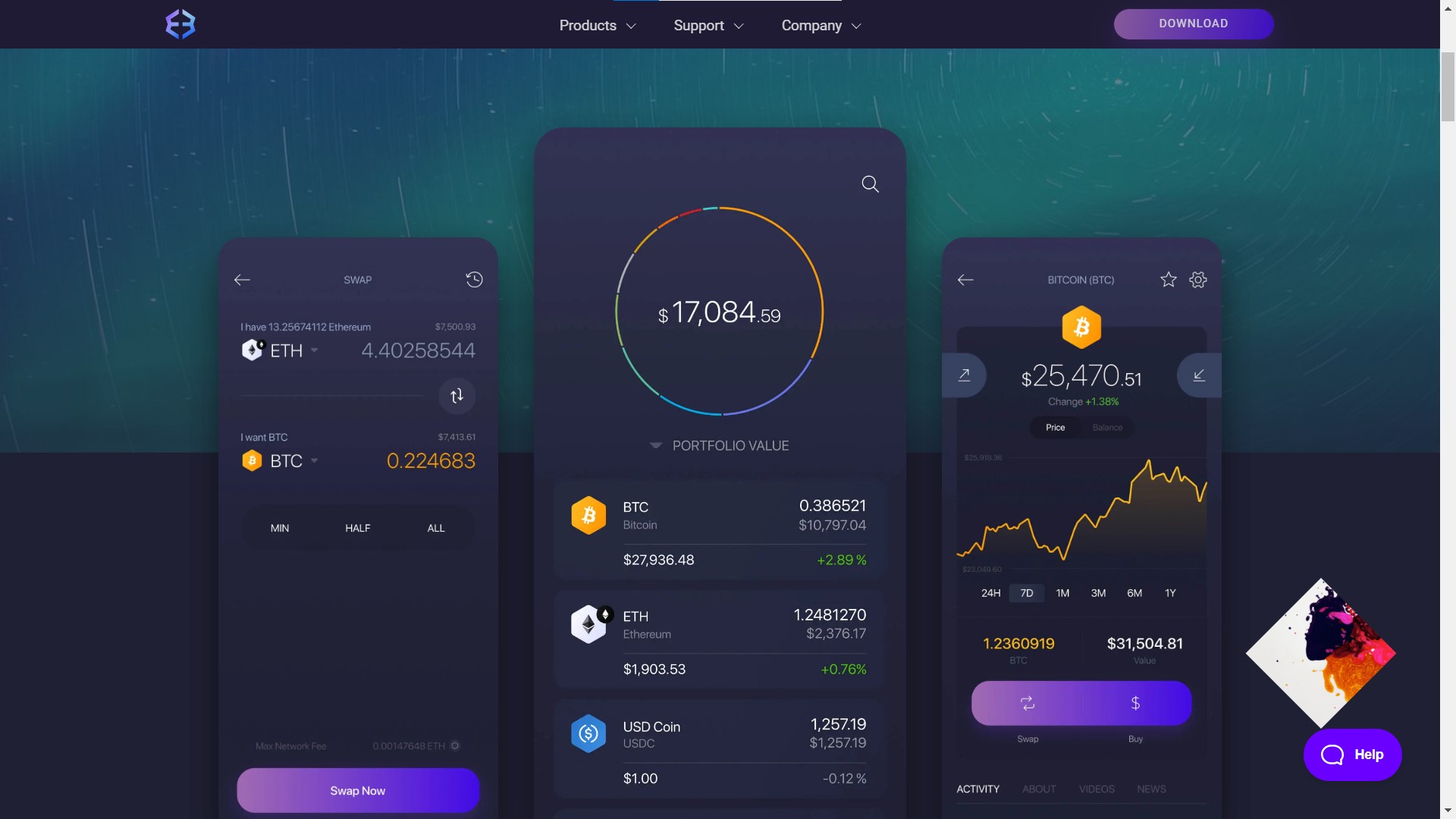 Exodus stands out as a visually appealing and user-friendly wallet, recognized for its intuitive interface. While originally a desktop-only wallet, it now offers mobile apps for iOS and Android, ensuring accessibility on-the-go. Moreover, Exodus extends its compatibility to Trezor hardware wallets, catering to users seeking enhanced security options.
Although Exodus provides mobile support, its desktop application remains the core offering, available on Windows, Linux, and Mac operating systems. Regular updates every two weeks ensure the wallet stays up-to-date and maintains optimal performance.
One of the primary attractions of Exodus is its extensive support for over 260 cryptocurrencies and NFTs, surpassing the offerings of many other hot wallets. Users can manage a diverse range of digital assets, including well-established altcoins like Ether, Litecoin, XRP, and Bitcoin Cash, as well as popular meme coins like Dogecoin and Shiba Inu.
Moreover, Exodus continues to expand its functionality with a growing number of released apps. These apps diversify the wallet's capabilities, offering features such as live charts, crypto staking, and crypto deposits, enhancing the overall experience for users seeking to engage in various crypto-related activities.
Pros of Exodus Wallet:
Exodus Wallet boasts support for a vast selection of more than 260 crypto assets, providing users with ample options for managing their digital portfolio.
The wallet offers compatibility with both Trezor One and Trezor T hardware wallets, catering to users seeking enhanced security through hardware-based solutions.
Users can conveniently buy Bitcoin using Apple Pay, simplifying the process of acquiring this popular cryptocurrency.
The availability of 24/7 customer support ensures that users can seek assistance and resolve any issues promptly.
Cons of Exodus Wallet:
Some users may find the transaction fees on the in-wallet crypto exchange relatively high, potentially impacting the cost-effectiveness of frequent trading activities.
The lack of native 2-factor authentication might be a concern for users who prioritize additional layers of security for their accounts.
Unfortunately, Exodus Wallet does not offer multi-signature support, which could be a drawback for users seeking heightened control and security for their digital assets.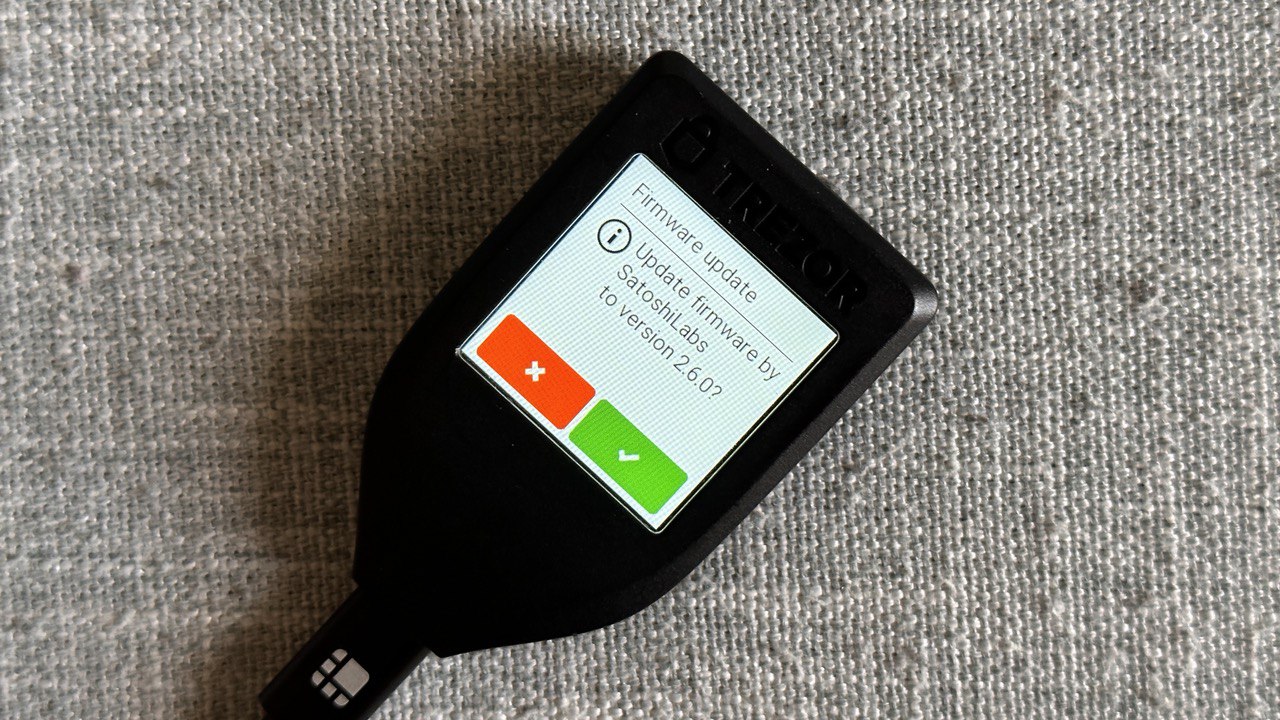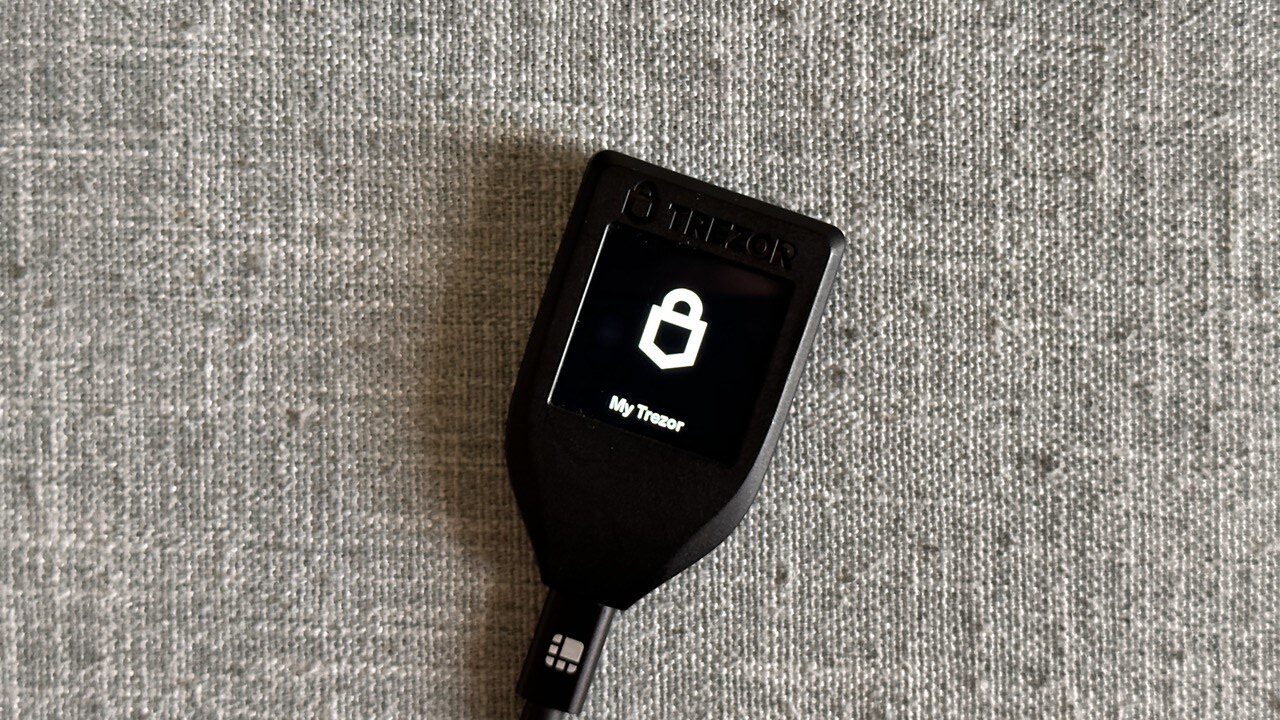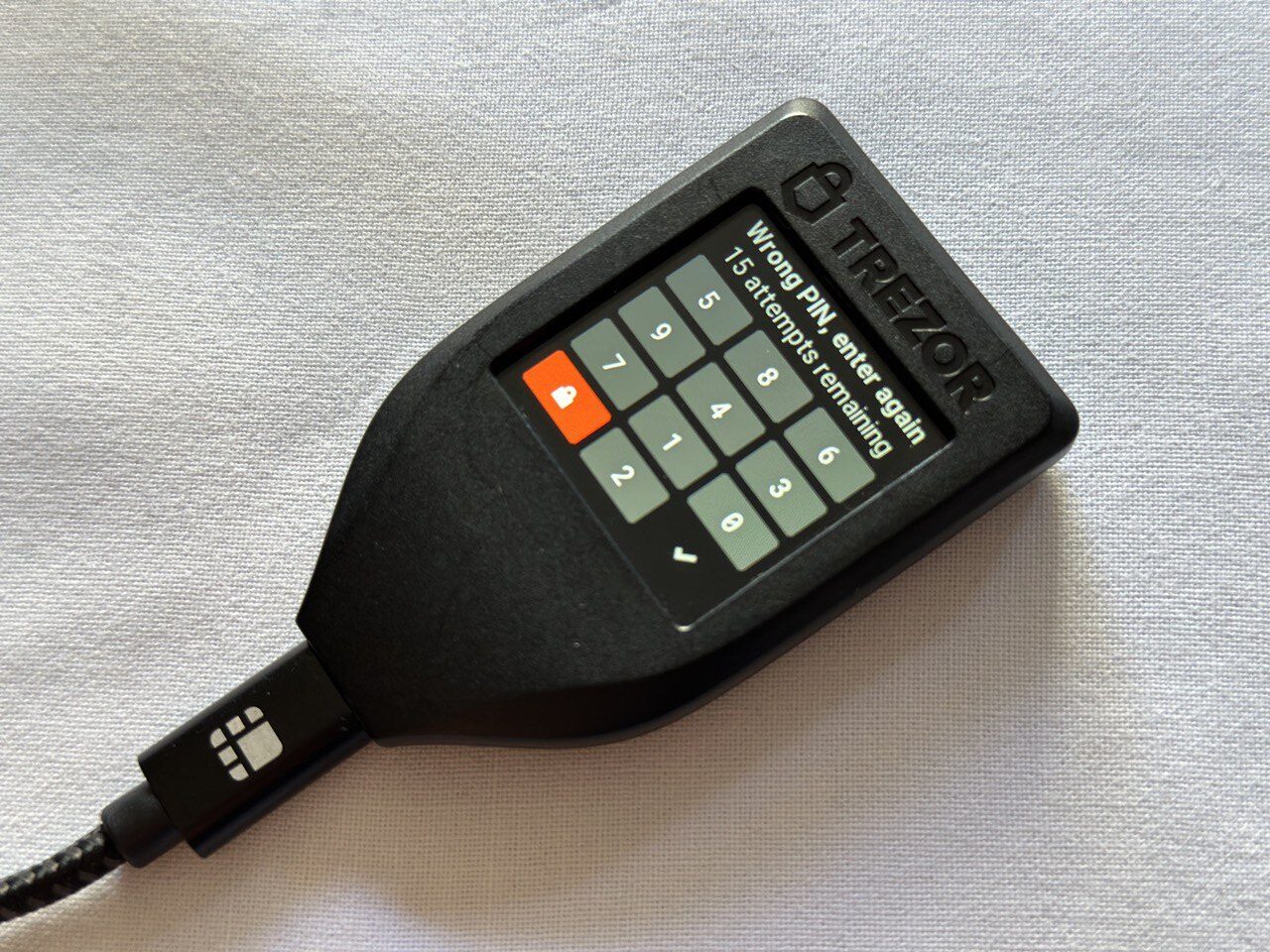 Trezor Wallet, the second-generation hardware wallet priced at $219, offers a range of features comparable to the Ledger Nano X. Notably, the key distinction lies in its software being fully open-source, providing an added layer of security. The transparency allows users to scrutinize the wallet's code, promoting a sense of safety as "sunlight is the best disinfectant."
Designed for desktop use, Trezor Suite prioritizes security over web-based applications. However, users can also access Trezor Suite through the company's website for added flexibility. The wallet currently supports an extensive selection of over 1,800 coins and tokens, enabling seamless transactions through the integrated exchange within Trezor Suite.
The Model T, resembling an old-school stopwatch, features a touchscreen and connects to your computer via a USB cable. Additionally, it incorporates a microSD card, enabling encrypted storage directly on the hardware wallet. Notably, Trezor's Model T does not include Bluetooth support, a deliberate omission that some security advocates appreciate, as Bluetooth connectivity could serve as a potential attack vector for hackers to exploit.
Cons of Trezor Wallet:
Trezor Wallet offers two options to suit different user preferences: the entry-level Trezor One and the advanced Trezor Model T, catering to a wide range of needs.
The wallet provides an intuitive and convenient interface, with the Trezor Model T featuring a touchscreen for enhanced user experience and accessibility.
Cons of Trezor Wallet:
The cost of Trezor Wallet may be higher compared to other hardware wallets offering similar functionalities, potentially making it less budget-friendly for some users.
Unfortunately, Trezor Wallet does not support iOS devices, limiting its accessibility for Apple users who prefer using iOS for their cryptocurrency management needs.
BlueWallet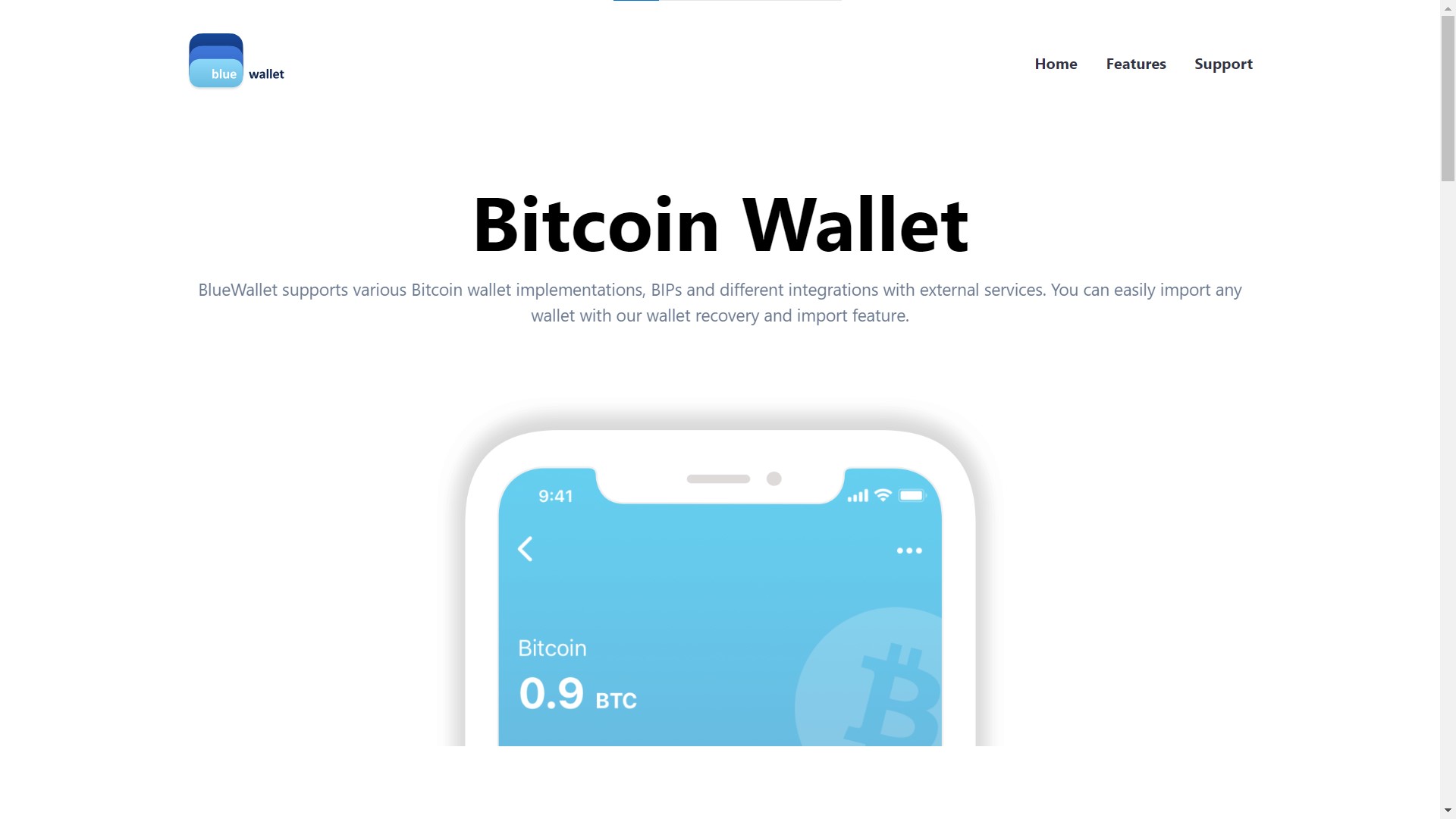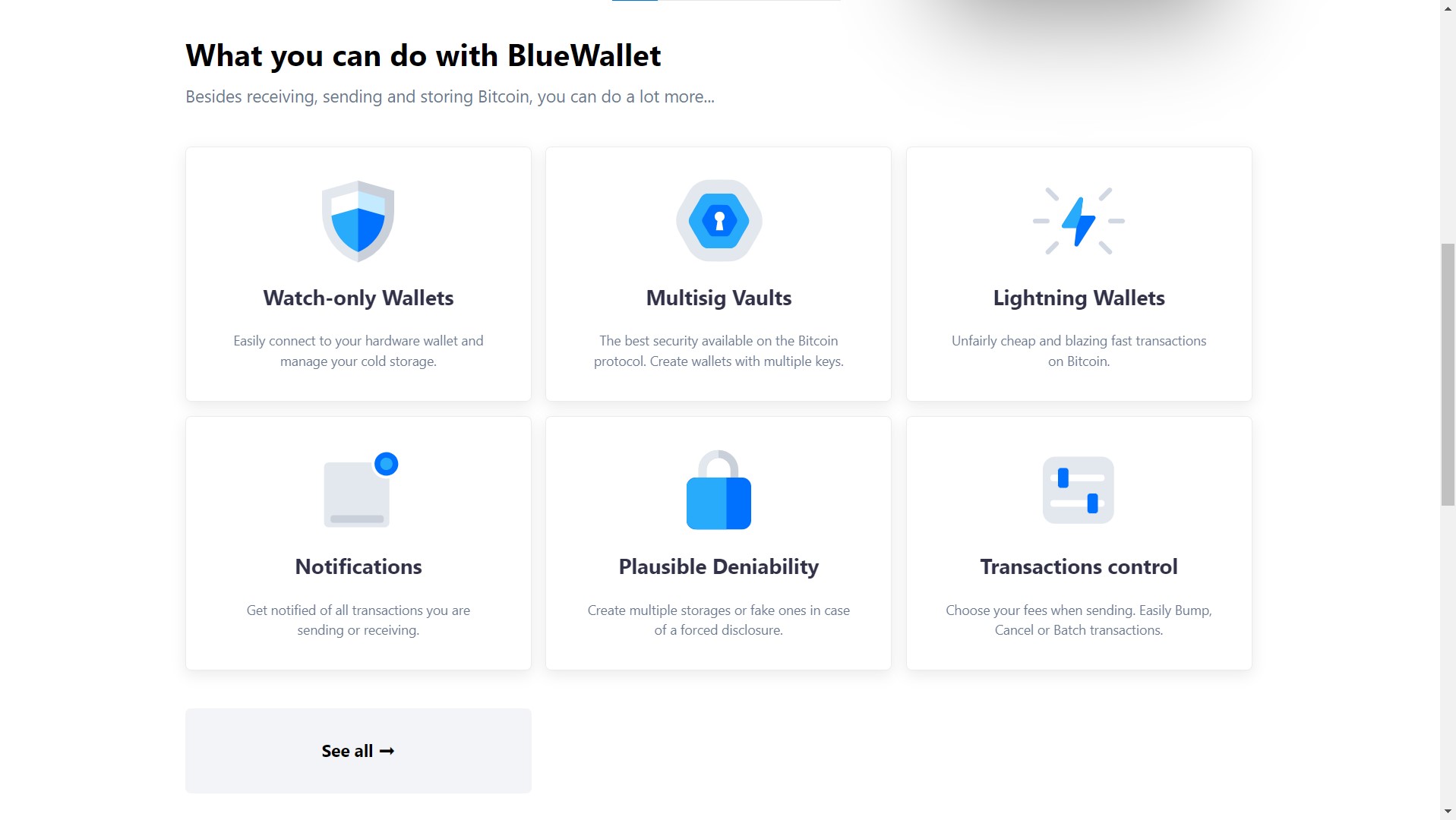 Bluer Wallet presents itself as an ideal option for Bitcoin traders seeking a user-friendly alternative that avoids complex desktop software. In similarity to Electrum, Bluer Wallet focuses solely on Bitcoin, enabling a dedicated approach to enhancing the Bitcoin experience on the platform.
The wallet's interface welcomes beginners with its intuitive navigation, while also offering additional features that cater to more advanced users. Alongside standard functions such as sending, receiving, and storing BTC, Bluer Wallet allows users to execute batch transactions, customize fees, and establish a Tor connection for added privacy.
One significant advantage of Bluer Wallet lies in its seamless integration with the Lightning Network, a layer two solution designed to facilitate faster peer-to-peer payments compared to Bitcoin's layer one network. The Lightning Network functions like an expressway overlaying the conventional Bitcoin blockchain, streamlining and expediting transactions for users.
Cons of Blue Wallet:
Blue Wallet impresses with its modern design, offering users an accessible and visually appealing user interface for easy navigation.
The wallet supports both on-chain and lightning transactions, providing users with versatility in their payment options.
Users have the flexibility to create or import multiple wallets within the app, streamlining their cryptocurrency management.
For enhanced security, Blue Wallet offers multi-signature vaults, providing an added layer of protection to users' digital assets.
Cons of Blue Wallet:
One drawback of Blue Wallet is the absence of two-factor authentication, which may concern users who prioritize additional layers of security for their accounts.
While Blue Wallet includes advanced tools, the lack of in-app tutorials could leave some users seeking more guidance on utilizing these features effectively.
In conclusion, securing your cryptocurrency investments with a safe and reliable wallet is a fundamental step in the world of digital assets. With the ever-growing threat of cyberattacks, it is crucial to prioritize security features that protect your valuable holdings from potential risks. Throughout this article, we have explored eight of the safest crypto wallets, each offering a combination of robust security measures, user-friendly interfaces, and diverse features.
Remember that the choice of a crypto wallet should align with your specific needs and preferences. Whether you opt for a hardware wallet with its offline storage, a software wallet with multi-factor authentication, or a hybrid solution that balances convenience and security, the key is to make an informed decision that suits your risk tolerance and trading habits.
By selecting one of these safe crypto wallets, you can gain peace of mind knowing that your digital assets are safeguarded against potential threats. Always stay vigilant, keep your wallet's security measures up to date, and follow best practices in managing your private keys and passwords. With these precautions in place, you can confidently navigate the dynamic and exciting world of cryptocurrencies, knowing that your holdings are in safe hands.
Today's trending