Paper crypto wallet: how-to-make, what-it-is
Hello and welcome to my guide to paper wallets!
With my experience storing cryptocurrency, I will share important information about paper wallets.
Contents:
Paper wallets are a great way to store your cryptocurrency long-term. They are not connected to the network, so they are invulnerable to online hackers. This makes them cheap and safe for storing bitcoins.
If you want to create a paper wallet, I recommend using the free website www.bitaddress.org. It is important to make sure you disconnect your Internet and Wi-Fi connection for security. Once you have created a paper wallet, print it out and store it in a safe place.
Let's look at a simple way to create a paper Bitcoin wallet
Through the service bitaddress.org:
Go to bitaddress.org.
Immediately start moving your mouse cursor to randomly generate a key.
Select Paper Wallet from the top of the panel and print it out.
Add a passphrase and encrypt with BIP38.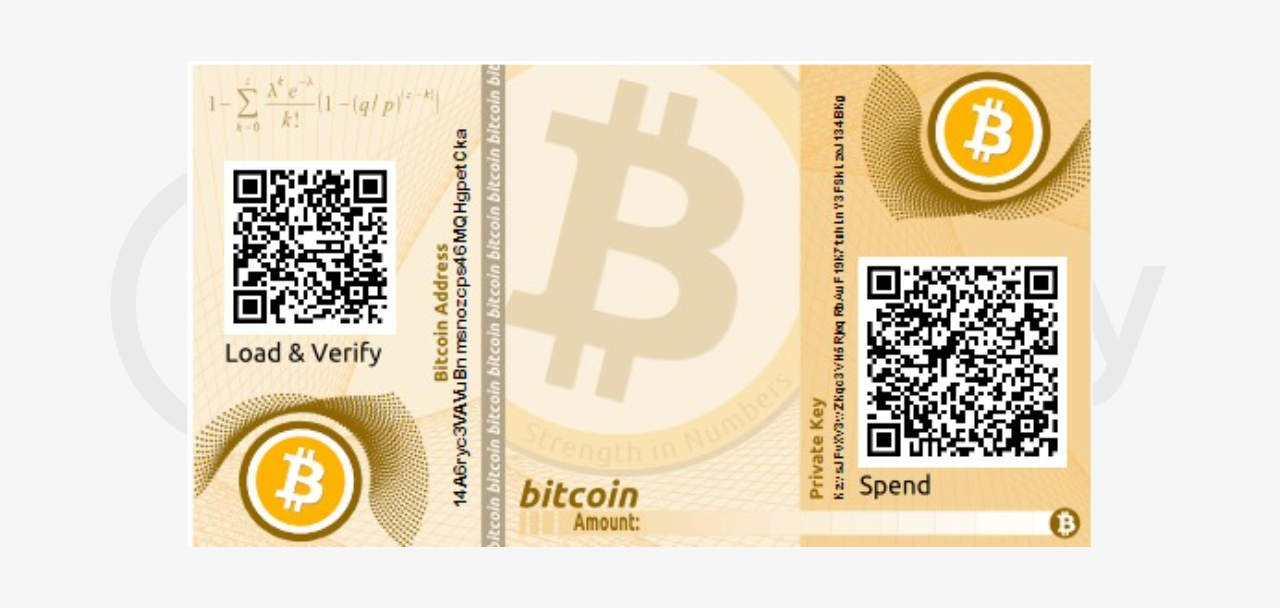 As we can see, the paper wallet has a "load", "verify" section and a QR code on the left side. A bit to the right is the bitcoin address to get the bitcoin. On the right side you will see your private key which is needed to send funds from the wallet. Keep your private key safe so no one can access your funds.
Video instruction on how to create a paper bitcoin wallet on the bitaddress.org:
Also to services for creating bitcoin wallets, there are services for creating paper wallets for other cryptocurrencies. One such service is Walletgenerator. This service is located at: walletgenerator.net.
This service is similar in principle to bitcoin address generator bitaddress.org, because it was implemented on the basis of its code. Thus the functionality of Walletgenerator is simple even for a beginner. Unlike bitaddress.org, Walletgenerator allows you to skip the address generation process.

Today, Walletgenerator allows you to create a wallet for 197 cryptocurrencies. The list includes popular cryptocurrencies (Litecoin, Bitconnect, Dash, DigiByte) and less known ones. To do this, go down to the bottom of the main page and select the desired coin on the right. You can also use the drop-down list of cryptocurrencies on the top right side of the generator's main page.
Let's look at a simple way to create a paper Litecoin wallet
Through the service walletgenerator.net:
Go to walletgenerator.net.
Immediately start moving the mouse cursor to randomly generate a key or skip the generation process by clicking "Skip".
After the conducted actions, your Litecoin wallet will appear at the top, where the public address and its QR code will be shown on the left. The private key will be displayed on the right.
A little higher to the right of the private key there is a button "Print" for printing a paper Litecoin wallet.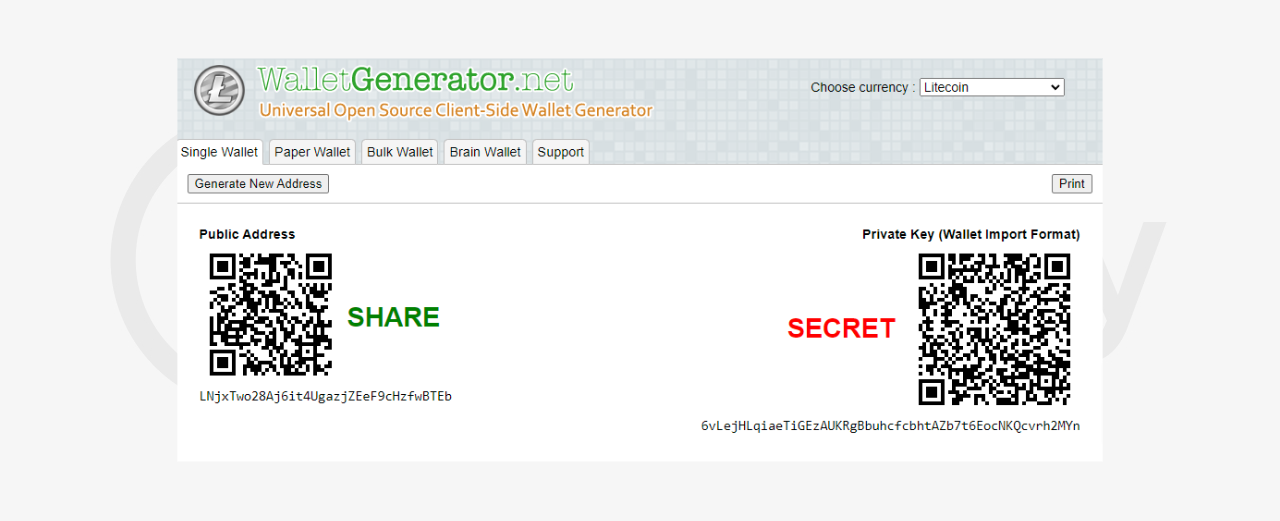 Clicking the "Paper Wallet" button at the top takes you to the section on creating a stylish paper wallet. There is also a "Print" button at the top right to print the paper wallet.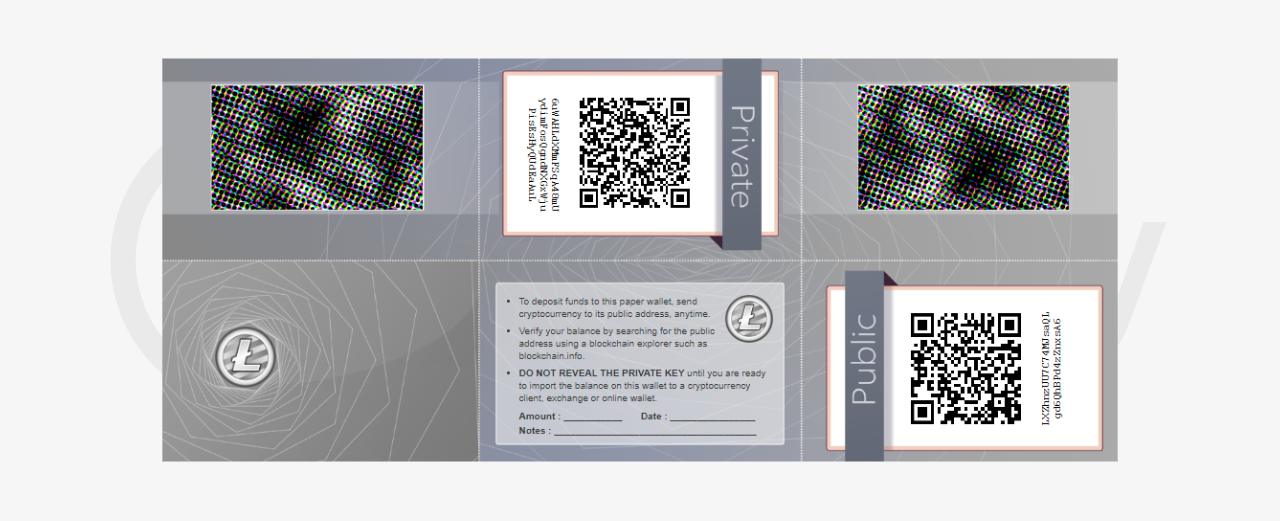 There are many services for creating paper wallets and have a similar working principle. But some services offer advanced features. For example, you can change the design of your paper wallet. Such services offer to create your own unique styles of paper wallet by adding a photo or picture. Perfect for gift giving!

Paper wallets are not suitable for frequent trading or transactions because you need to manually enter private keys. If you are an active cryptotrader, a "hot" wallet may be a better choice for quick access to your funds.
Sending funds from a paper wallet
When depositing funds into a paper wallet, you need to send them from a specified wallet such as Coinbase, Cropty, Exodus, or Trust wallet. If you want to send bitcoins from a paper wallet, you will need any wallet that supports the import feature. This can be a Trust Wallet, Blockchain.com, or others. These wallets have similar wallet import functionality.
Let's look at importing on the example of mobile wallet Trust Wallet:
Open the Trust Wallet app, go to "Settings" and click on the "Wallets" section at the top.
Now we will see our "Multi-Coin Wallet 1" and in the top right corner we will see the icon "+".
Click on the icon "+" and we have an import menu, where at the bottom we have to click on "I already have a wallet".
Now there is a menu with a list of coins at the bottom, but we need to click at the top on "Multi-Coin Wallet".
Now we see the last section "Import Multi-Coin Wallet" where we need to specify the name of the wallet in the top window "Name". In the bottom "Phrase" window we need to type in the secret phrase of your paper wallet.
After entering the passphrase, click on the "Import" button below, and then your wallet will be imported and will immediately appear in Trust Wallet.
But remember, as soon as you import a paper wallet private key into a software wallet, it is no longer a paper wallet and must be treated as a "hot" wallet.
Although paper wallets are protected from online hackers, they are still vulnerable to physical damage such as theft, fire, or water damage. So make sure you keep your paper wallet in a safe and secure place, and have plenty of backups so you don't lose access to your funds.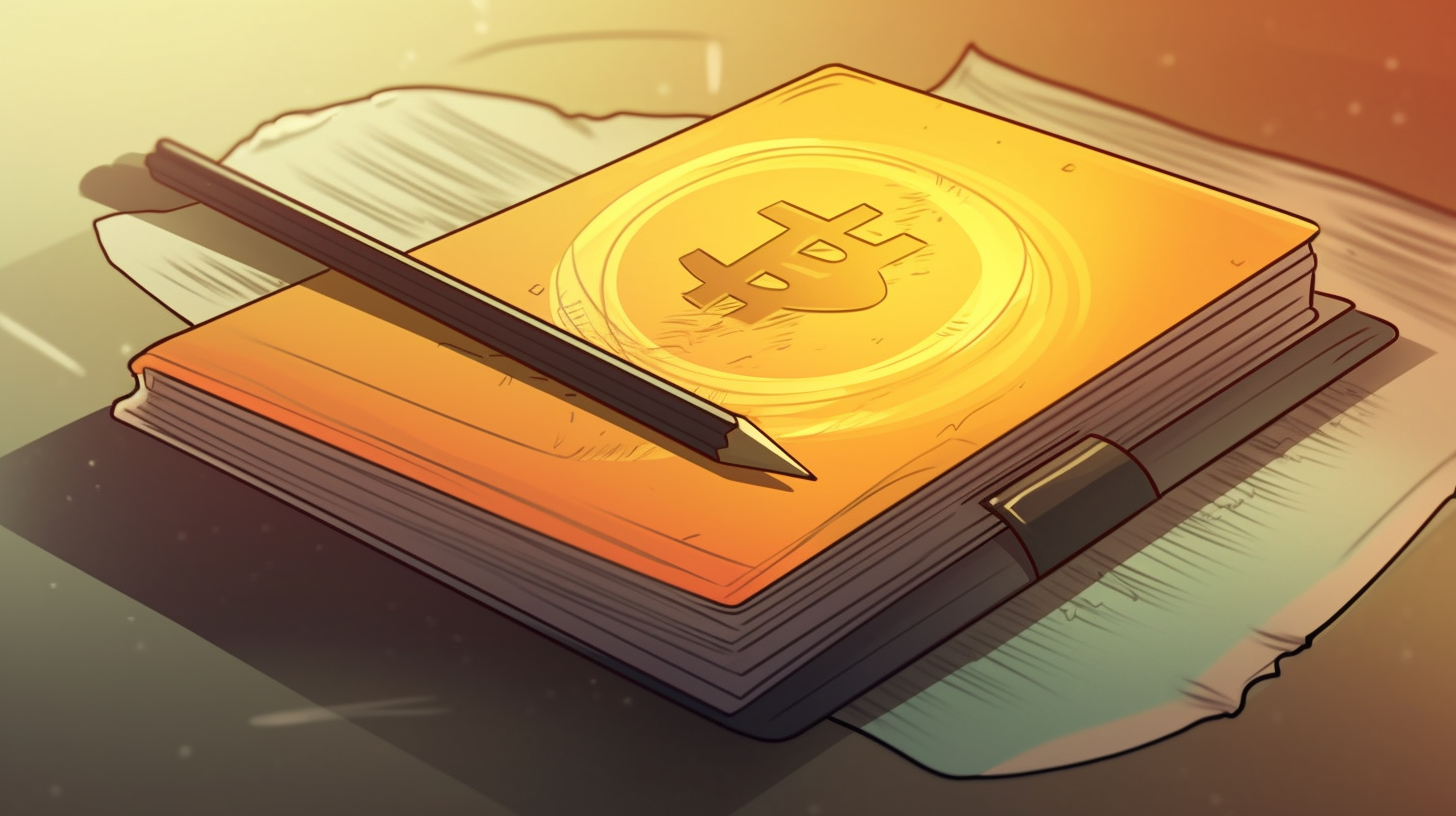 Are paper wallets better?
Here are some pros and cons of using paper wallets to store your cryptocurrencies:
Pros:
Paper wallets are very secure because they are not connected to the network, which means online hackers can't access them.
It's a cheap and easy way to store your cryptocurrencies for a long time.
You don't need to be a technical genius to do this. They are easy to create.
You can make more than one paper wallet so your funds are even more secure.
You have complete control over your personal keys and funds.
Paper wallets can be used as a gift.
Cons:
If you trade cryptocurrencies all the time, paper wallets may not be the best choice. They are not designed for quick trading.
Paper wallets are fragile and can be destroyed by fire, flooding, or theft. You need to store them in a safe place and make sure you have backups.
If you lose your paper wallet, your funds are gone forever.
If you decide to import your private key into a hardware wallet, it will no longer be considered a paper wallet and should be treated like a "hot" wallet.
Several ways to securely store a paper crypto wallet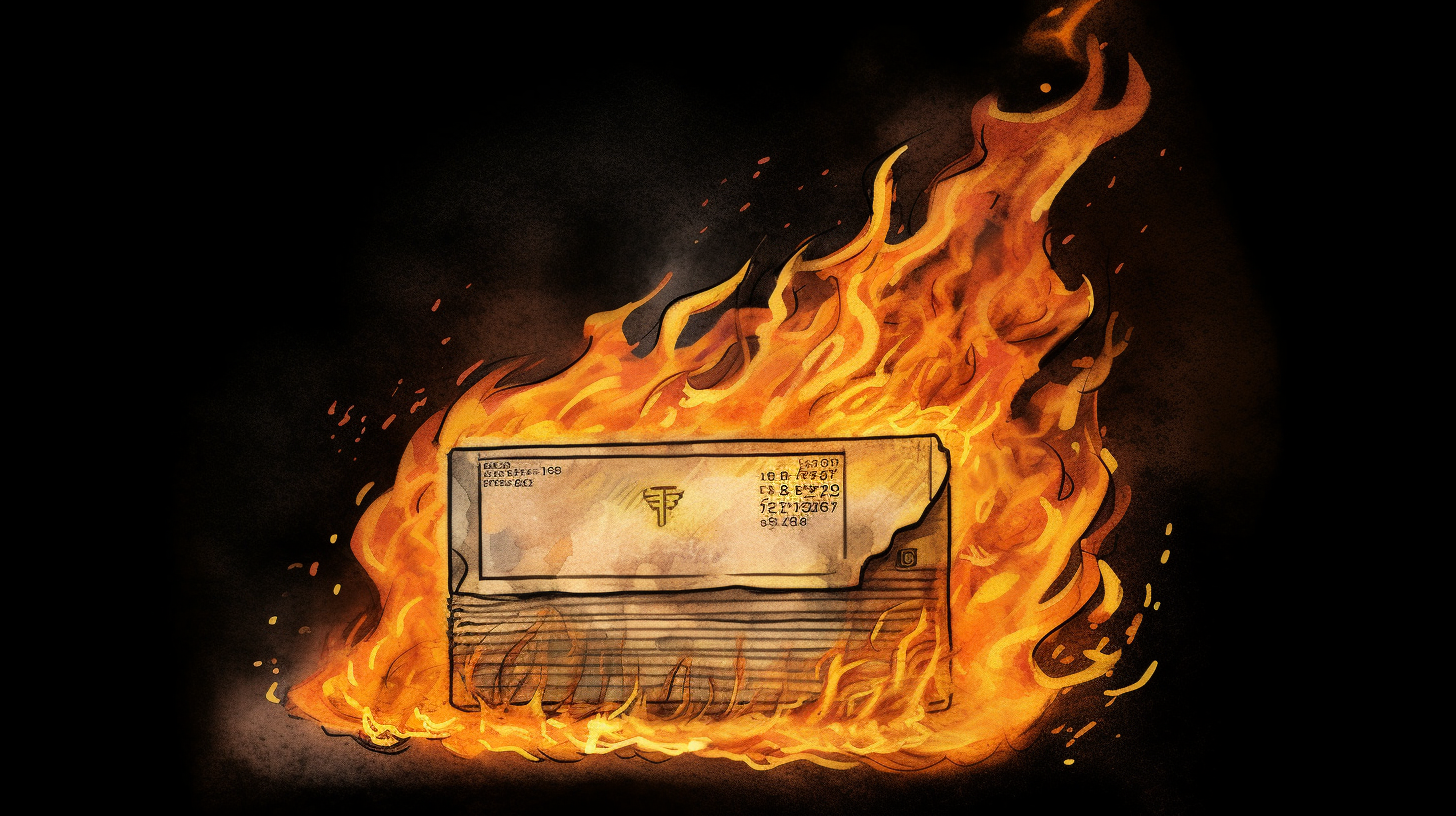 Laminate your paper wallet. This way will prolong its lifetime.
Keep your paper wallet secret from unauthorized people. For example, you can use a safe deposit box or safe deposit box.
Do not expose your paper wallet to sunlight. Exposure to sunlight may cause the paint and lettering to fade.
Do not expose the wallet to water.
Conclusion
Thus, paper wallets are an affordable and secure way to store cryptocurrency for a long time. They give you full control over your private keys and funds. You can create many paper wallets for extra security. But paper wallets are vulnerable to physical damage and are not suitable for frequent transactions. So make sure you weigh the pros and cons before deciding if a paper wallet is right for your needs.
We hope this guide was helpful to you! And remember, always keep your private key safe to protect your funds!
Paper crypto wallet FAQ
How do I check the balance and transaction history of a paper wallet?
To check the balance and transaction history of a paper wallet, you need to use the blockchain explorer. This is an online service that allows you to view transaction information and blockchain status. Enter a public key or wallet address into the search box to see the balance and transaction history associated with that wallet.
How often should I back up my paper wallet?
We recommend backing up your paper wallet as soon as you create it and every time you change your balance or address. It's also recommended to make new backups to reflect all recent transactions and changes.
What information does a paper wallet contain?
A paper wallet contains a private key and a public key. The private key is the basic element that allows you to sign transactions and have access to your cryptocurrency funds. The public key is used to receive funds and check balances.
Can I create a paper wallet for different cryptocurrencies?
Yes, you can create paper wallets for different cryptocurrencies. Each cryptocurrency has its own unique private and public keys. When creating a wallet, you need to generate the appropriate keys for the cryptocurrency you plan to store in the wallet.
How long can a paper wallet be used?
A paper wallet can be used, as long as the keys on it remain readable and secure. It is important to keep your paper wallet safe from physical damage, loss, or theft. It is also recommended that you back up your keys periodically and update your wallet as needed.
Today's trending