So, you've joined the crypto world and have made your benchmark there! You've earned a lot of money and want to protect it, so it's likely that you're searching for ways to transfer or withdraw funds from your crypto wallet.
The information available online might be thorough, but it can also be overwhelming and confusing. We've included all the professional knowledge you need in this post to transfer your funds from a cryptocurrency wallet to a fiat wallet.
Users may store money and conduct transactions using cryptocurrency wallets, but utilizing a fiat wallet is significantly simpler and makes buying and selling cryptocurrencies easy.
How Can You Transfer from Your Crypto Wallet to Fiat Wallet?
You can use different cryptocurrency exchange platforms for this purpose. Crypto.com is one of the most trustworthy platforms, and it is a very popular one.
It has been around since 2016 and has built its credibility over the years. This platform provides more than 90 cryptocurrency options for U.S. traders and more than 60 fiat currencies. Crypto.com is easily accessible to people in over 80 countries.
The platform can feel overwhelming at first, but it is a great choice for people looking for safety and security.
To transfer your money from crypto.com, here are a few easy steps that you need to follow:
1. The first thing you have to do is browse through the home screen on your mobile, and look for the Crypto.com application and launch it.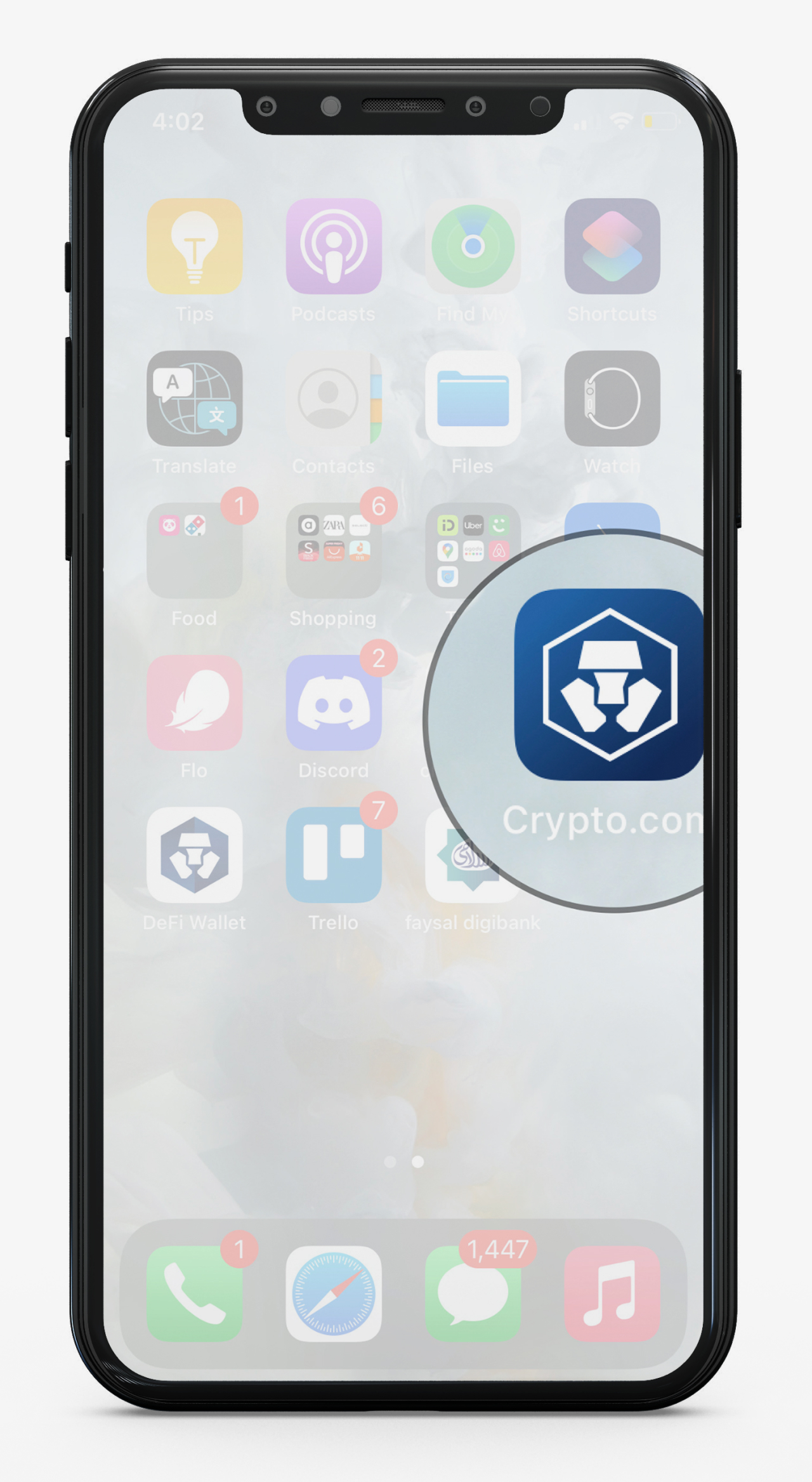 2. If you haven't already linked your bank account to crypto.com, link a preferred bank account. If you've already linked your account, simply click the transfer option.
3. Once the application has opened up, you will be taken to the home screen of the Crypto.com app. From there, select the withdraw option to proceed with transferring crypto to fiat.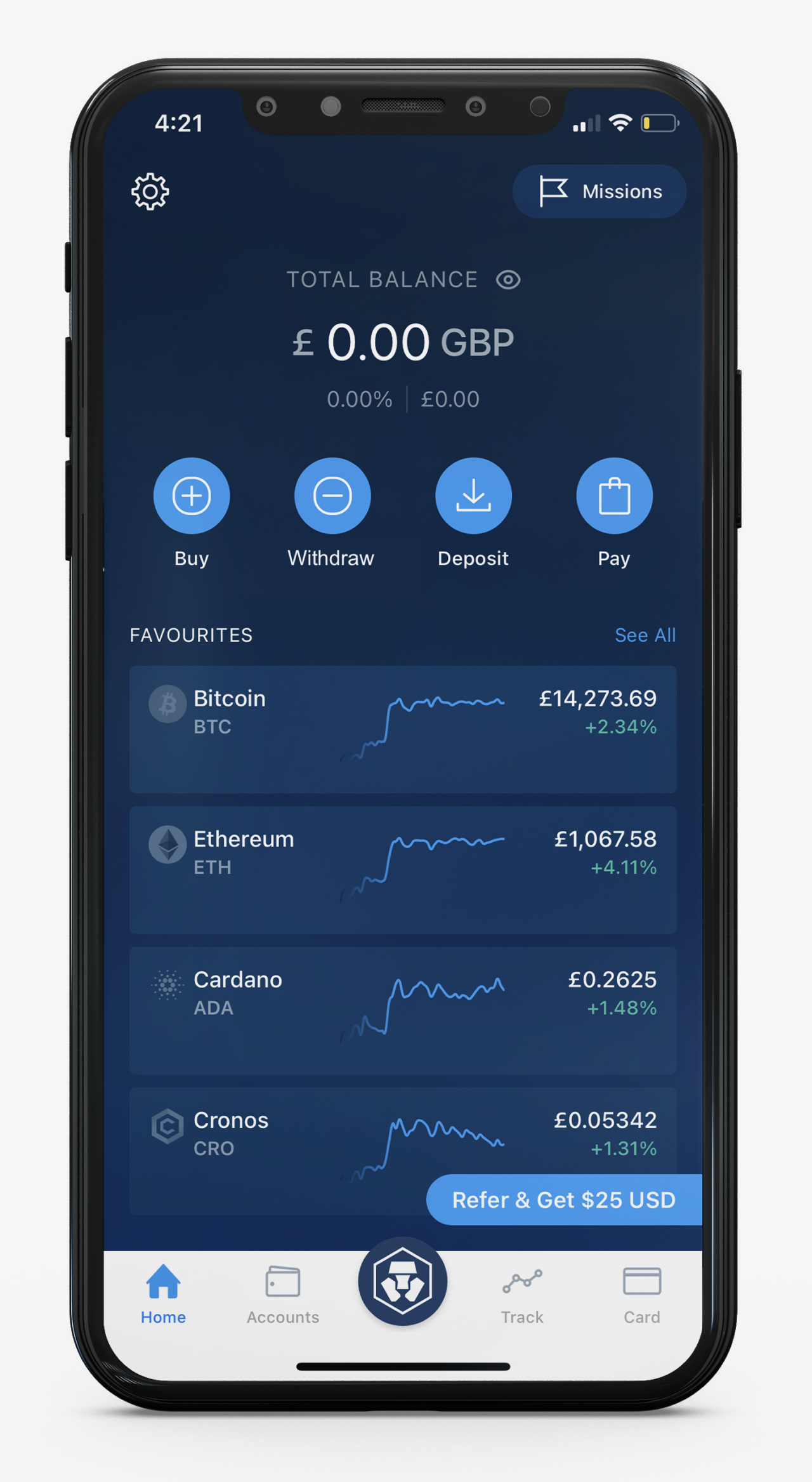 4. Upon clicking the withdraw option, you will further be provided with two options, "Fiat" and "Crypto." Click on the Fiat option saying, "Withdraw Fiat to your bank account."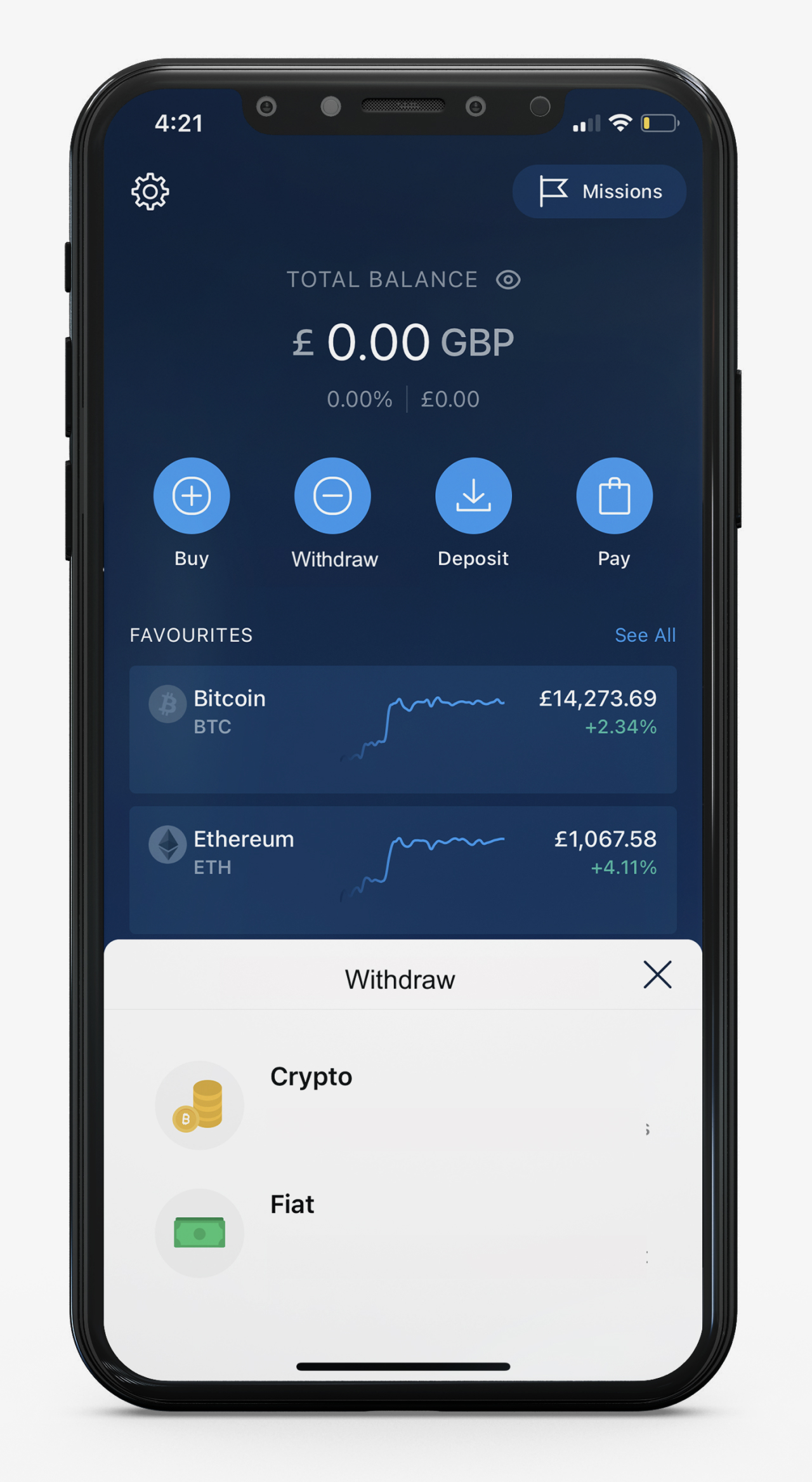 5. After you click fiat, you will be presented with a list of currencies, so select your preferred currency from here. Once you have done that, enter the amount you would like to withdraw.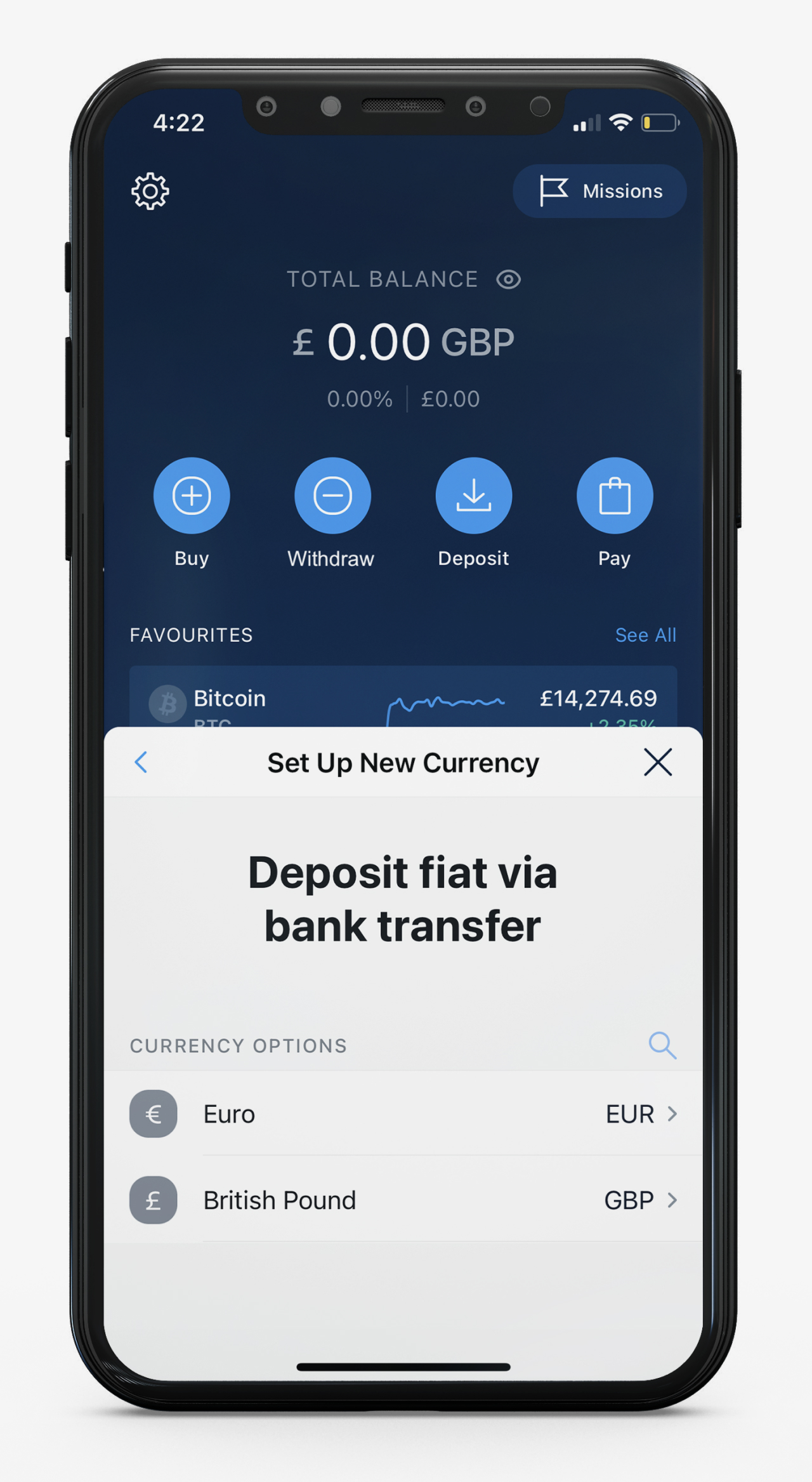 6. Following entering the desired withdrawal amount, click on "Withdraw."
7. When you click the "Withdraw" button, you will now see a confirmation screen with the amount you have withdrawn. In addition, it displays the potential fees, processing time, recipient, and final withdrawal amount.
However, you need to remember that there are some limitations on the amount you can withdraw each month before proceeding. You can withdraw approximately $50,000 each month. Also, you can't take out less than $100. You will be notified if you attempt to do so.
What is a Fiat Wallet?
A fiat wallet may be used to store, receive, and transmit fiat cash digitally. The sole difference between a Fiat wallet and an online bank account is that it keeps fiat money.
As a more efficient way of purchasing and selling digital assets, most cryptocurrency exchanges provide fiat wallets alongside crypto wallets. By utilizing a fiat wallet for depositing fiat cash on an exchange, consumers may avoid the delays associated with bank transactions.
Moreover, fiat wallets are widespread fintech products that need e-money licenses to function. Typically, customers who save their fiat currency in these wallets may earn interest or get other incentives.
Government-issued currencies, such as the U.S. dollar, the Euro, the British pound, and other major world currencies, are known as "fiat currencies." Unique to a nation or area, fiat currencies are managed by the central bank.
Why Should You Opt To Use a Fiat Wallet?
Liquidity is the primary reason why individuals utilize fiat wallets. Without a fiat wallet, conducting a bank transaction often takes several business days. This is a danger for the user if they want to acquire or sell cryptocurrencies during price fluctuations swiftly or if they want their portfolio to remain secure during periods of volatility.
If a person does not have a fiat wallet and wants to purchase cryptocurrencies during an extreme price decrease, he must wait three business days for the funds to be credited into his account. This may not be a significant issue under normal conditions. Still, during periods of severe price fluctuations, one may miss the opportunity to purchase cryptocurrency at cheap rates and benefit from it.
In the cryptocurrency market, speed equates to faster transactions, which equates to money. If you want to achieve such substantial gains, you must act quickly. In contrast, if the transactions are slow and cumbersome, you may miss out on a good opportunity to earn income.
Key Takeaways!
While many believe that the process of converting crypto from their crypto wallet into funds in their fiat wallet is a complicated task – it can become relatively easy if you follow the method explained above.
Individuals who are looking to transfer from their crypto wallet to their fiat wallet can make use of any exchange platform, however, many prefer to use Crypto.com, because guess what?! There are absolutely no fees that will be charged on the funds that you transfer. There are numerous transfer methods which you can use, such as top-ups, cards, as well as the withdraw method. We suggest the withdraw method because then you can quickly and efficiently make transfers from your crypto wallet to the fiat wallet!
---
FAQs
Is it safe to use fiat wallets?
A fiat wallet is safe to use generally. However, to protect your digital assets, you should up your security game by taking measures like using strong passwords, two-factor authentication, and encryption.
What are the pros and cons of using a fiat wallet?
Fiat wallets provide many advantages to their users. However, like any other platform, it has some drawbacks as well. Pros include scarcity, flexibility, convenience, and lesser cost as compared to other platforms.
The disadvantage of using a Fiat wallet is that Fiat wallets are regulated by government organizations which defies the whole philosophy of the cryptocurrency market.
Can I transfer crypto to fiat?
Yes, you can transfer crypto to fiat. What you will need to do is to make use of the withdrawing method and send your crypto into the fiat wallet of your choice.
Is fiat wallet the same as crypto wallet?
No, the fiat wallet is not exactly the same as a crypto wallet. While both are quite similar, the key difference between the two is that a crypto wallet holds cryptocurrencies, while a fiat wallet holds funds in the form of fiat cash.
How do I withdraw from crypto as fiat?
Go onto your crypto wallet application. Over there, you will see an option to withdraw. Click on the withdraw option and then select withdrawing as a fiat. This way, you will be able to withdraw from crypto as fiat.
How do I put money in my fiat wallet?
In order to put money into your fiat wallet, you can link your crypto wallet and fiat wallet. This way, you can make withdraws directly into your fiat wallet.
Can I sell crypto into my fiat wallet?
Yes, individuals who use numerous currency exchange platforms to transfer their crypto to fiat and then eventually withdraw it into their bank account if they would like to. Moreover, individuals can also top-up their fiat using their crypto wallet card. For this one will need to go to the card page, click on the top up option, following that select the fiat option, and then last but not the least – enter the amount you would like to sell.