Bitcoin Wallet – All You Need to Know
Bitcoin wallets store your public wallet address and information about private keys. Learn everything you need to know before investing in a Bitcoin wallet.
In this article you will know:
Ever since the introduction of cryptocurrency, Bitcoin (BTC) has been one of the most popular digital coins and blockchains. Currently, the Bitcoin market value is estimated at $447 billion, making it a highly valued asset and a sound investment. However, before you start buying, selling, and trading Bitcoin, you need to own a digital currency wallet.
There are a total of 82 cryptocurrency wallets, each supporting different cryptocurrencies. Unfortunately, not all of them offer the same level of services. That is why you must find the best bitcoin wallet to store your digital savings.
What Is a Bitcoin Wallet?
A Bitcoin wallet is a hardware device or software program that stores your cryptocurrency keys instead of holding actual Bitcoins. You can access it by adding your username and password to conduct outgoing transactions. The wallet generates and saves different addresses, which are used for sending and receiving Bitcoin, and other digital coins.
This wallet saves cryptographic information, which is later used to gain access to Bitcoins and conduct transactions. In short, your digital coin wallet does not actually hold your coins. Instead, it stores the private key that authorizes the transfer of coins from your wallet to another person's wallet.
How Does Bitcoin Wallet Work?
A digital wallet for cryptocurrency generates and stores two cryptographic keys for sending and receiving Bitcoins. One key is public, and the second one is private. You are supposed to share the public key to send and receive transactions. However, you should be the only one to know the private key because other people can use it to make transactions on your behalf.
That is why your bitcoin wallet is protected by a username and a strong password. You can also set up a 12 to 24 words recovery phrase to access your wallet. This phrase will help you access your crypto holdings if you forget your password or lose your wallet.
What is a Bitcoin Receiving Address?
Receiving address, also known as a public key, is a unique Bitcoin address. Each crypto wallet has a different receiving address for transferring a crypto coin. For example, your Bitcoin receiving address will not be identical to Ethereum receiving address.
Once your wallet is set up with a blockchain, it automatically generates the public key. This key has an alphanumeric format and always starts with 1 or 3. You can share it with the person you're transferring to inform them about the transaction.
How to Create a Bitcoin Wallet?
Hot Wallets:
Visit the App store or Google Play store
Search your preferred Bitcoin wallet provider
Download the app
Open the app and set a 12-24 words recovery phrase
Set a strong password
Go to "Coins" and add Bitcoin to the wallet
Cold Wallets:
Select a hardware wallet provider
Visit a store or purchase the selected Bitcoin wallet online
Connect it to a computer device
Install the required software from the company's official website
Set up your account and password
Create a 12-24 words recovery phrase
Transfer Bitcoin to the wallet
How to Send and Receive Bitcoin Through A BTC Wallet?
Follow these steps to send Bitcoin from your BTC wallet:
Log into your Bitcoin Wallet
Press the "Send" option located on Home Screen
Copy the recipient's wallet address and paste it into the required field
Select the crypto wallet type (make sure to choose a BTC wallet)
Enter the transfer amount
Double-check the transaction details and press "Send"
To receive Bitcoin on your BTC wallet, you have to:
Open your BTC wallet and click on the "Receive" option on your Home Screen
Click on the wallet you want to receive Bitcoins in (If you have multiple BTC wallets)
Copy the generated address and share this with the sender
Once the transaction is processed by the sender, it will soon reflect in your account
Types of Bitcoin Wallets
You can choose various types of Bitcoin wallets, depending on your preference.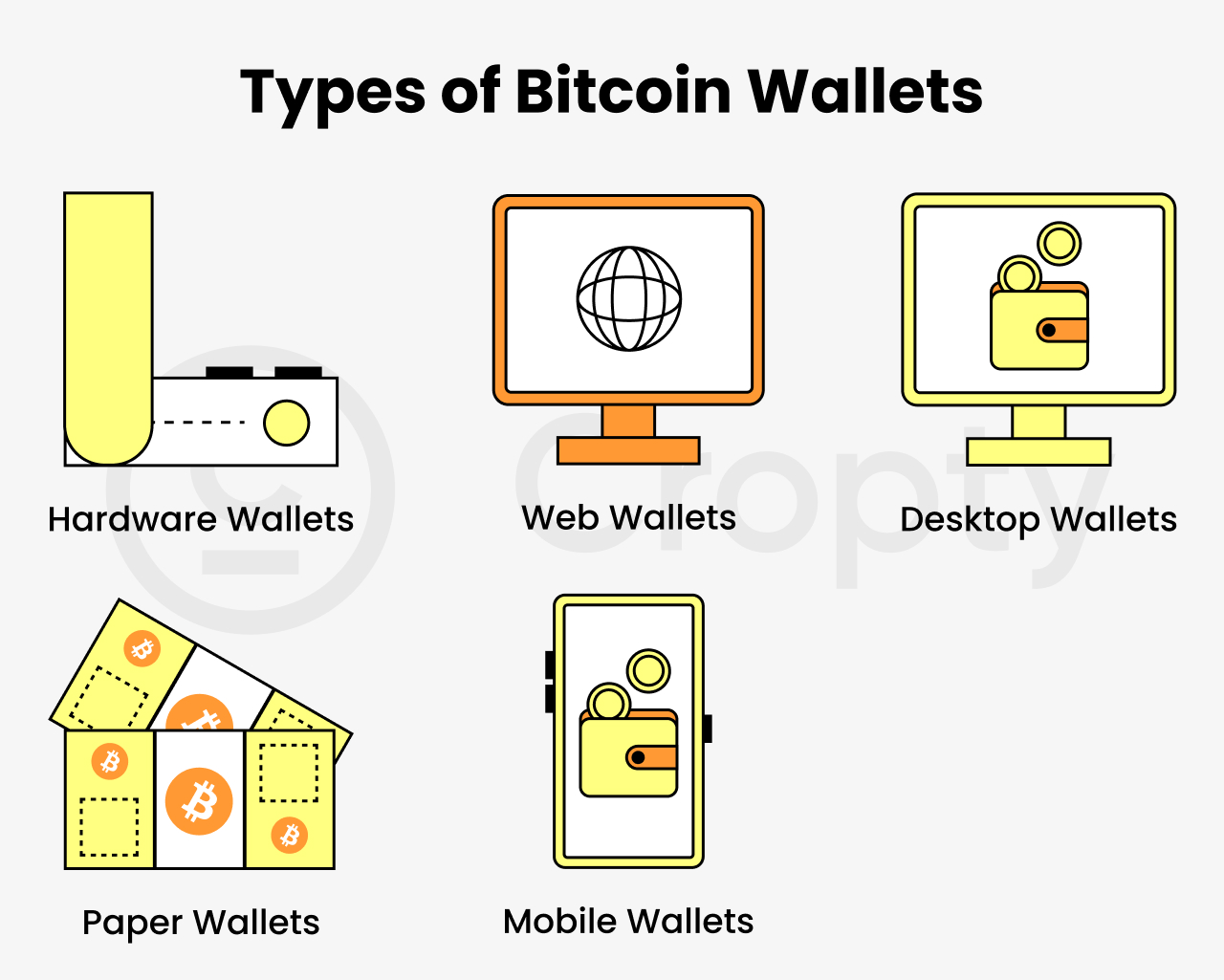 Mobile BTC Wallets
Mobile BTC wallets, also called software program wallets, are installed on mobile phones. These wallets are downloaded through the app store and allow you to interact with your crypto holdings from your phone. Bitcoin wallet (mobile-based) also have near-field communication (NFC) system. Due to this feature, you only have to tap your phone against the terminal to pay through BTC.
These wallets use simplified payment verification technology to interact with small subsets of the blockchain. Therefore, they need trusted Bitcoin nodes to ensure the provided information is correct. One drawback of software wallets is that they are vulnerable to malware and hacking. If your mobile device is compromised, hackers can access your wallet and steal your holdings (especially if you don't use two-factor authentication).
Pros
Allows on-the-go transactions
Convenient to use
QR scan feature
Cons
High risk of malware and virus
Risk of losing assets after mobile theft
Not suitable for storing a large amount of funds
Web Wallets
Web wallets or exchange wallets use an online third-party server to store your private keys. Depending on your service provider, you can connect your BTC wallet to a mobile device to replicate your sending and receiving address. Similar to mobile wallets, web wallets also have a high hacking and malware infection rate.
Pros
Quick registration and account setup
Decentralized option allows anonymity
Easy-to-use design
Cons
Least secure wallet
High risk of virus
Desktop Wallets
Desktop wallets are downloaded on computer and laptop devices. After installation, the BTC wallet stores the private keys on your hard drive or solid-state drive (SSD). These wallets are perfect for small amounts of Bitcoin transfers.
Compared to web and mobile wallets, desktop wallets are the most secure option for storing your BTC holdings. This is because they do not rely on third parties for data storage. There is still a significant risk of hacking, as these wallets are connected to the internet.
Pros
Reliable and safe
Supports trading from a computer
Private keys are not stored on a third-party server
Cons
Does not support on-the-go transactions
Need to create regular backups to avoid losing Bitcoins
Hardware Wallets
A hardware BTC wallet is a physical device that securely stores your private keys. You can connect this wallet through Bluetooth or a USB port. It is considered the most secure crypto wallet because of its immunity to computer viruses. Moreover, some hardware wallets even have an additional security layer to verify and display private keys.
Pros
Safest Bitcoin wallet
Perfect for storing a large amount of Bitcoins
No risk of private key exposure
Immune to computer and online viruses
Two-factor authentication
Cons
Expensive to buy
Not suitable for on-the-go transactions
Difficult to use for beginners
Paper Wallets
As the name suggests, a paper wallet is a physical document containing your BTC private and public key. Most people store this information on a paper wallet in the form of QR-codes to quickly scan them instead of typing out the numerical.
A paper wallet is 100% free of malware and virus risks, but it still has some drawbacks. For example, you can misplace the paper, or the paper can obtain extreme damage, making it difficult to access the information.
Pros
No risk of hacking
Supports QR scanning
Do not use third-party servers
Cons
Not suitable for tech-savvy investors
Difficult to use for daily transactions
Highly susceptible to damage
High risk of loss and misplacement
Security of Bitcoin Wallets
An average Bitcoin wallet has these security risks:
Malicious Software: It can scan your mobile or hard drive to steal private keys.
Trojan: It encrypts your hard drive files, and hackers will demand ransom to decrypt your wallet.
Exit Scam: Promoters of cryptocurrency vanish with the investors' money once the transfer is completed.
Loss of Electronic Device: If the laptop or phone is stolen, unauthorized users can access your wallets.
You can secure your BTC wallet by following these precautions: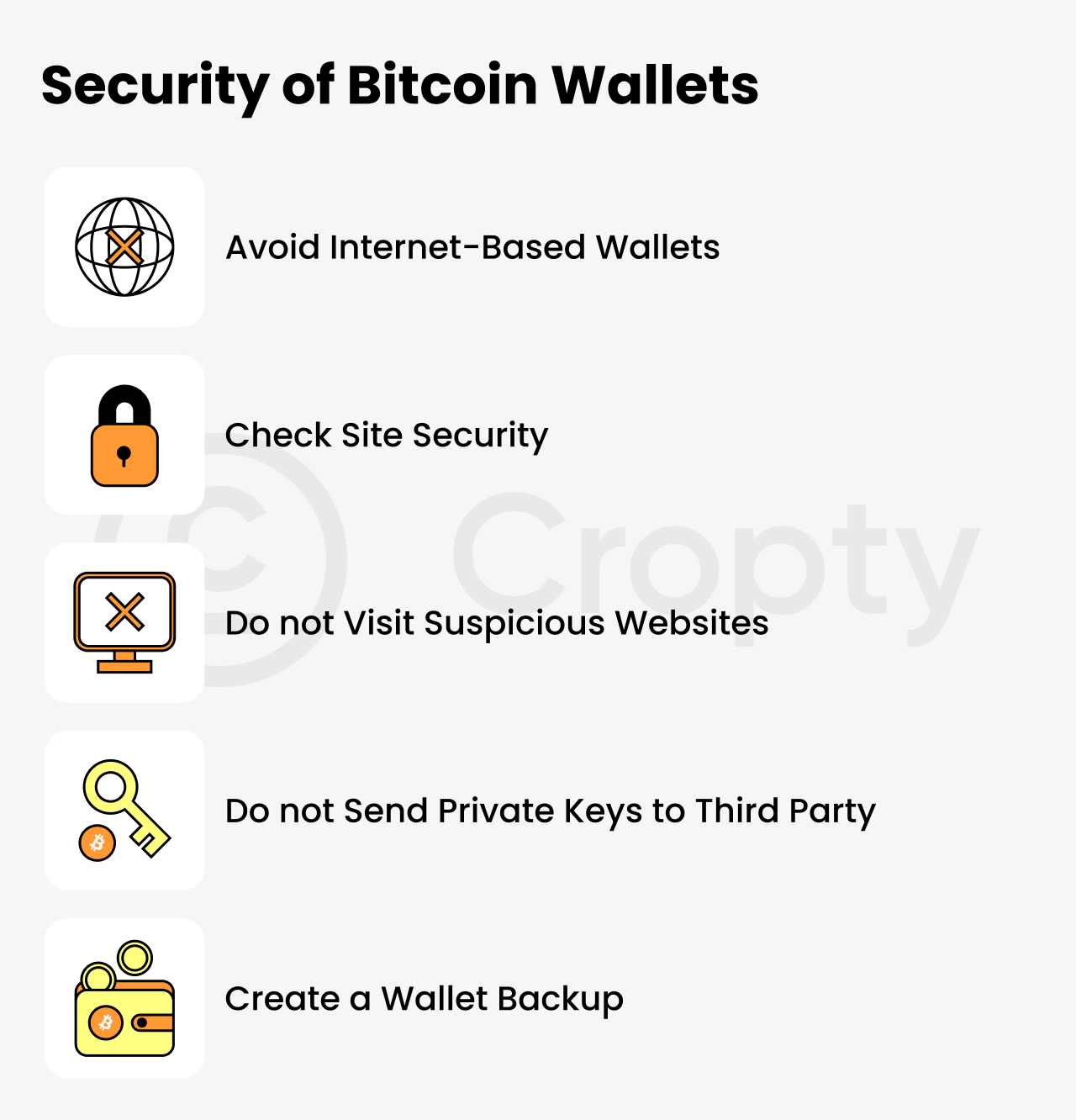 Avoid using internet-based Bitcoin wallets.
Double-check each email before opening a link, and always check site security.
Do not visit sketchy and unknown websites.
Do not send Bitcoins or your private keys to any third party.
Create a wallet backup through recovery seed to always have access to your wallet, even if your device is stolen.
List of Best Bitcoin Wallets
Wondering which wallet is best for cryptocurrency holdings? Let's find out!
| | | | | | |
| --- | --- | --- | --- | --- | --- |
| Wallet | Type | Price | Transaction Fee | Hardware Compatible | Mobile App |
| Bitcoin.com | Software | Free | 0.000044 BTC | No | Yes |
| Crypto.com | Software and Hardware | Free | Up to 0.4% (maker and taker fee) | Yes | Yes |
| Ledger | Hardware | $228 | $5 per transaction | Yes | Yes |
| Exodus | Software | Free | None | Yes | Yes |
| Trezor | Hardware | $60 to $219 | None | Yes | Yes |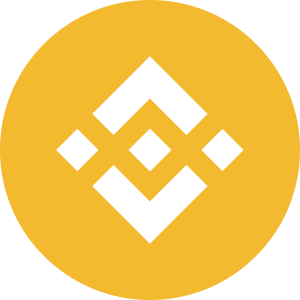 Bitcoin.com
Bitcoin.com is the best multi-cryptocurrency wallet that allows you to manage your crypto coins from a mobile device. It supports the purchase of various cryptocurrencies through credit cards and bank account transfers. With this crypto wallet, you can increase the security of your holdings by trading them into USD stablecoins.
Pros
Easy Bitcoin wallet interface
Easy to navigate
Supports multiple cryptocurrencies
Connected with all major crypto platforms
Free Bitcoin wallet download
Cons
High transaction fee
Fewer security features
Customer Reviews
The app has issues during manual and automated address submission.
The platform lacks chat customer help.
The wallet has high transaction rates.
It is difficult to submit verification documents during sign-up.
The unsubscribe button does not work.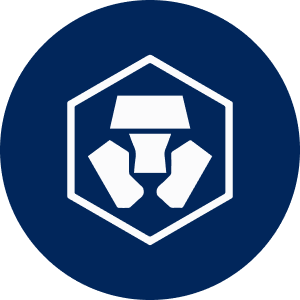 Crypto.com
Crypto.com provides the best software crypto wallet, physical (cold) wallet, and non-custodial (DeFi) wallet. You can store your public and private keys and transfer crypto coins through the blockchain. Crypto.com also offers insurance coverage and verified proof of reserves.
Pros
Support a vast amount of cryptocurrencies
Transparent fee structure
Fee discounts available
A supportive ecosystem for cryptocurrency products
Cons
Poor customer support
Complex fee discount structure
Customer Reviews
Poor customer support service
Account verification issues
Poor metaverse support
Automated unauthorized transactions
Withdrawal problems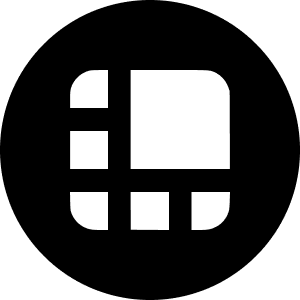 Ledger
Ledger is a provider of the best hard wallet for crypto coins. These USB storage devices allow you to safely store your receiving and sending addresses offline, making it difficult for hackers to infiltrate your account. Each hardware wallet has a 24-word recovery phrase, so you can access your coins even after misplacing your physical wallet.
Pros
Native crypto staking
NFT management
Mobile app and Bluetooth compatibility
Crypto education library
Cons
Limited internal memory
Software is not completely open source
Customer Reviews
Slow customer team response
Allow ledger replacement (under specific conditions)
Connection errors
No order confirmation emails provided to some users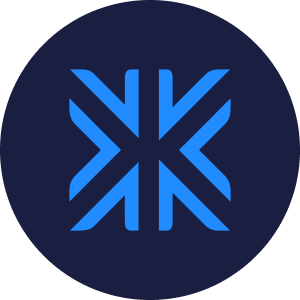 Exodus
Exodus is a self-custody mobile BTC wallet that only charges fees during Bitcoin transfers. With Exodus, you do not have to pay to receive assets. It is the best hard wallet for crypto investors due to its user-friendly features. Exodus also provides a 12-word recovery phrase to offer you total control of your crypto funds.
Pros
Easy setup
Good customer service
Supports staking
Cons
No two-factor authentication option
Does not support crypto-to-fiat conversion
Does not support custom fees for altcoins
Customer Reviews
Unreliable customer support
Safe wallet service
Easy to use for beginners
Does not support the deposit of fiat directly from bank account

Trezor
Trezor offers some of the top crypto wallets, as it creates the most secure and resilient BTC hardware wallets. This wallet is not connected with the internet to provide access to private and public keys. So, you can use Trezor to keep your crypto assets protected at all times.
Pros
Multiple cryptocurrencies supported
High security
Good wallet recovery system
Cons
High price
Difficult to navigate interface
Customer Reviews
Good customer support team
Safe and easy-to-use hardware wallets
Late order delivery
Limited coin support
What Is the Best Way to Store Bitcoin?
When shopping for a Bitcoin wallet, multiple options can become overwhelming. However, the best crypto wallet depends on your budget and what features you want to avail of. For example, you should buy a hardware wallet if you want maximum security for your BTC.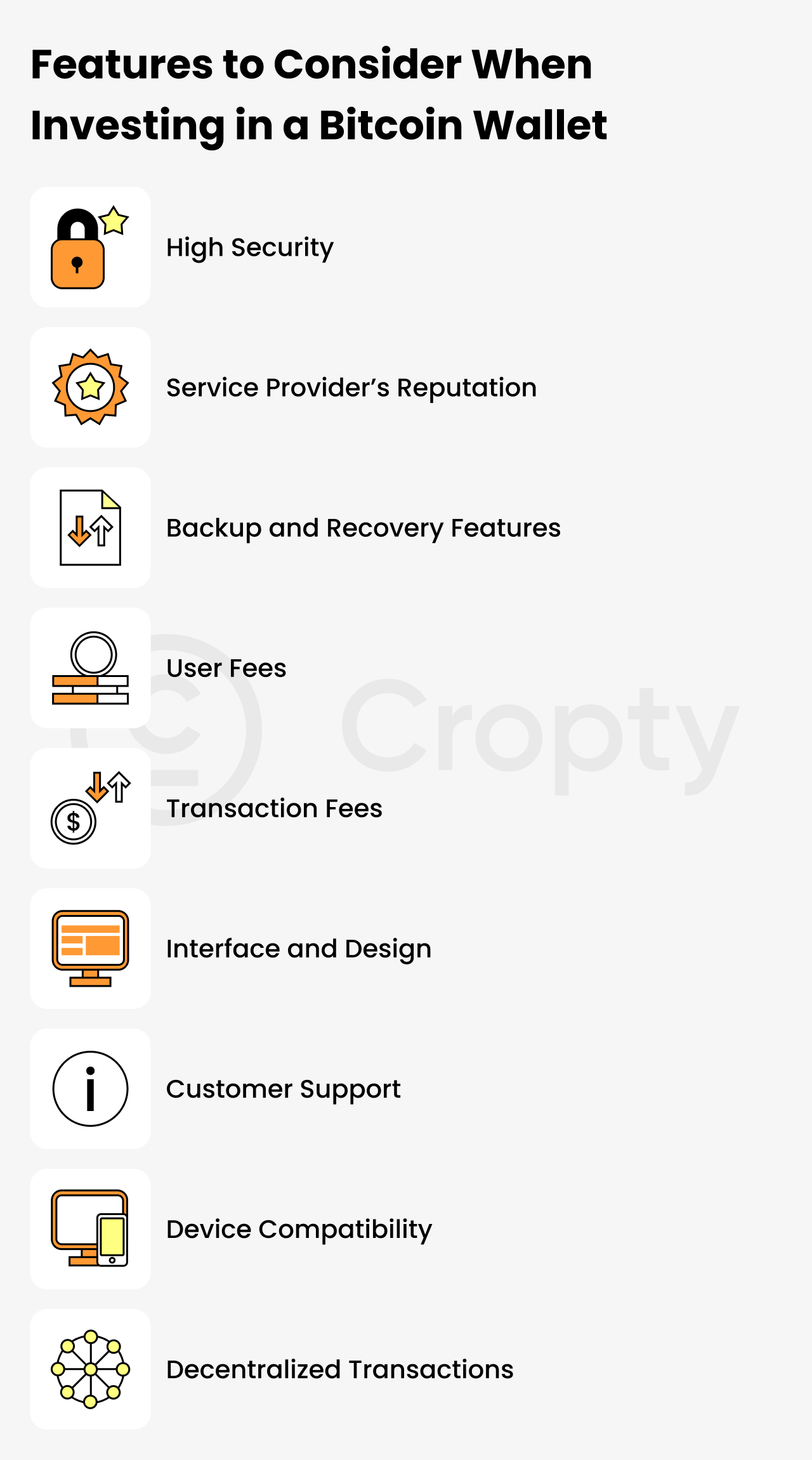 Wrapping Up
The Bitcoin wallet is a physical or virtual place to store your BTC receiving and sending addresses. You can use different types of wallets to store this confidential information, such as mobile wallets, hardware wallets, web wallets, desktop wallets, and paper wallets. Your decision should be based on your budget and the amount of security you want.
While comparing your options, always go for the best crypto wallet service provider, such as Crypto.com, Bitcoin.com, Ledger, Exodus, and Trezor. You can check out each option and choose one that best fits your needs.
---
FAQs
Which Bitcoin wallet is the best?
The best Bitcoin wallet providers in 2023 are, Crypto.com, Bitcoin.com, Ledger, Exodus, and Trezor.
How do I get a Bitcoin wallet?
To get a Bitcoin wallet, you must choose a crypto wallet provider. If you are using a mobile wallet, visit the app store or iOS store to download the crypto wallet app. Otherwise, buy a hardware wallet from an online or physical store. Next, set up your account and security features. Add Bitcoin to your wallet and start trading, buying, or selling.
Can I get a Bitcoin wallet for free?
Software Bitcoin wallets are free to download and use. However, the majority will charge you a transaction fee.
What is the simplest Bitcoin wallet?
Exodus is the best choice for beginners due to its simple and user-friendly features. This wallet also offers high security while supporting cross-platform transactions. It even has quick responding chat services to timely resolve customer issues.
How much does a Bitcoin wallet cost?
A hardware Bitcoin wallet costs up to $200 or more, depending on where and who you are buying it from. You can use a BTC wallet for free, but some may charge you a fee to complete a transaction.
Today's trending