If you are new to the world of cryptocurrency, you may have heard the term "pump and dump" but not be entirely sure what it means. In this blog post, we will explain what a pump and dump is in the cryptocurrency world and give you some tips on how to identify the best signals for these events.
List of Pump Signal Groups on Telegram, Twitter, and Discord
When it comes to finding the best crypto pump and dump signals, there are a few different places that you can look. One of the best places to find them is on Telegram, Twitter, and Discord.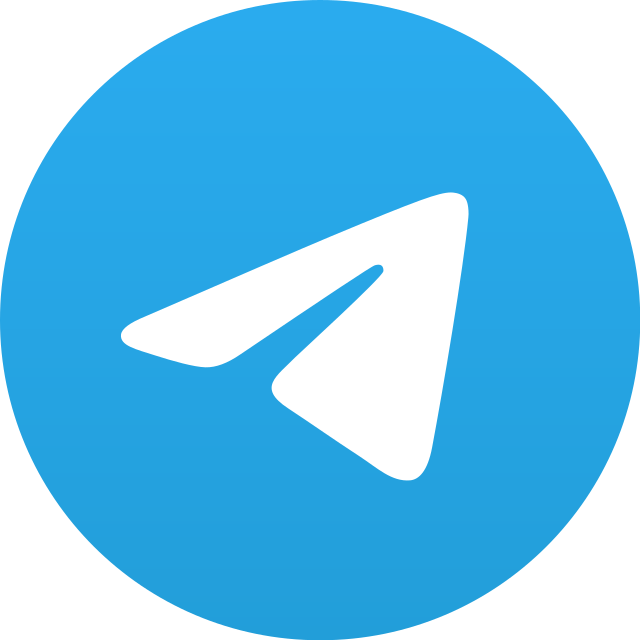 Telegram
Telegram is a messaging app that has become popular among crypto traders. It's a great place to find signals because there are many active groups where people share information.
1. Big Pump Signal
One of the most prominent pump and dump operations currently active is Big Pump Signal. It boasts a whopping 70,000+ Telegram members and up to 200,000+ Discord users. They are in charge of coordinating the cryptocurrency market on the Binance exchange.
You don't have to worry about a joining fee because this is yet another free community. Affiliates in the group are rewarded for bringing in new subscribers through a special program.
You can find out about upcoming pumps before members who haven't referred anyone to the group if you join the affiliate program. The success of this organization is due to the large number of subscribers who listen to pump calls and take part in the action once it has begun.
2. The Mega Pumps Group
Binance's Mega Pump group handles pump management. The Telegram channel has more than 100,000 members, so it's a sizable community. The large membership allows the group to quickly gain volume when the pumps are turned on.
As a result of being able to access all of their content for free, the community has grown to become one of the most well-known and respected. Those who join this community will have access to a wealth of resources for improving their trading skills. It's also worth noting that there is a community forum for members to ask each other about trading-related issues and share their own solutions.
3. Big Pump Group New
The Big Pump group is yet another pump-and-dump operation active on the cryptocurrency exchanges Binance and Kucoin. Akin to Big Pump Signal, this organization also makes use of an affiliate program.
Members who have successfully recruited new members to the group are often given special access, such as being updated ahead of the general membership. There are currently over 30,000 active members and the number is steadily rising.
4. Big Pump Group
The two largest and most well-known cryptocurrency exchanges that Big Pump supports are Kucoin.com and Binance.com. They are notorious for the huge pumps they use, which can cause significant cost increases. With Big Pump's affiliate program, you can earn money by referring new users. One of the most popular on social media, the group has attracted tens of thousands of followers.
5. CryptoWolf Group
Many cryptocurrency traders who are interested in participating in pump-and-dump strategies have joined the CryptoWolf group. These individuals are dedicated to pumping low-cap coins, or those with a smaller market cap and greater exposure to price swings. CryptoWolf gives its users the best chance to profit from cryptocurrency trading by employing state-of-the-art TA indicators.
6. Crypto Trade Elite
With over 50 000 free members and over 3000 VIP members, Crypto Trade Elite is the No. 1 Pump Group on Telegram for the highest trading volume thanks to the 43 registered whales.
7. Binance Crypto Pumps
One of the best cryptocurrency pump groups is Binance Crypto Pumps. It offers significant pumps on Binance.com Hotbit and Kucoin.com 2x–10x profits and makes sure there are no pre-pumps like other groups.
8. Pump and Dump-Signals
Although it is a small group it provides the best trading signals for cryptos and tokens. Many traders claimed that they made huge profits using their signals.
9. Crypto Pump Island
With over 130,000 members it is one of the biggest crypto pump signal groups on telegram. They operate on Binance as a cryptocurrency pump channel and share binance trading signals.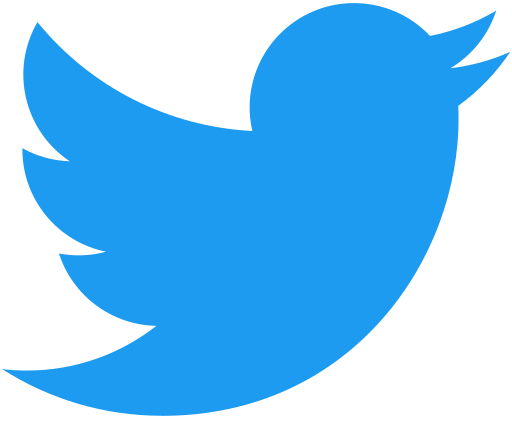 Twitter
Twitter is another good place to find signals. There are many accounts that share pump and dump signals, so it's just a matter of following the right ones. Here is the best channels on Twitter:
AltcoinpumpClub
The Altcoin Pump and Dump Group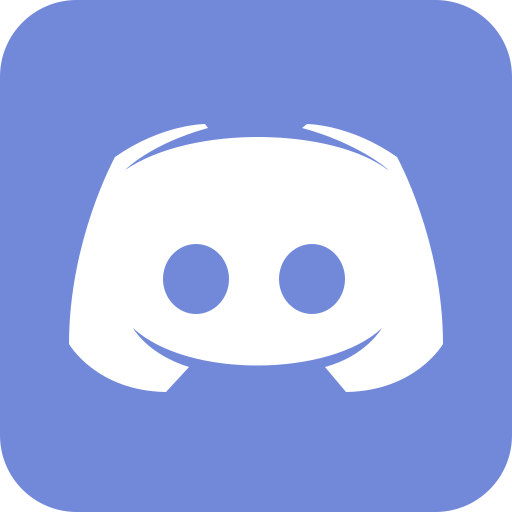 Discord
Discord is another platform that's popular among crypto traders. It's similar to Telegram because there are many active groups where people share information:
Crypto Community Pump Group
Money Makers
PumpBoats
El Chapo Crypto Pumps
Pumpyra
Rocket Stocks
Crypto Gods
HonestPumps
Bitcoin Whales Signals
Ender Trade
So, those are three great places to find pump and dump signals. Just remember to do your own research before trading any altcoins!
What is a Crypto Pump and Dump Scheme?
A cryptocurrency pump-and-dump plan is a dishonest investment technique that involves increasing an asset's price artificially by false and deceptive positive remarks in order to sell the inflated asset for a profit.
Pump and dump schemes are often orchestrated by a group of individuals with a vested interest in the success of the scheme. The group will use various means to promote the asset, including social media, online forums, and private chat groups. Once the price has been artificially inflated, the group will sell their holdings at a profit, leaving investors holding the worthless asset.
The quantum of collapse can be from 10% to more than 80% depending upon the token and its fundamentals.
Is Pump and Dump Illegal?
Pump and Dump schemes are illegal if they involve the sale of securities. The U.S. Securities and Exchange Commission has issued investor alerts about pump-and-dump schemes involving publicly traded companies and penny stocks.
P&D schemes can occur in any market but are most commonly associated with the penny stock market. They usually involve promoters who encourage investors to buy a stock quickly at a low price before selling it at a much higher price, "dumping" the shares on unsuspecting investors.
While it is not illegal to sell a stock for a profit, it is illegal to misrepresent information about security, deliberately mislead investors, or engage in other types of fraud in order to generate interest in order to sell at an artificially inflated price.
The emergence of similar scams in this industry has coincided with a previously unheard-of rise in bitcoin. Administrators or exchangers of virtual currencies like Bitcoin must be treated as money services businesses and must register with FinCEN, according to interpretive guidelines published in 2014 by the U.S. Financial Crimes Enforcement Network, an office of the U.S. Treasury Department.
Under the new regulations, virtual currency exchanges are not required to register, but financial institutions risk liability if they fail to identify and stop questionable transactions.
You should get in touch with the SEC or your state's securities authority if you believe you are a victim of a pump-and-dump scheme.
How do Pump and Dump Signals Work?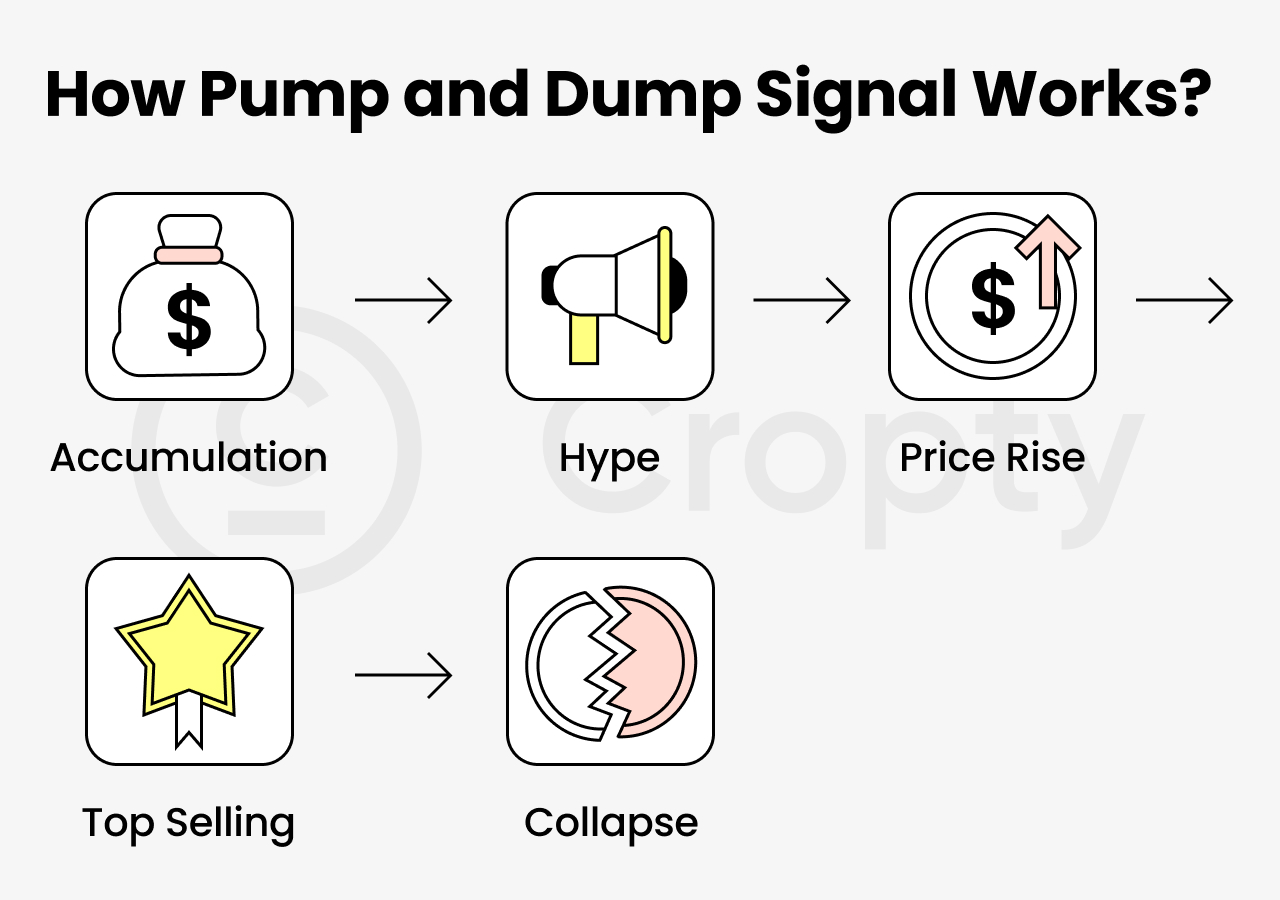 Stage 1: Accumulation
Whales accumulate tokens or shares through systematic buying.
Stage 2: Hype
Media agencies create hype about the token and generate FOMO among investors.
Stage 3: Price Rise
People rush to buy the token causing artificial inflation of the token.
Stage 4: Top Selling
Whales sell the token at the highest price making huge gains.
Stage 5: Collapse
Pump and dump signals are becoming increasingly popular in the world of cryptocurrency trading. Group chat members try to be the first to buy the coin after it's announced to make more money. If they're too slow, they risk buying at the peak and not making a profit.
Users are encouraged to spread false information about the coin during the pumping phase so they can sell it more easily. False news, nonexistent projects, phone partnerships, and celebrity endorsements are used to spread misinformation.
Who Profits from a Pump & Dump Scheme?
Generally speaking, it's the people who are able to buy into the scheme early on and sell before the price starts to drop. If you're thinking about participating in a pump and dump, be sure to do your research first and only invest what you can afford to lose.
When it comes to cryptocurrency, a pump and dump is when a group of individuals work together to artificially inflate the price of a digital asset by buying it in large quantities on an exchange. Once the price has been pumped up, the group then sells their holdings for a profit. While this may seem like a quick and easy way to make money, there are some serious risks involved.
For one, if you're not careful, you could end up buying into a digital asset that is about to be dumped. This means that you could lose all of your investment. Additionally, even if you do manage to profit from a pump-and-dump scheme, you could be violating securities laws. In the United States, for example, it's illegal to engage in this type of activity.
How to Spot Pump and Dump Schemes in Crypto?
While there are many ways to spot these schemes, there are a few key things to look for.
First, watch out for sudden, dramatic price increases followed by an equally sudden sell-off. You can follow the Open-High-Low-Close Data or OHLC from TradingView or Coinmarketcap. This is often indicative of a group of people artificially pumping up the price of a coin in order to cash out at a higher price.
Another red flag is a social media hype. If you see a lot of posts about a particular coin on social media platforms like Twitter or Reddit, be wary. These platforms can be easily manipulated by groups looking to pump and dump a coin.
Finally, beware of coins with very low trading volumes. These coins are often easy targets for pump-and-dump schemes because it doesn't take much buying pressure to move the price.
Key Indicators of Pump and Dumps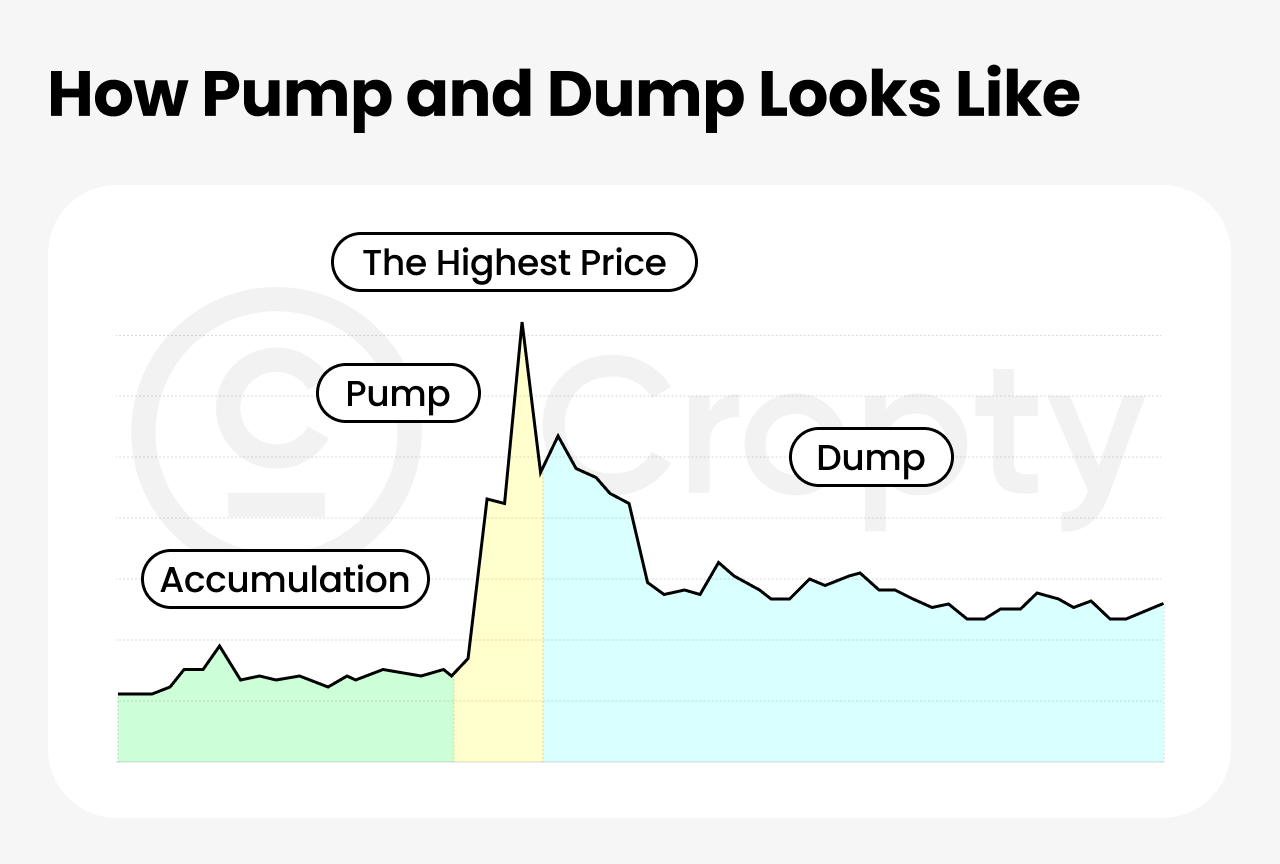 There are three key indicators that can help you spot a pump and dump in progress:
1. Unusual or high-volume trading activity
A sudden spike is usually the first sign in the trading volume of a particular coin.
2. A sharp price increase
A high volume of trading activity is the key indicator that a pump and dump is taking place.
3. A sudden drop in price
This happens after the "pump" phase, when traders start selling off their coins, make the price to plummet.
The Bottom Line
The main thouht is that pump-and-dump signals can be a great way to get involved in cryptocurrency. However, it is important to be aware of the risks and to trade only with money that you can afford to lose.
Cropty.com does not provide financial advice, any information available on this website is 'general' in nature and for informational purposes only. Do not use it as a guidance for investments.
---
FAQs
Is pump and dump crypto legal?
No, pump and dump crypto is not legal. It is a form of market manipulation and is considered securities fraud. If you are caught participating in a pump and dump, you can be fined or even imprisoned. However, there are new regulations are coming for the cryptocurrency market.
Are crypto pumps profitable?
While crypto pumps can be profitable, they are also risky. If you are not part of the group that is pumping the asset, you may end up buying it at a higher price and taking a loss when the price falls back down. It is important to do your own research before investing in any asset, especially if you hear about it from someone else.
How long can pumps last?
Pumps in the cryptocurrency market can last from a few minutes to a few days. It all depends on how long it takes for people to buy into the hype and start selling.
What is the biggest crypto pump group?
Big Pump Signal is one of the biggest group with almost 200,000 members on the Discord channel. They provide pump trading signals for Binance.
Can you get in trouble for participating in a pump and dump?
The criminal practice of pump and dump involves inflating the price of a stock or investment by the use of false, misleading, or inflated claims. The micro- and small- cap stock markets are common targets of pump and dump scams. There are severe penalties for anybody found guilty of operating pump and dump schemes.
Can you make money from pump and dump?
Yes, but if you're not fast and careful, you could end up buying into a digital asset that is about to be dumped. This means that you could lose all of your investment.