Pyongyang Blockchain and Cryptocurrency Conference
As the world becomes increasingly connected through technology, it's no surprise that even the most secluded and reclusive nations are beginning to embrace the power of blockchain and cryptocurrency. Recently, a blockchain and cryptocurrency conference was held in the capital of North Korea, Pyongyang, to discuss the potential of these technologies and their impact on the global economy.
The conference was organized by the Korea Computer Center, a state-run IT organization, and reportedly included attendees from various countries, including China, Russia, and Malaysia. Although the event was not widely publicized in the international media, it is still a significant development in the field of blockchain and cryptocurrency.
One of the main topics discussed at the conference was the potential for blockchain to help circumvent the economic sanctions that have been placed on North Korea by various countries. Blockchain technology offers a decentralized, secure, and transparent way to conduct financial transactions without relying on traditional banking systems, which could be subject to government intervention or sanctions.
Cryptocurrencies, in particular, are a promising alternative for countries like North Korea, which are cut off from the global financial system. With the rise of decentralized finance (DeFi) and non-fungible tokens (NFTs), there are now more use cases for cryptocurrencies beyond just a means of payment or a store of value.
Potential risks and problems
However, there are also concerns about the potential risks and challenges associated with blockchain and cryptocurrency. For one, the lack of regulation in the space means that it can be a fertile ground for fraud and scams. There is also the danger of theft of user funds. To prevent the theft of cryptocurrencies, it is necessary to use secure cryptocurrency wallets. Additionally, the anonymity and untraceability of some cryptocurrencies can facilitate illegal activities such as money laundering and terrorism financing.
It's also worth noting that North Korea has been linked to various cyberattacks and hacks targeting cryptocurrency exchanges and other crypto-related entities in recent years. The country's state-sponsored hacking group, Lazarus, has been known to steal cryptocurrency to fund its illicit activities.
Despite these challenges, the fact that North Korea is hosting a blockchain and cryptocurrency conference is a sign that even the most isolated countries are recognizing the potential of these technologies. It remains to be seen how the country will use blockchain and cryptocurrency to further its political and economic goals, but it's clear that this is an area worth watching closely in the years to come.
The recent Pyongyang blockchain conference is a surprising move from a country with strained international relations and limited connections with Western nations. However, the fact that the University of Pyongyang has been studying virtual currencies since 2017 and promoting its potential benefits indicates a positive attitude towards the technology from the country's political authorities, who closely monitor the university and its research.
Reasons for the conference
It is important to note that North Korea has been actively collecting and mining virtual currencies since at least 2017, according to the Royal Institute for Defence Studies. This suggests that the government sees cryptocurrencies as having the potential to circumvent international sanctions and purchase goods to develop military nuclear and missile programs.
Despite this, the $6.7 million in cryptocurrencies reportedly raised by Kim Jong-un's government is not enough to significantly support the country's foreign trade or to circumvent international sanctions. It is therefore unclear what the country hopes to achieve with its interest in blockchain technology and virtual currencies, especially given the limitations imposed by international sanctions.
Overall, while the Pyongyang blockchain conference may indicate a positive attitude towards blockchain technology, it is important to approach this development with caution and skepticism, given the North Korean government's track record of using technology for nefarious purposes.
Blockchain conferences serve an important role in bringing together experts, industry leaders, and enthusiasts to discuss the latest developments and innovations in the blockchain industry. These conferences provide a platform for participants to exchange knowledge, ideas, and experiences, as well as to network and build partnerships.
The positives of conferences
Conferences can help foster the growth of the blockchain ecosystem by providing a space for startups and entrepreneurs to showcase their projects and connect with potential investors and collaborators. They can also help promote blockchain adoption by raising awareness and educating the public about the benefits and potential applications of the technology.
In addition, blockchain conferences can help address some of the challenges facing the industry, such as regulatory issues and scalability concerns. By bringing together stakeholders from different sectors, conferences can facilitate discussions on how to address these challenges and find solutions that benefit the industry as a whole.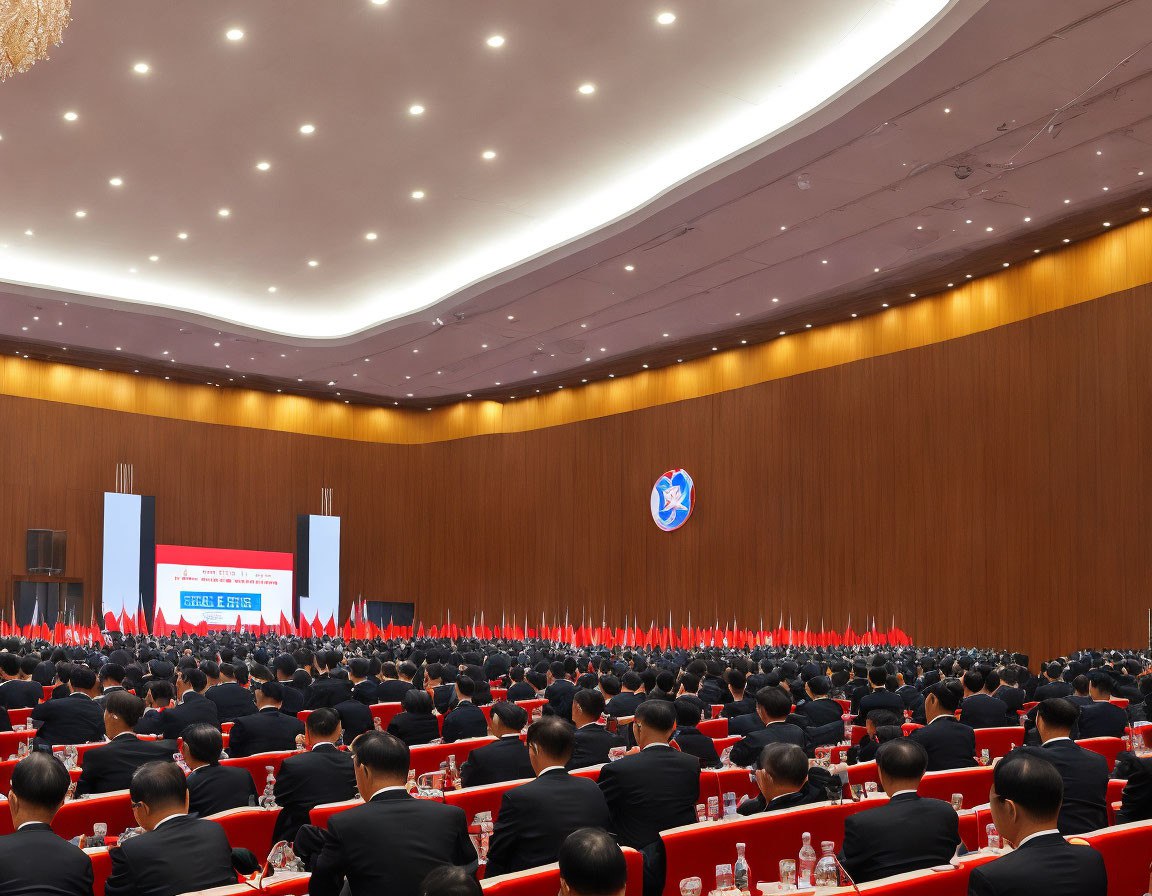 Overall, blockchain conferences are an important part of the blockchain ecosystem and play a vital role in promoting the adoption and growth of blockchain technology.
It's important to note that the use of blockchain technology and cryptocurrencies can have both positive and negative implications, and it's up to the responsible actors to ensure that they are used ethically and in compliance with international laws and regulations.
In general, the benefits of blockchain technology include increased transparency, security, and efficiency in transactions. Cryptocurrencies can also facilitate cross-border transactions and provide greater financial freedom for individuals who may not have access to traditional banking systems. However, these benefits must be balanced against the potential risks and challenges associated with their use.
It's also worth noting that North Korea has been subject to various international sanctions due to its nuclear weapons program and human rights abuses. These sanctions restrict the country's access to global financial systems, and the use of blockchain and cryptocurrencies may be seen as an attempt to circumvent these sanctions. Such actions can have serious consequences for global security and stability, and it's important for all actors in the international community to work together to ensure that these technologies are not used for nefarious purposes.
Conclusion
In conclusion, the Pyongyang Conference on Blockchain and Cryptocurrencies has provided a platform for experts, investors, and government officials to discuss the potential benefits and challenges associated with these emerging technologies. While some attendees have expressed optimism about the potential for blockchain and cryptocurrencies to facilitate economic growth and financial inclusion, others have raised concerns about their potential use for illicit activities and sanctions evasion.
Despite the divergent perspectives, the conference has underscored the need for continued dialogue and collaboration among all stakeholders to ensure that these technologies are used ethically and in compliance with international laws and regulations. As the use of blockchain and cryptocurrencies continues to expand around the world, it is crucial that responsible actors work together to promote transparency, security, and accountability in their use.
Ultimately, the success of these technologies will depend on the ability of governments, industry leaders, and civil society to find common ground and build trust in their potential to drive positive change. The Pyongyang Conference on Blockchain and Cryptocurrencies is a step in that direction, and we look forward to seeing how these discussions will shape the future of the global economy.